We didn't find anything nearby, but here's what's happening in other cities.
There aren't any events on the horizon right now.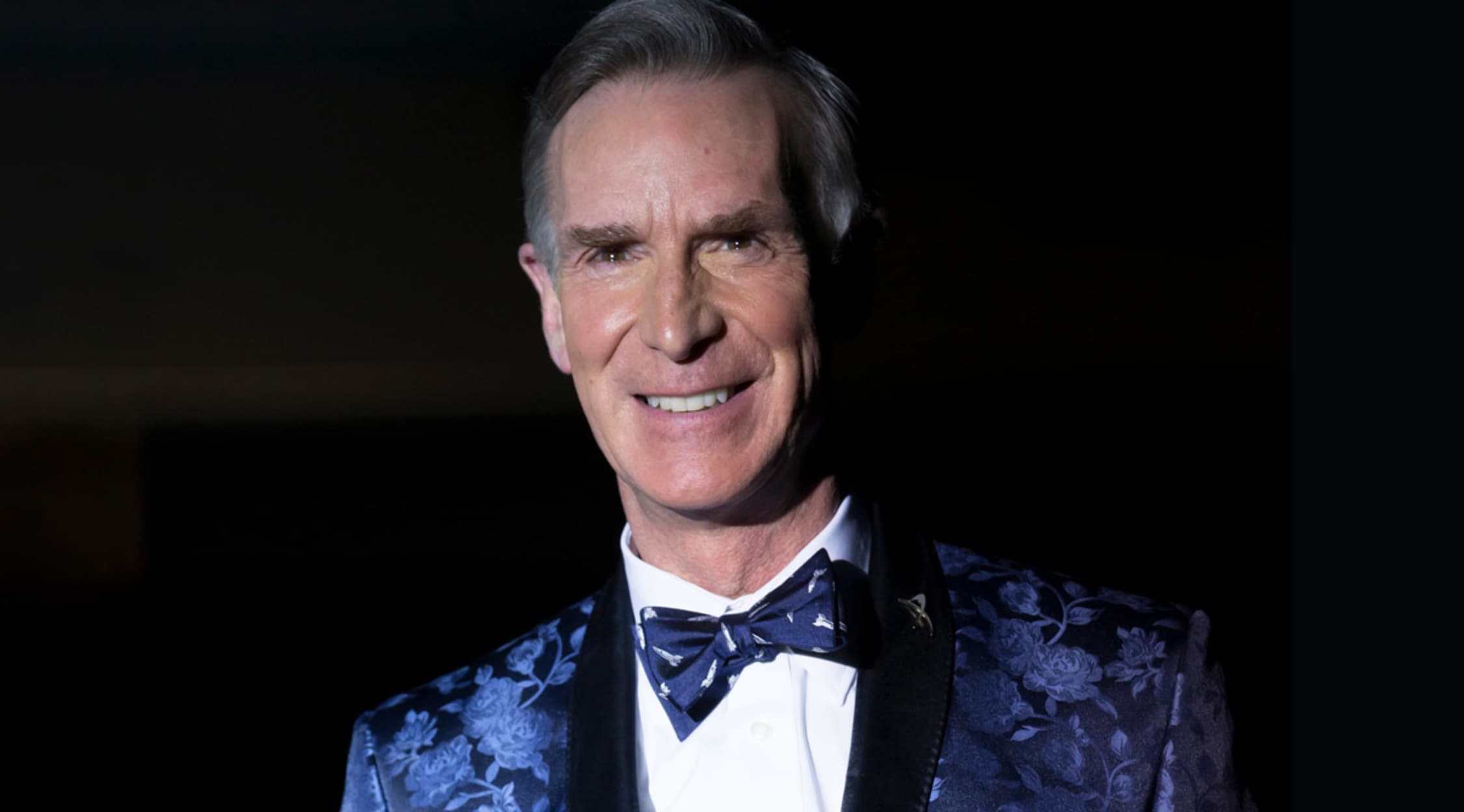 Alamy
Bill Nye Tickets
Bill Nye Plot
When is the last time you made it out to see a show with your friends on the stage? Have you been hoping to get out and enjoy a production this weekend that's going to be sure to put you and your friends in a great mood? Well it isn't every day that you have the time off of work to head out and take in a show so that you can enjoy yourself. Get yourself some respite this weekend from all that's been stressing you out by logging on to StubHub so that you can see if there's going to be an exciting production headed your way to enjoy, like when the celebrated scientist and television personality Bill Nye returns to the stage to delight and impress those in your area with his wide-reaching knowledge! While Bill Nye is instantly recognizable today as one of the foremost figures in the science world breaking down information for the masses, he began his career as a mechanical engineer working for Boeing in Seattle. But his work as part of a sketch comedy group called Almost Live! would catch the eye of the producers of Back To The Future: The Animated Series, who invited Bill Nye to act as Dr. Emmett Brown's assistant during educational segments of the show. This would set him on a path to success, leading to his successful ABC production of Bill Nye: The Science Guy. Don't miss your chance to hear from this figure on the stage by getting your tickets while you still can!
Bill Nye Schedule
For the more scientifically inclined among you, if you've been talking to your friends all week about how you've been hoping to catch Bill Nye when he opens for the stage next at the ACL Live at The Moody Theater in beautiful Austin, Texas, then it sounds like you should just go ahead and jump the gun by purchasing the tickets you need to get into this exciting event! Otherwise, you may find yourself waiting for quite a while in the line at the box office when it comes to getting your tickets, because there are sure to be plenty of Bill Nye fans turning up to his next speaking engagement on the stage. Becoming incredibly popular through his children's series of educational programming that ran on ABC, Bill Nye has risen to become an authority on all matters science in the modern world, engaging critics on issues regarding climate change and other topics that have been relevant in the press lately. Carrying the torch for the scientific world today, Bill Nye has used his influence only for good, educating those who may be at odds with his views on the ramifications of their positions. If you've been looking to learn more about the world around you and have been hoping for the chance to hear from Bill Nye on the stage, make sure that you take a look at StubHub as soon as you have the opportunity so that you'll be the first of your friends to know about when this popular figure is going to be speaking next on a stage near you. Don't miss out on Bill Nye when he comes to speak next near you, purchase your tickets through StubHub today!
Bill Nye Cast
Having taken his talents to popular television shows like The Big Bang Theory, Stargate: Atlantis, and Numb3rs, Bill Nye has been able to spread his reach further than his original show ever could! But over his time working as a public figure, Bill Nye has had the opportunity to rub elbows with Johnny Galecki, Jim Parsons, Kaley Cuoco-Sweeting, Simon Helberg, Kunal Nayyar, Mayim Bialik, Melissa Rauch, Bob Newhart, Joe Flanigan, Rachel Luttrell, Jason Momoa, Jewel Staite, Robert Picardo, David Hewlett, Dave Foley, Marshall Bell, Neil DeGrasse Tyson, Gary Jones, Mike Coleman, Rob Morrow, David Krumholtz, Judd Hirsch, Alimi Ballard, Dylan Bruno, Navi Rawat, Diane Farr, Peter MacNicol, Michelle Nolden, Derek Phillips, and more! If you've been hoping to hear some fun anecdotes about what it's like to work alongside so many famous people, make sure that you head out to hear what Bill Nye has to say when he comes to the stage next to speak near you!
Bill Nye Author
Not everyone gets the opportunity to spend time with their friends on the weekend as adults, as most people are simply too busy with the normal routine in their lives to set aside some time to relax. Well don't let your group of friends wallow away due to how busy you all are, keep in touch by planning ahead to go and see one of the many exciting shows that's headed your way that you'll be able to head out and see thanks to the ease of a site like StubHub. Giving you access to the hottest upcoming concerts, stage shows, and sporting events in your area, you'll be hard-pressed to find a better way to get into the shows you want to see, like when a speaking engagement from a figure like Bill Nye comes to a stage near you for your friends and family to enjoy! Since the popularity of his television show first put him on the map, Bill Nye has risen to become one of the most celebrated figures in the entertainment world today that's incorporating his base of knowledge into everything that he does. This results in some of the most riveting educational material out there, which is only a small part of the reason why Bill Nye remains as popular as he is among both parents and children alike. Not only content with bringing his talents to the world of television, Bill Nye has also written and released a number of book titles for children to enjoy, including Bill Nye The Science Guy's Big Blast of Science, Great Big Book of Tiny Germs, Bill Nye The Science Guy's Consider The Following, Bill Nye The Science Guy's Great Big Dinosaur Rig, Bill Nye The Science Guy's Big Blue Ocean, Bill Nye The Science Guy's Great Big Book of Science: Featuring Oceans and Dinosaurs, and more! Don't sit out on this opportunity to hear from Bill Nye directly on the stage by getting your tickets to see him through StubHub today!
Bill Nye Trivia
Q: When was Bill Nye born?
A: Bill Nye was born on November 27, 1955.
Q: Where was Bill Nye born?
A: Bill Nye was born in Washington, D.C.
Q: What is Bill Nye's full name?
A: Bill Nye's full name is William Sanford Nye.
Back to Top
Epic events and incredible deals straight to your inbox.