There aren't any Events on the horizon right now.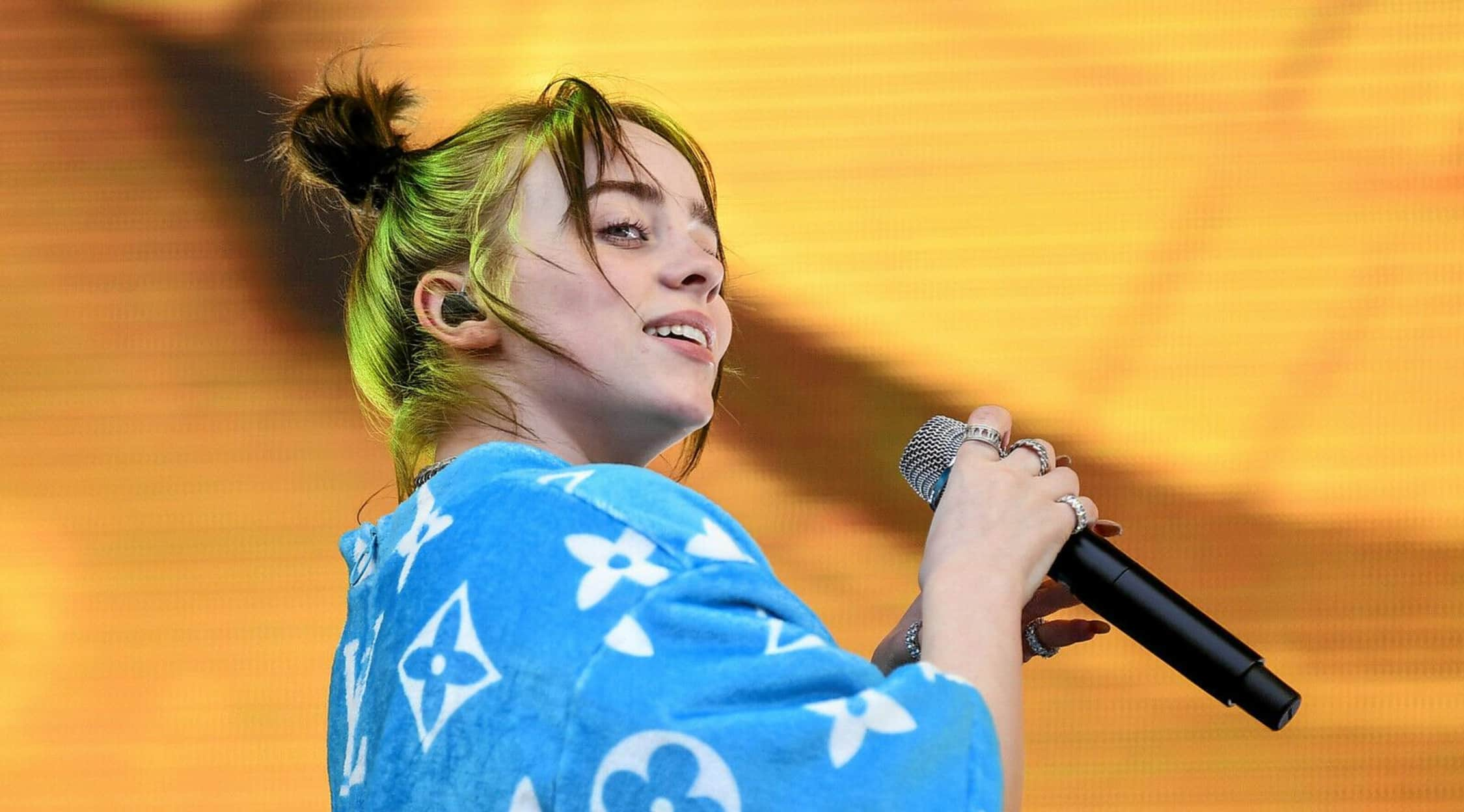 Zuma
Billie Eilish Tickets
Billie Eilish Tickets
The performer known as Billie Eilish has been working hard to achieve her dream of being a stage sensation since she began singing in the Los Angeles Children's Chorus at the age of eight. Her brother and both of her parents are also lifelong performing artists, which made her no stranger to the industry. She has always had a flair for the dramatic, and it shows in her unforgettable videos and live shows. Since first releasing the track that got her noticed in 2016, "Ocean Eyes," she has proven her ability to reinvent her sound over and over to create unique viral hit songs. Her vocals can be compared to artists like Ella Vos and Lorde. To date, she has had multiple gold and platinum singles top the charts.
Billie's World Impact
Billie Eilish released her debut EP, Don't Smile at Me, in 2017, which charted in the top 15 in the US, UK, Australia and Canada and included the certified-gold single "Bellyache." Her music has also appeared on the soundtrack of the Netflix show 13 Reasons Why. The hype around her stardom continually grows, and she is always a trending topic of much controversy from her hauntingly dark lyrics and themes to her oversized wardrobe. She has listed Tyler, the Creator as her aesthetic inspiration and has also stated in interviews that her aim is to "look memorable" when choosing her outfits, which are often baggy, ill-fitting and attention-grabbing. This edgy image has kept the public clamoring for more of the artist's unique melodies. She almost breaks the internet with her frequently shocking contributions to the pop music scene whenever she releases a video or uploads a new live performance.
Where can I buy Billie Eilish tickets?
You can get tickets for Billie Eilish shows at StubHub for the few remaining dates in California at the end of July before she travels to Austria to begin the sixth leg of her world tour. Try to get your tickets in advance to avoid any difficulty finding seats as she is a popular act that frequently sells out entire venues very quickly.
How many songs are in a Billie Eilish live show?
Her current live tour for 2019, the When We All Fall Asleep World Tour, has a setlist that consists of 17 songs on the roster.
Does Billie Eilish have an opening act on her concert tour?
Billie is on her third concert tour and will be on the last two legs of the When We All Fall Asleep World Tour starting with European dates in August before returning to the US in late September. Denzel Curry will be supporting Billie Eilish as her opening act on this tour.
Will Billie Eilish be performing onstage with anyone on her tour?
Yes. Her brother Finneas O'Connell, often known simply as FINNEAS, is a frequent collaborator who produces and co-writes with Billie. He has worked on her debut EP as well as her full-length debut album, When We All Fall Asleep, Where Do We Go? He will be joining Billie on her performances at select locations in Canada.
Where will the first concert date be when Billie Eilish returns to the US for the last leg of her world tour?
She will be performing at the Midtown Music Festival in Atlanta, Ga., on September 14.
What part of North America will have live Billie Eilish shows at the end of 2019?
Following her live shows in California and Georgia, Billie will put on two shows in Las Vegas and five more in Texas before wrapping up her tour in Mexico City, Mexico.
Find out more about Billie Eilish's upcoming 2020 tour
Curious as to whether Billie Eilish's tour will be coming to a city near you? Check out Live by StubHub's article 'Billie Eilish Announces 2020 North American Arena Tour'.
Back to Top
Epic events and incredible deals straight to your inbox.