We didn't find anything nearby, but here's what's happening in other cities.
There aren't any events on the horizon right now.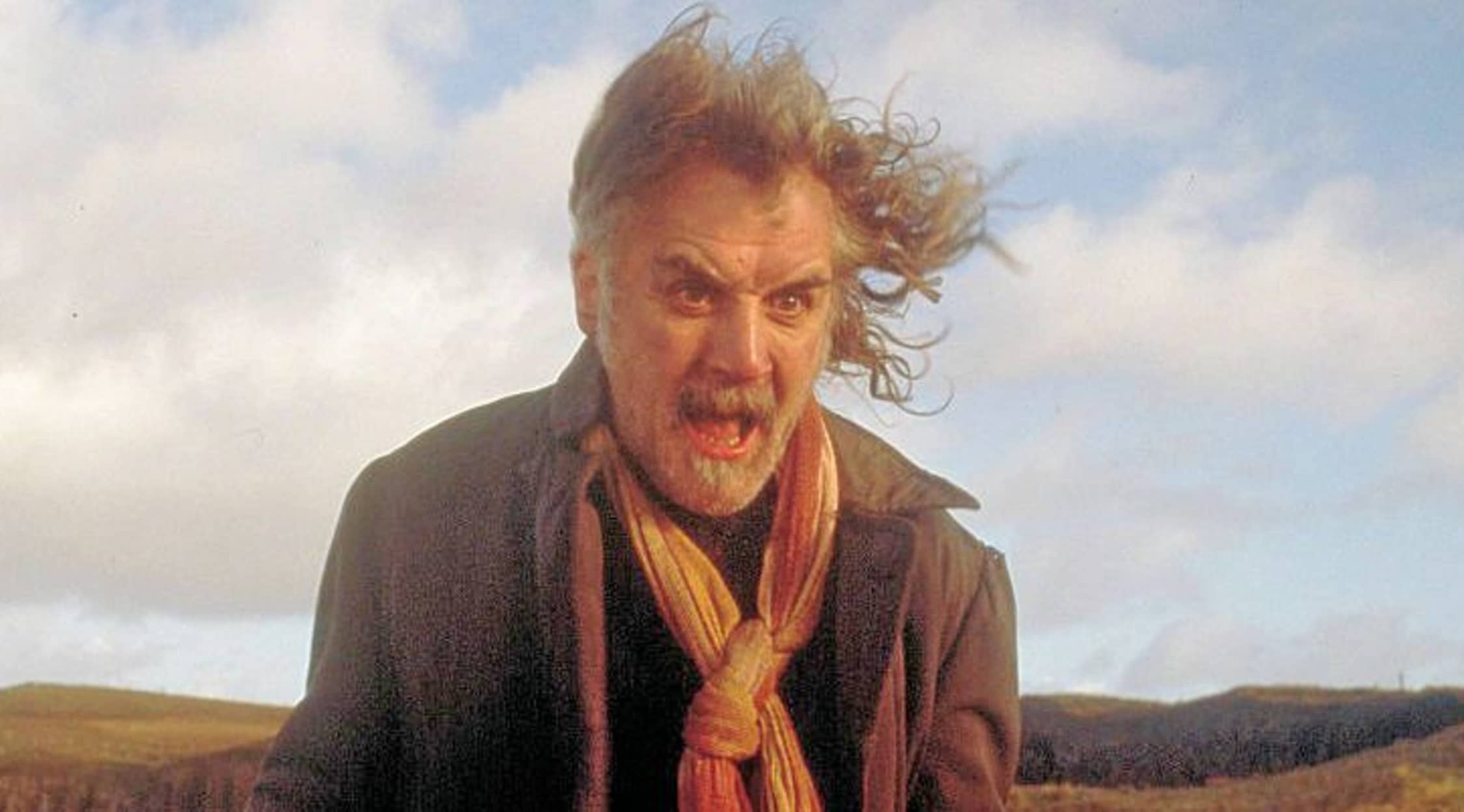 Rovi
Billy Connolly Tickets
Billy Connolly Plot
Do you consider yourself a huge fan of the comedy world? Are you the one person among your friends who's up to date on which popular performers are coming to the many stages in your area to deliver their next set? Well if you're one of the biggest comedy fans that you know and you've been looking for a way to meet some other friends that share similar interests, take a look at when the next big performer is going to be coming through your area that you can head out and enjoy. Even if you're not up-to-date on all of the hottest performers coming to the stage, there's bound to be something for you at the theater through StubHub. So if you're looking to attend a show that'll have you rolling in your seat with laughter, take a look at purchasing your tickets to enjoy a performance by Billy Connolly while you still have the chance!
Come and take advantage of this opportunity to head out and see the Big Yin himself when this hilarious comedian takes to the stage to deliver another riotous set on the stage that'll be sure to have you rolling in your seat with laughter! First getting his start in the world of celebrity by performing in the musical group The Humblebums, Billy Connolly would leave behind the world of music in 1971 as he began to transition to performing comedy. Now regarded as one of the funniest performers around, Billy Connolly has been cast in such celebrated films and shows as Lemony Snicket's A Series of Unfortunate Events, Garfield: A Tail of Two Kitties, Open Season, The X-Files: I Want to Believe, Open Season 2, Brave, The Hobbit: The Battle of the Five Armies, The Boondock Saints II: All Saints Day, and more! Don't miss out on your opportunity to hear the latest comedy set to come from Billy Connolly by getting your tickets while there are still some available!
Billy Connolly Schedule
For those comedy fans out there that are intent on seeing a gut-busting performance this weekend like when Billy Connolly brings his latest jokes to the stage at Massey Hall in beautiful Toronto, Ontario, Canada, or when he brings his next set to the stage at the Rebecca Cohn Auditorium in Halifax, Nova Scotia, know that you're going to be in for a wild evening out when you secure your tickets to see this popular performer! You won't be the only one looking to hear the latest jokes from Billy Connolly though, so if you're unsure about whether or not you'll have to wait in line at the box office to get the tickets you need, make sure that you head to StubHub to see if you can purchase the tickets you're after without having to leave the house! StubHub makes it easy for you to get the tickets you're after in just a few clicks, so why bother heading anywhere else when it's this easy? Get your tickets to enjoy Billy Connolly's next performance on the stage through StubHub today!
Billy Connolly Cast
Having appeared in film and on television alongside such celebrated talents as William G. Schilling, Jeannetta Arnette, Dan Frischman, Robin Givens, Khrystyne Haje, Tony O'Dell, Brian Robbins, Kimberly Russell, Dan Schneider, Howard Hesseman, Tannis Vallely, Leslie Bega, Joher Coleman, Rain Pryor, Michael De'Lorenzo, Lara Piper, De'Voureaux White, Marie Marshall, Clara Bryant, Johnny Galecki, Natanya Ross, Maureen Mueller, Kathy Wagner, Cliff Bemis, Jeff Coopwood, Tim Curry, Jennifer Saunders, Kevin Bishop, Dave Goelz, Steve Whitmire, Jerry Nelson, Kevin Clash, Bill Barretta, Frank Oz, John Henson, Danny Blackner, Frederick Warder, Nigel Plaskitt, and more, it's easy to see why so many flock to enjoy this individual's comedy sets at his every performance! Don't miss out on enjoying Billy Connolly on the stage by purchasing your tickets today!
Billy Connolly Author
Don't let the same old routine of pizza and Netflix makes yet another weekend seamlessly flow into the next! If all of your weekends are starting to run together because you aren't doing anything different with your friends, it sounds like you could use the help of a site like StubHub to inject some new ideas into your group about what to head out and do with your time off of work. If you're open to heading out and seeing a hilarious comedy show on the stage this weekend, be sure that you take a look at StubHub to see if there are going to be any available tickets to get you in to enjoy a performance by Billy Connolly when this hilarious figure comes to the stage next near you!
Since he first began his career in the entertainment industry as part of the band The Humblebums, this popular figure has found a way to stay in the limelight with his talent as he has made the seamless transition to the world of comedy! It didn't take long for fans to recognize that this musically-minded individual also had a penchant for comedy, and so began his career throughout Canada and the rest of the world creating jokes and comedy sets to share with his fans. Though he's had a wide variety of jobs over the course of his career, one that he's not as regularly praised for is his role as an author. Though he's more suited to writing comedy, when it came time to write a book, rather than leave it in his own hands, Billy Connolly worked with his wife Pamela Stephenson to write a biography about his life, entitled Bravemouth: Living with Billy Connolly. If you've been hoping to hear one of Billy Connolly's latest comedy sets, make sure you purchase your tickets early through StubHub to see this hilarious figure live when he comes to a stage next near you!
Billy Connolly Trivia
Q: When was celebrated actor and musician Billy Connolly born?A: Celebrated actor and musician Billy Connolly was born on November 24, 1942.
Q: Where was celebrated actor and musician Billy Connolly born?A: Celebrated actor and musician Billy Connolly was born in Anderston, Glasgow, Scotland.
Back to Top