There aren't any Events on the horizon right now.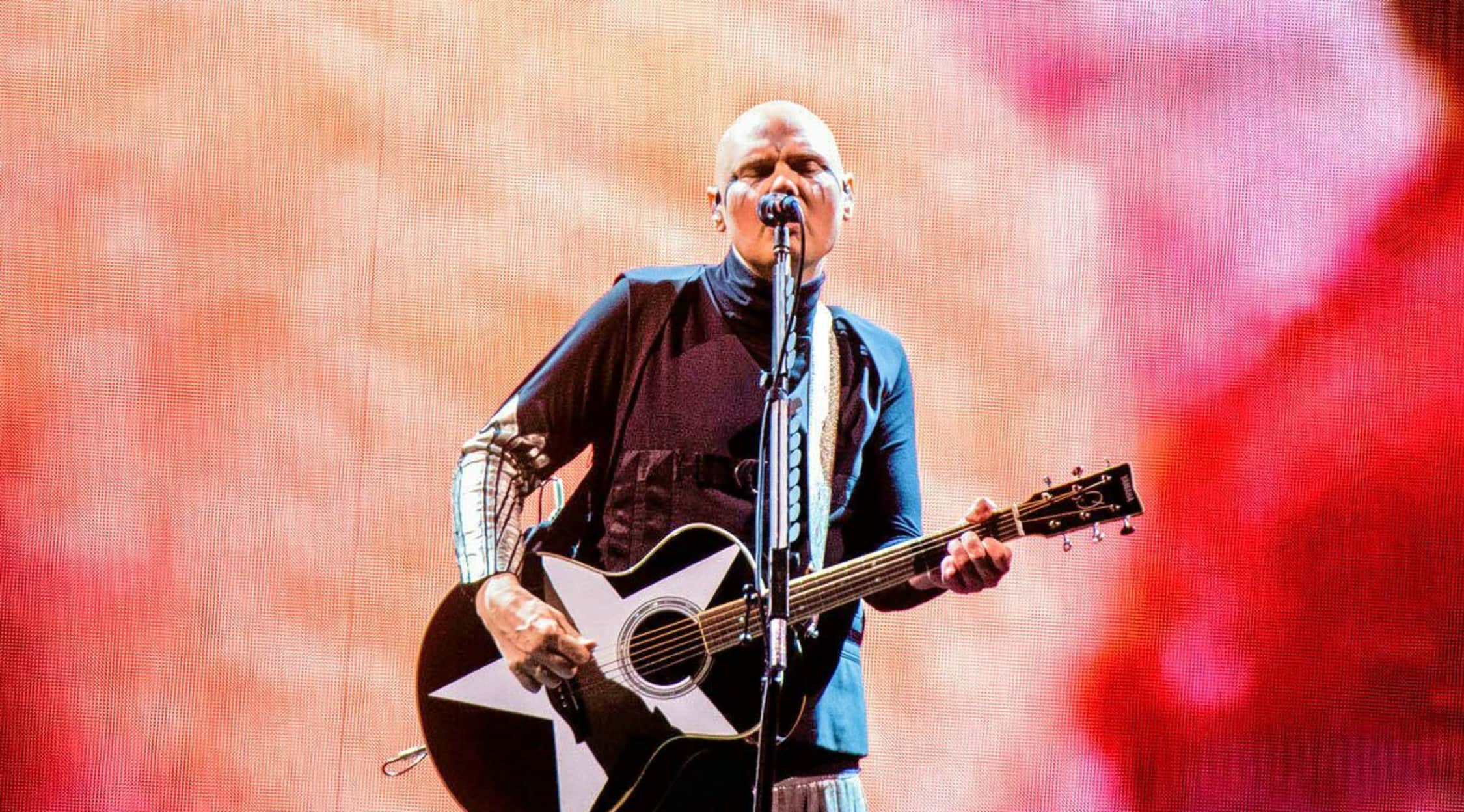 Zuma
Billy Corgan Tickets
Billy Corgan Tickets
Billy Corgan, born William Patrick Corgan Jr., has been working on a solo career between his most infamous association with Smashing Pumpkins, which is considered one of the greatest bands of the mid- to late '90s. He was the primary singer, guitarist and lead songwriter during the release of the group's albums Siamese Dream and Mellon Collie and the Infinite Sadness, which went 4x platinum and 10x platinum, respectively. Some of the most popular songs to come from Smashing Pumpkins during this era in the group's career include "Disarm," "Today," "Tonight, Tonight" and "1979." You can go enjoy seeing Billy Corgan live when he is touring on his own or with Smashing Pumpkins.
Billy Corgan, A Solo Career and Smashing Pumpkins
Billy Corgan and Smashing Pumpkins parted ways in 2000. As a solo artist, he has produced a few solo albums, and he continues to produce a global Billy Corgan tour with regular frequency. His solo albums have experienced modest success compared to the height of popularity Smashing Pumpkins received in the '90s. During this time, he has also been a songwriter for songs on movie soundtracks, and he has written entire scores for movies. Some of these include the Lost Highway, Ransom, Singles, Batman & Robin and Stigmata movie soundtracks. Corgan has also been producing albums for other musicians and groups, including Hole, Catherine and Ric Ocasek. His collaborations would continue through his solo music with guest performances by Chamberlin, Robert Smith from The Cure, Bjorn Thorsrud and Bon Harris. In addition, for a brief stint between the end of Smashing Pumpkins and the reunion of Smashing Pumpkins, he also formed a short-lived band called Zwan around 2001. He even released a collection of poetry in 2004. In 2012, Corgan was releasing new albums with Smashing Pumpkins. Between 2012 and today, he has continually shifted his focus from having a solo career to being the lead singer for Smashing Pumpkins. Today, you can just as easily find a Billy Corgan tour and solo performance as a Smashing Pumpkins tour and group performance.
Where can I buy Billy Corgan tickets?
Check StubHub regularly to get tickets for Billy Corgan's solo shows before everyone else. When you make your purchase at StubHub, you know you will be backed by the FanProtect guarantee.
Does Billy Corgan play any instruments during his sets?
Billy Corgan is a highly talented musician. He will frequently write songs and sing as well as play the bass, guitar and piano. During a live Billy Corgan performance, you might experience his talents in any of these ways.
Which songs am I likely to hear at during a Billy Corgan performance?
At a Billy Corgan concert, you can expect to hear several original songs from his solo career as well as various Smashing Pumpkins songs from today and yesterday. Songs might include "Zowie," "The Long Goodbye," "Aeronaut," "Shiloh," "Muzzle," "Pale Horse," "Tonight, Tonight" and "Age of Innocence."
At which type of venues is a Billy Corgan concert held?
You can experience a Billy Corgan concert at venues across the globe. Most Billy Corgan shows will be held in more intimate venues, such as the CMA Theater, The Grand Opera House, Murmrr Theater, Piazza Castello, Gruenspan and the Olympia Theatre.
Is there a current Billy Corgan tour?
At this time, Billy Corgan is not touring solo. However, his primary band, Smashing Pumpkins, is on tour in 2019 with Billy Corgan as lead vocalist.
Who are some musical acts similar to Billy Corgan?
The solo music stylings of Billy Corgan are compared to a wide variety of musicians and bands, including My Chemical Romance, Beck, Toadies, The Killers, Spacehog, Foo Fighters and Weezer.
Back to Top