There aren't any Events on the horizon right now.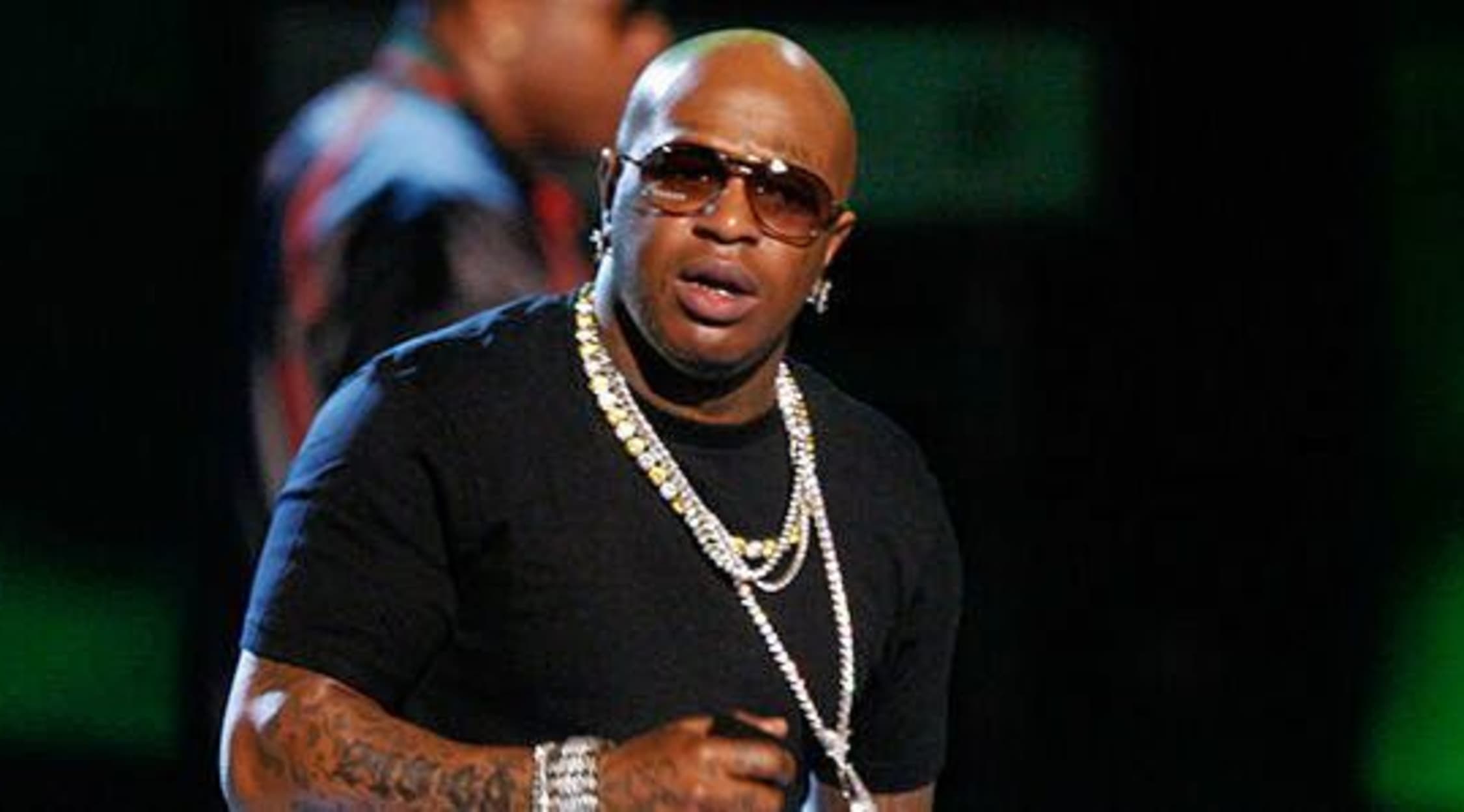 Getty RM
Birdman Tickets
Birdman Tickets
With a storied career and collaborations with the likes of Lil' Wayne, Young Jeezy and Dre, Birdman has become a highly sought-after entertainer and fan favorite. From his hip hop beginnings with the rap duo Big Tymers to his record label, this talented rapper is at the forefront of the hip hop world, and is ready to entertain fans with classic tracks and new rhymes. Don't miss your chance to see him perform live! Buy your concert tickets from StubHub, and be there for every exciting moment!
Birdman Concert Tikets

Bryan Williams, who is also known as Birdman, began his hip hop career when he teamed up with DJ Mannie Fresh to form the rap duo Big Tymers. The two rap novices had instant success when they released their first album How Ya Luv That? Their first release earned the group a loyal fan base, and their third album earned the pair a Grammy nomination for singles on their Hood Rich album. After the group disbanded, the rapper teamed up with Lil Wayne and released an album entitled Like Father, Like Son. It earned a certified gold rating, and spawned three hit singles. The two rappers went on to work together on several more projects, gaining an even bigger fan base for Birdman. Now, the talented musician has hit it big in the hip hop world, and he's worth an estimated $125 million. His new compilation album is already receiving attention from fans and other rappers. Don't miss your chance to see him perform live! Buy your Birdman tickets from StubHub today!
Hip-Hop Tickets
What could be better than seeing your favorite rapper take the stage and perform your favorite tracks on stage? When you buy your hip hop tickets from StubHub, you will get the chance to see some of the best performers in the business at some of the hottest venues in the country! Don't miss out! Get your tickets today!
Birdman Tour Dates
Birdman has always rocked the stage when he performs. And now, armed with an arsenal of new tunes and killer beats, the rapper is ready to show his fans he's still got it. With his new album, Rich Gang: Flashy Lifestyle, he brings to life all of the perks of living the high life and hitting it big. The album features appearances from many members of Cash Money Records and Young Money Entertainment who have been known to show up to his live performances as well. Don't miss out! Check StubHub for all of the latest information about Birdman, and snag some tickets to his next big show!
Birdman Concert Tour
If you're looking for a great night of hip hop and rap music, then you'll want to check out a live performance of the incomparable Birdman! There's never been a rapper like him, and you won't want to miss a single moment of his live show! Buy your hip-hop tickets now, and experience this one-of-a-kind rapper for yourself! Don't delay! Get your tickets from StubHub today!
Back to Top