There aren't any Events on the horizon right now.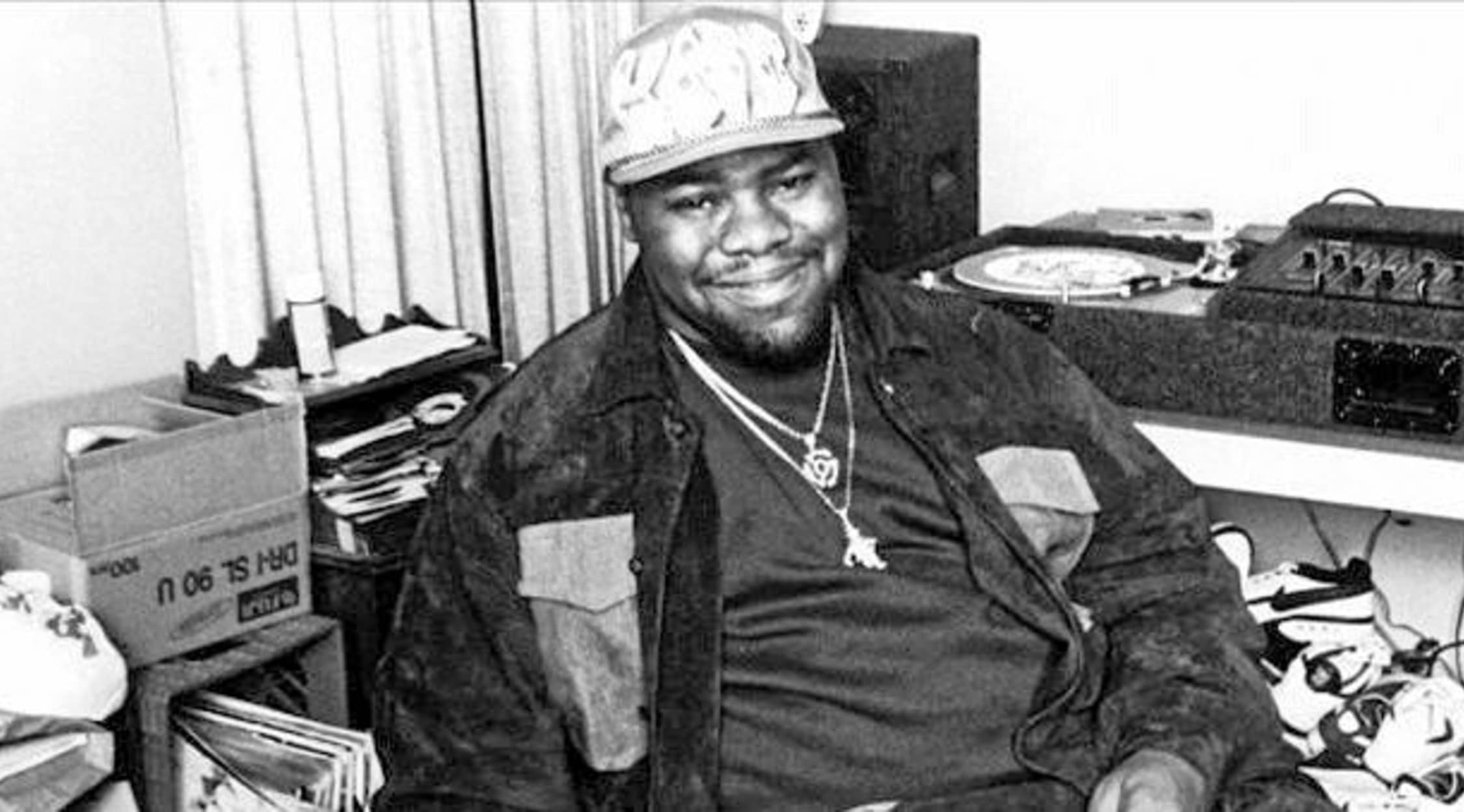 Rovi
Biz Markie Tickets
Biz Markie – The 2016 Tour
Biz Markie's pioneering use of goofball humor and hooky refrains always makes for one of the greatest live hip-hop shows in the business. Whether he is performing at Ophelia's Electric Soap Box in Denver, the Fillmore in Silver Spring, or the MassMutual Center in Springfield, Biz Markie cranks up the energy and delivers an amazing performance. Don't miss your chance to see this truly unique performer. Get your tickets today!
About Biz Markie
Biz Markie's predilection for adolescent humor and keenness for half-sung, tuneless, silly refrains obscured his real talent for freestyle rap. He may have be unable to fully convey his insane rhyming skills in the studio, but what recordings exist are worthwhile in their own way. Biz Markie's sample-heavy, innovative productions and goofy wit showed the humorous and tuneful potential of hip-hop, without compromising the genre's street cred. The rapper's unique sound helped his sophomore LP, The Biz Never Sleeps, attain gold certification and "Just a Friend" crack the Top 10 of the pop charts. Although this triumph established Biz Markie as a moderate celebrity, it was also his undoing. He was not only relegated to novelty status, but it earned enough attention to prompt Gilbert O'Sullivan to sue him for sampling "Alone Again (Naturally)" without authorization on Biz Markie's 1991 full-length, I Need a Haircut. This legal battle seriously undermined the rapper's career, and his 1992 album All Samples Cleared! was his last LP of the '90s. Still, his popularity enjoyed a minor upswing midway through the decade when the Beastie Boys sang his praises and other alt rap acts drew on the influence of his careening, feral tunes.
Born in New York as Marcel Hall, Biz Markie first found widespread attention early in the '80s, when he starting spitting rhymes in such Manhattan clubs as the Roxy and Funhouse. Marley Marl and Biz Markie met in 1985, and the rapper started beat-boxing for the producer's acts, including Roxanne Shante and MC Shan. Biz Markie also cut his first demos. By 1988, he had joined the roster of the Cold Chillin' label. Within the year, he had issued his debut full-length, Goin' Off, to word-of-mouth success on the strength of such underground hits as "Make the Music with Your Mouth, Biz," "Pickin' Boogers," and "Vapors." The following year, he made his mainstream breakthrough with "Just a Friend," which paired rapped verses with tunelessly sung refrains. It cracked the Top 10 of the pop charts and helped to propel its parent LP, The Biz Never Sleeps, to gold status.
The Biz Never Sleeps launched Biz Markie into the upper echelons of hip-hop, but he was toppled almost as quickly. His third LP, I Need a Haircut, suffered from disappointing sales even before he was sued by Gilbert O'Sullivan. O'Sullivan's case was that the track "Alone Again" included an unauthorized sampling of his own single, "Alone Again (Naturally)," and his win dramatically changed hip-hop practices. The judge ruled that Warner Bros., of which Cold Chillin' was an imprint, had to stop selling I Need a Haircut. Furthermore, all record labels had to attain proper authorization before using samples in an album. Biz Markie's answer to the ruling was to release All Samples Cleared! in 1993, but his career had been irreparably damaged by the suit. The album flopped.
For the rest of the '90s, the rapper kept himself out of the spotlight, sometimes giving guest performances on Beastie Boys albums and shooting a freestyle TV ad in 1996 for MTV2. His association with the Beastie Boys helped to raise his profile, but he opted to DJ rather than record. At last, in 2003, Biz Markie issued Weekend Warrior via Tommy Boy. His participation and eventual win on the VH1 show Celebrity Fit Club in 2005, however, earned him more media attention than his album.
Previous Hits
Biz Markie's hits include his singles "Make the Music with Your Mouth, Biz" (1986), "Vapors" (1988), "Just a Friend" (1989), "What Goes Around Comes Around" (1991), "Young Girl Bluez" (1993), and "Let Me Turn You On" (1993). His most successful albums are Goin' Off (1988) and The Biz Never Sleeps (1989).
The class clown of Cold Chillin', Biz Markie released his full-length debut Goin' Off. This would be among the most relentlessly funny collections of performance and production of any golden age hip-hop figure. Biz Markie was an out-sized teen with a knack for lyrics that greatly belied his young years, and his tracks departed from most other rappers of that time. Biz Markie traded nightclubs for malls and struck a pose about picking one's nose. While his lyrics were frequently basic, obvious, and actually from the pen of Big Daddy Kane, Biz Markie's irresistible good humor and charming charisma (plus expert collaborations from Marley Marl) helped him to somewhat overcome his tag as a novelty rapper.
On the album cover of The Biz Never Sleeps, the rapper is in a chemistry lab, cooking up some bright liquids that are set to combust at any second. The music within, though, was not quite as incendiary; Biz Markie opted to write and produce the album himself, rather than working with the resident beat-maker of Cold Chillin', Marley Marl. The result listed perilously close to the dreaded overindulgence of sophomore albums, but the rapper's natural appeal and a smash hit single helped to carry the effort. It definitely did not open on a strong note, as the pedantic "Dedications" was nothing more than the track title suggested, while "The Dragon" was a single-note song about weird aromas. Fans of "Just a Friend," however, were ready to overlook almost anything in the face of Biz Markie's undeniable, if bizarre, talent.
Trivia
In 2002, Biz Markie made his feature film debut with Men in Black II, in which he played an alien whose native tongue sounded like beatboxing.
The Biz Markie Concert Experience
Get ready for the most energetic and unique concert experience in old-school hip-hop today. Biz Markie is back, and he is all set to bring his amazing collection of wacky hit tracks straight from his mouth to your ears. Whether you're a fan of late '80s hip-hop or of all things eccentric, the Biz Markie concert experience will blow your mind. Don't miss your opportunity to see Biz Markie in the flesh!
Back to Top