There aren't any Events on the horizon right now.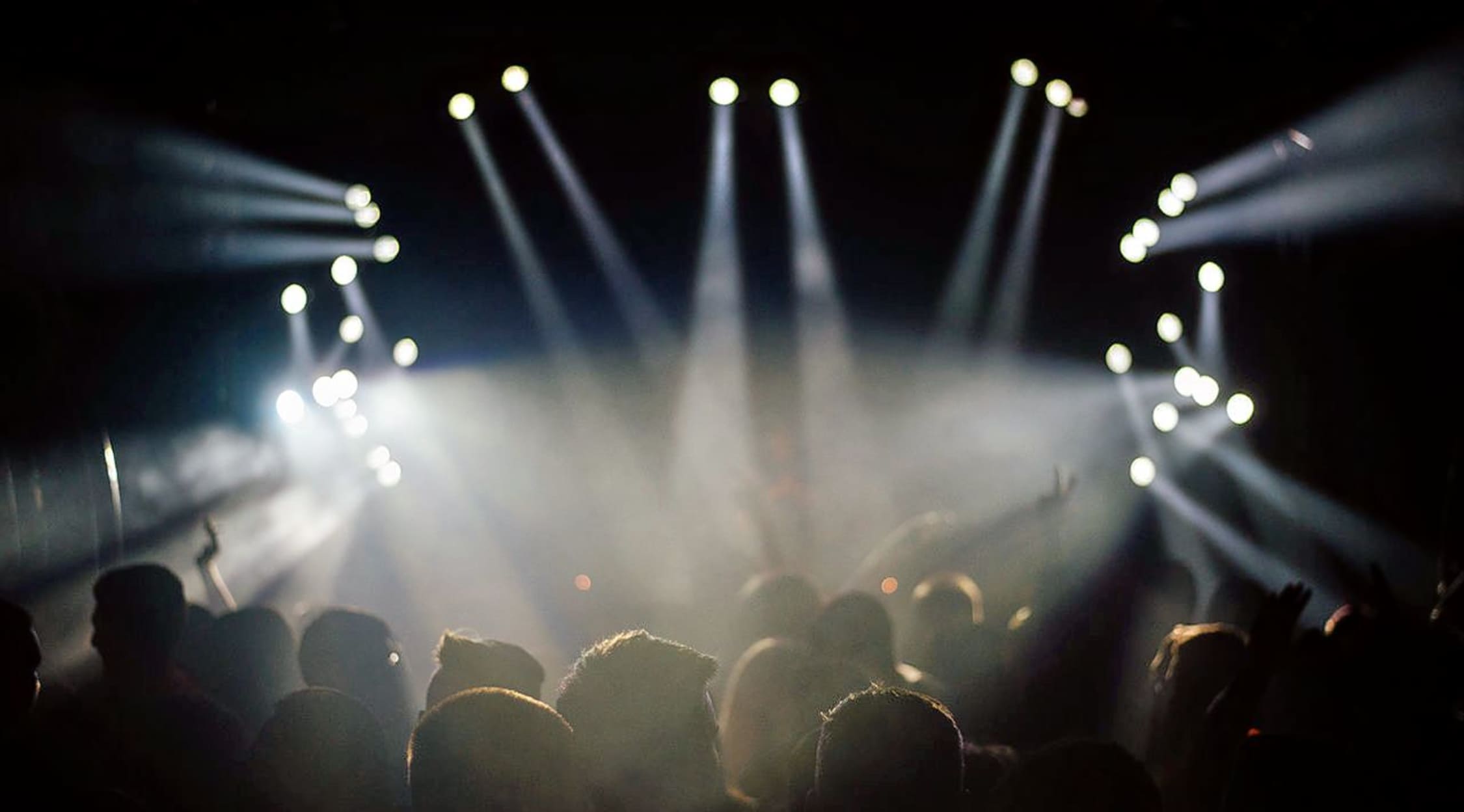 Stocksy
Bizzle Tickets
Bizzle – The 2016 Tour
Gospel rapper Bizzle is back on the live circuit, and he is ready for his biggest year since he first burst onto the Christian hip-hop scene in 2010. This uncompromising and highly accomplished rap artist will be bringing his inspirational and challenging material to a host of venues this year, with exact dates to be announced in the coming months. Don't miss out on Bizzle when he comes to your area – set up a StubHub alert today!
About Bizzle
Born July 21, 1983, Mark Julian Felder is more commonly known as the Christian hip-hop rap artist and entrepreneur Bizzle. Previously, he used the stage names Lavyss and Playboy. Growing up in Los Angeles, Felder was raised primarily by his mother. His family was relatively poor and lived in Section 8. Felder entered a music studio for the first time when he was 13 years old. He was listening to Tupac at the time, and started to practice writing rhymes. He soon noticed that his raps usually resembled those to which he listened, frequently gravitating towards violent themes.
After graduating from high school, Felder recorded five mixtapes and started handing them out at radio stations, in clubs, and in malls. Eventually, he had the chance to open for Juelz Santana and Lil Wayne on their I Can't Feel My Face tour. Felder later opened for Lil Boosie.
While trying to find an audience for his music, his financial situation worsened. At one point, he was sleeping on his friends' floors and storing his clothes in his car. He started selling drugs and engaged in other illegal activity to fund his musical aspirations and to maintain a particular image. This all changed when he found God in 2008.
In January of 2010, he dropped the track "You Got Some Explaining to Do" under the name Bizzle. The song was directed at Jay-Z and called out the rap icon on his negative treatment of Christianity and Jesus. The song and accompanying video generated much controversy, generating a buzz that Bizzle hadn't anticipated.
In March of 2010, Bizzle dropped his first Christian mixtape, titled The Messenger. Shortly after its release, he established the God Over Money record label in Houston. Since its formation, the label has issued eight mixtapes, three full-length albums, a collaborative record with Willie "P-Dub" Moore, Jr., and signed two rappers. The Messenger 2: Delivered followed in 2011, and The Messenger 3: Truth Music arrived in 2012.
In June of 2011, Bizzle dropped his album debut Tough Love & Parables, which entered Billboard's Gospel Albums chart at number 15 and was featured on the iTunes store banner. In February of 2012, Bizzle and Willie Moore, Jr. dropped an album titled Best of Both Worlds. The album entered the iTunes Hip-Hop/Rap chart at number five. In May of 2013, The Good Fight arrived, entering the Gospel Albums chart at number two, the Christian Albums chart at number seven, and the Top Rap Albums chart at number 11. It sold almost 4,000 copies within its first week.
In 2012 and 2014, Bizzle earned Stellar Award nominations for Hip-Hop/Rap Gospel CD of the Year, sharing the category with rappers Thi'sl, Lecrae, and Derek Minor. In 2012 and 2013, he earned three Kingdom Choice Award nominations. He won Music Video of the Year, Hip-Hop Album of the Year, and Rap Single of the Year in 2013.
Bizzle generated more media controversy when he issued Same Love: A Response, a reflection on a contentious wedding ceremony shown during the 2014 Grammy Awards.
Previous Hits
Bizzle's first album to make the Billboard 200 was 2013's The Good Fight. The rapper is brutally honest, but otherwise not particularly brutal. He leads by example on this aptly titled record, challenging his haters with a proud declaration of his Christianity on album highpoint "Against You". "You Know" takes on hip-hop artists and their aggressive lyrics in a radio-friendly, swaggering style; his contention is with the content of commercial rap lyrics, and not the commercial sound. A high quality addition to The Good Fight's team is Boi-1da, the superstar producer who here handles the prime beats on the set. The stellar "Options" comes on with a full-on blast of nostalgic, '60s-influenced soul music. Bizzle is a craftsman himself, filling his compelling calls to the Bible with lyrics that are bright and tricky. Unfortunately, the album is a bit overfull with an unwieldy 21 tracks. If you cut the set into two listens, however, the fight is pretty good.
Bizzle followed up with another Billboard 200 hit in 2014, titled Well Wishes. This set boasts expertly crafted beats, innumerable guest stars, and rhymes about selfless spirituality, devotion, and rapture. Joining Bizzle for this relentless ride are fellow Christian rappers including Bumps INF, Redd Lettaz, Eshon Burgundy, Mouthpi3ce, and other associates of Bizzle's God Over Money record label based in Houston. Living up to the ethics and the name of the label, all of the profits generated from album sales were donated to the building of water wells in African cities such as Mozambique. Bizzle engaged with this cause while touring Africa and discovering that water quality was quite poor.
Surrender, Bizzle's third entry on the Billboard 200, is one of 2015's most mistitled albums; Bizzle is not one to back down. His fourth studio set finds the adamant emcee sounding off at secular hip-hop for its egotism, while ripping into the new wave of CCM rappers and others who find him "politically incorrect". Boi-1da, Dreamcatchers, and other first-rate producers provide the beats while Christon Gray, Bumps INF, and Monty G comprise the record's short guest list.
Trivia
In February of 2013, Justin Bieber reportedly made "bizzle" his Instagram handle, apparently unaware that the moniker belonged to the Los Angeles-based Christian rapper.
The Bizzle Concert Experience
The Bizzle concert experience is one of the most hard-hitting and heartfelt expressions of Christianity in the world of hip-hop and rap today. With countless hit albums under his belt and the Good Book in his heart, Bizzle puts on a show that is as thrilling and uplifting as it is swaggering and tough. Don't miss out on your opportunity to see this iconic gospel rapper spit his rhymes in concert!
Back to Top