We didn't find any Events nearby, but here's what's happening in other cities.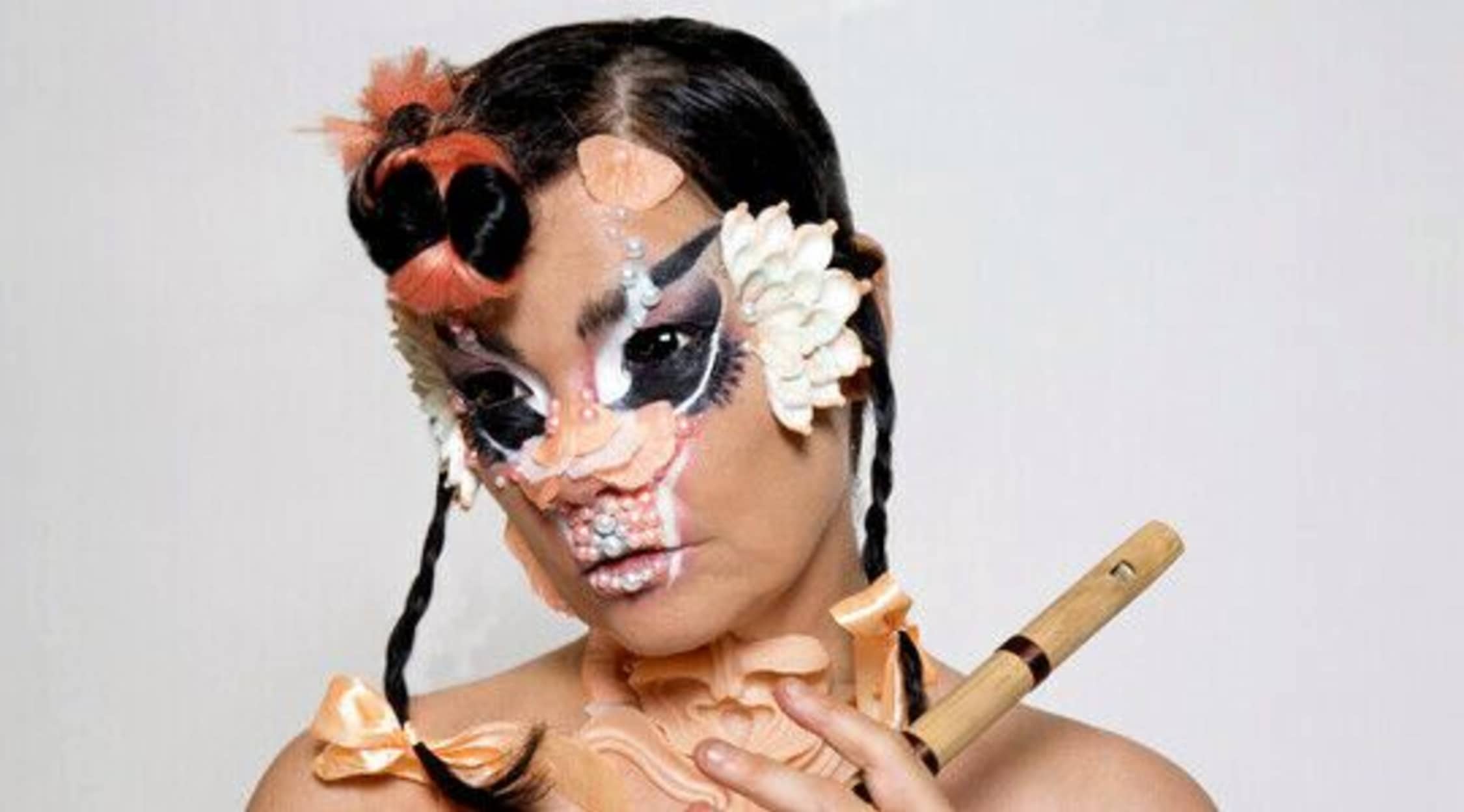 Zuma
Bjork Tickets
Björk Tickets
Her name might be just five letters long (her last name is Guðmundsdóttir, for what it's worth) and she may stand just 5 feet, 4 inches tall, but Björk packs a huge voice and a whole lot of talent into that modest frame. Born Nov. 21, 1965, in Reykjavík, Iceland, she made her first splash on the international stage as lead vocalist of the alternative rock, avant-pop band the Sugarcubes. After the band broke up in 1993, the dance music scene in the early acid house era inspired Björk's transition to solo performance.
Björk-ophilia
With the release of her debut album Debut, Björk was recognized for having one of the first mainstream pop recordings to incorporate electronic music. Björk has released several albums that hit the Top 20 on the Billboard 200 US chart. Thirty-one of her singles have hit the Top 40 on global pop charts, including 22 songs in the Top 40 in the United Kingdom. As of 2015, Björk has sold an estimated 20-40 million records globally over her career. She was listed in Time magazine's 2015 list of the world's 100 most influential people and has appeared twice in Rolling Stone's list of the best singer-songwriters. In addition to her works as a musician, Björk is also an accomplished visual artist and award-winning actress.
Where can I buy Björk tickets?
Buy your Björk tickets at StubHub, the world's largest ticket marketplace, and enjoy its FanProtect guarantee.
What can I expect from Björk?
Though she describes herself as essentially a pop artist, Björk's music is eclectic and indefinable, bordering on the etheric, avant-garde experimental regions of pop, infusing jazz, contemporary classical, instrumental, house, trip-hop, electronica, dance and alternative dance, musical theater, glitch and whatever other elements seem appropriate for her artistic vision at the time. That makes each Björk song a unique auditory experience, and her performances emulate that theatricality of vision in every aspect: costumes, sets, concept, staging, instrumentation and so on. A New Yorker writer said she bridges pop celebrity and musical experimentation like no other. Joshua Ostroff once described Björk's work as "artpop." The themes of her music and lyrics probe the uneasy connection between technology and nature.
Who has played with Björk live?
Before going solo, Björk performed with a number of other bands, including punk rock band Spit and Snot, post-punk rock band Tappi Tikarrass, gothic rock band Kukl and jazz fusion band Exodus. When she recorded her album Gling-Gló in 1990, she was joined by Tríó Guðmundar Ingólfssonar.
What major awards has Björk won?
Though she has yet to win a Grammy, Björk was nominated 15 times between 1993 and 2018, including six nominations for Best Alternative Music Album. The Royal Swedish Academy of Music awarded her the prestigious Polar Music Prize in 2010. She has also received five BRIT Awards and four MTV Video Music Awards. "I've Seen It All" from the soundtrack for the drama Dancer in the Dark was nominated for Best Original Song in a Motion Picture at the 2000 Academy Awards.
What songs may I hear at a Björk show?
At any Björk concert, you're likely to hear hits like "Human Behavior," "Hidden Place," "Army of Me," "It's Oh So Quiet," "Hyberballed," "All is Full of Love," "Jóga," "Venus as a Boy," "Lionsong," "Big Time Sensuality," "Pagan Poetry," "Hidden Place," "Isobel," "Cocoon," "Violently Happy," "Blissing Me," "I've Seen It All," "Hunter," "Possibly Maybe," "The Gate," "Play Dead," "Wanderlust," "Arisen My Senses," "Triumph of a Heart" and "The Dull Flame of Desire."
Which musicians have influenced Björk?
While attending a Björk concert, you may detect some of her major musical influences, including Killing Joke, Joy Division, The Slits, The Passions, Wire and Siouxsie and the Banshees. She cites as her biggest influences Mark Bell, Brian Eno, Kraftwerk and Stockhausen, adding that the inspiration for her vocals came from the likes of Kate Bush, Chaka Khan, Joni Mitchell and Abida Parveen. For the songs on her album Gling-Gló, she drew from the work of artists like Sarah Vaughan and Ella Fitzgerald.
Back to Top