We didn't find any Events nearby, but here's what's happening in other cities.
Black Joe Lewis tour venues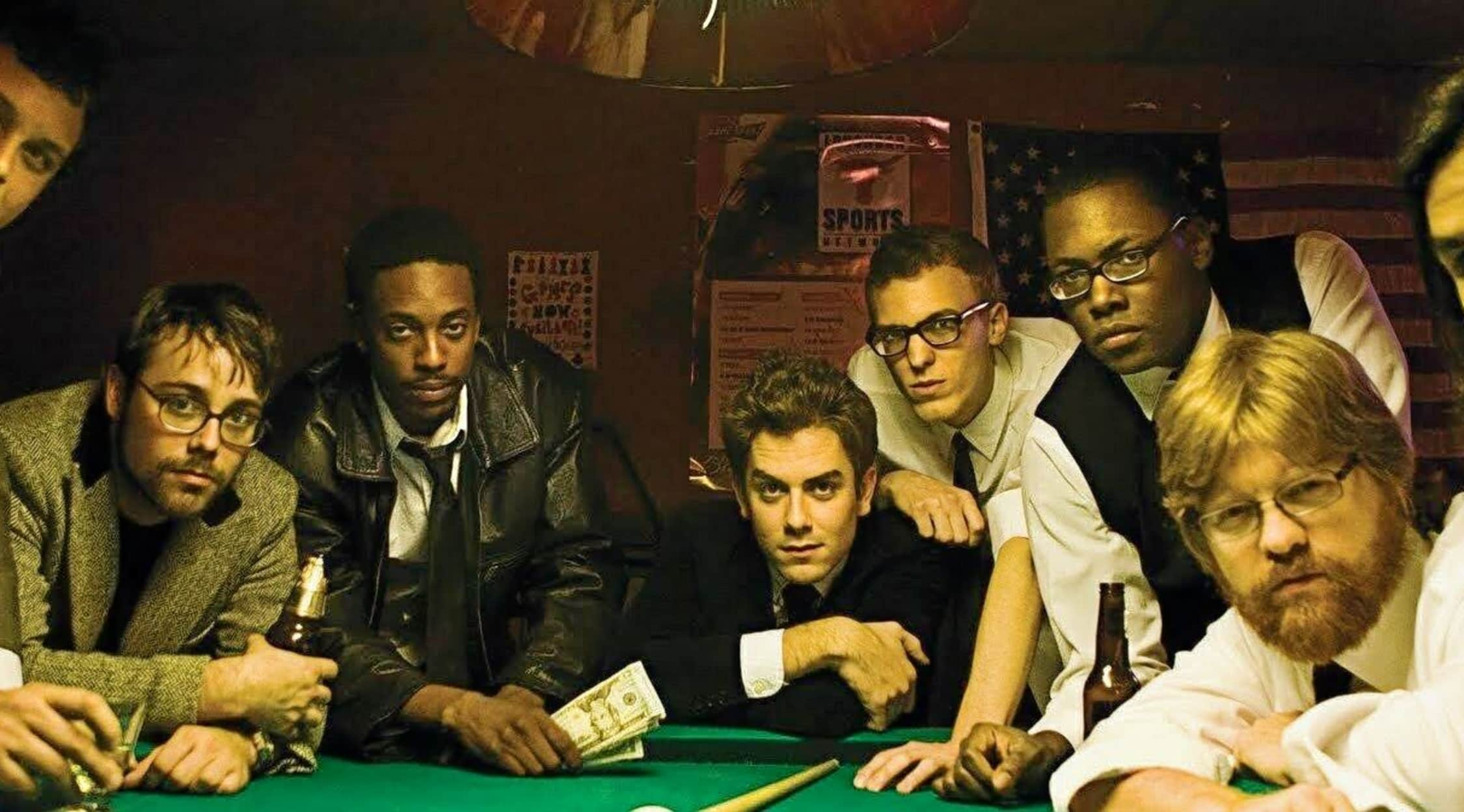 Rovi
Black Joe Lewis Tickets
Black Joe Lewis 2014 Tour Schedule
In the vein of great blues and soul artists like James Brown and Howlin' Wolf, Black Joe Lewis has captured the attention of millions of music lovers around the world with his funky and bluesy vintage sound. With hit songs like "Sugarfoot" and "She's So Scandalous", Black Joe Lewis and his band, the Honeybears, have established themselves as one of the best modern blues and funk bands around, performing at major music festivals around the country like SXSW, Bonnaroo, Coachella, Austin City Limits, and many more. Whenever Black Joe Lewis and the Honeybears step out on stage, audiences everywhere can't help but dance and groove to the infectious beats and catchy hooks. Now you have the chance to see this incredible performer and his wildly talented band perform live this summer at one of their upcoming concert!
This summer, Black Joe Lewis and the Honeybears have a few highly anticipated shows lined up, with stops in cities like Jackson, Toronto, Ottawa, and Missoula. This up and coming blues band has already made their mark on music, and their momentum is just going to continue increasing with every show they perform and every record they release. So make sure that you get to see Black Joe Lewis and the Honeybears performing live in concert by grabbing your tickets on StubHub today! And sign up for event alerts from StubHub so that you are one of the first to know when Black Joe Lewis and your other favorite performers are gearing up to perform at a venue near you!
Black Joe Lewis Background
Whether you are an avid blues lover or just love to dance to some fun tunes, you definitely don't want to miss seeing Black Joe Lewis in concert. This young performer has always been able to mesmerize an audience with his enthusiasm, phenomenal charisma, and of course, his amazing talent. Growing up in Austin, Texas, Joe was constantly surrounded by blues, soul, and garage punk tunes. There was no doubt that Joe always had an ear for great music and a passion for catchy tunes, but it wasn't until his neighbors were going on tour with their country band that Joe decided to pick up the guitar. One day, he grabbed a guitar off the wall while he was working at a pawn shop and decided to start learning to play the instrument so that he could get out on stage and perform. To this day, Joe still claims that he learned how to play the guitar while on stage, winging it while he was performing rather than spending endless hours in the corner of a garage picking at the strings. This method paid off for Joe, who quickly found that he was a natural musician, and started performing small gigs and capturing the hearts of audiences wherever he went.
Joe Lewis decided to form the band Black Joe Lewis and the Honeybears in 2007, and the group quickly acquired massive critical acclaim and attention from the music industry. About a year after the band's formation, they signed to Los Highway Records and started performing at major music festivals around the country, even making appearances on TV talk shows like the Late Show with David Letterman and The Late Late Show with Craig Ferguson. In just a few short years, Black Joe Lewis and the Honeybears have become one of the biggest modern funk and blues groups around, and you definitely don't want to miss seeing them perform live as they head out on tour this summer! Grab your tickets to one of their upcoming shows by heading to StubHub right away!
Biggest Hits
Since emerging onto the music scene in 2007, Black Joe Lewis and the Honeybears have released four studio albums, two EPs, and one hit single, "Boogaloo on Clark Street". With such a fun and funky repertoire of bluesy tunes, Black Joe Lewis and the Honeybears is definitely one group you should see perform live this summer! Get ready for an incredibly energetic concert that you'll never forget and grab your tickets on StubHub!
Trivia
Black Joe Lewis and the Honeybears appeared in Echotone, a documentary about the thriving and unique music scene of Austin, Texas.
The Experience
There's no doubt that Black Joe Lewis is one incredibly talented musician, and his band helps highlight this fact even more. Embrace their funky sound and contagious energy this summer as Black Joe Lewis and the Honeybears step on stage to put on yet another unforgettable performance. Get ready to groove, clap, stomp, and sing along all night long because this one-of-a-kind performance will definitely be one of the highlights of your summer. So don't miss out on this phenomenal opportunity and head to StubHub right away to grab your Black Joe Lewis tickets today and prepare to listen to some of the best blues and funk music around!
Back to Top