There aren't any Events on the horizon right now.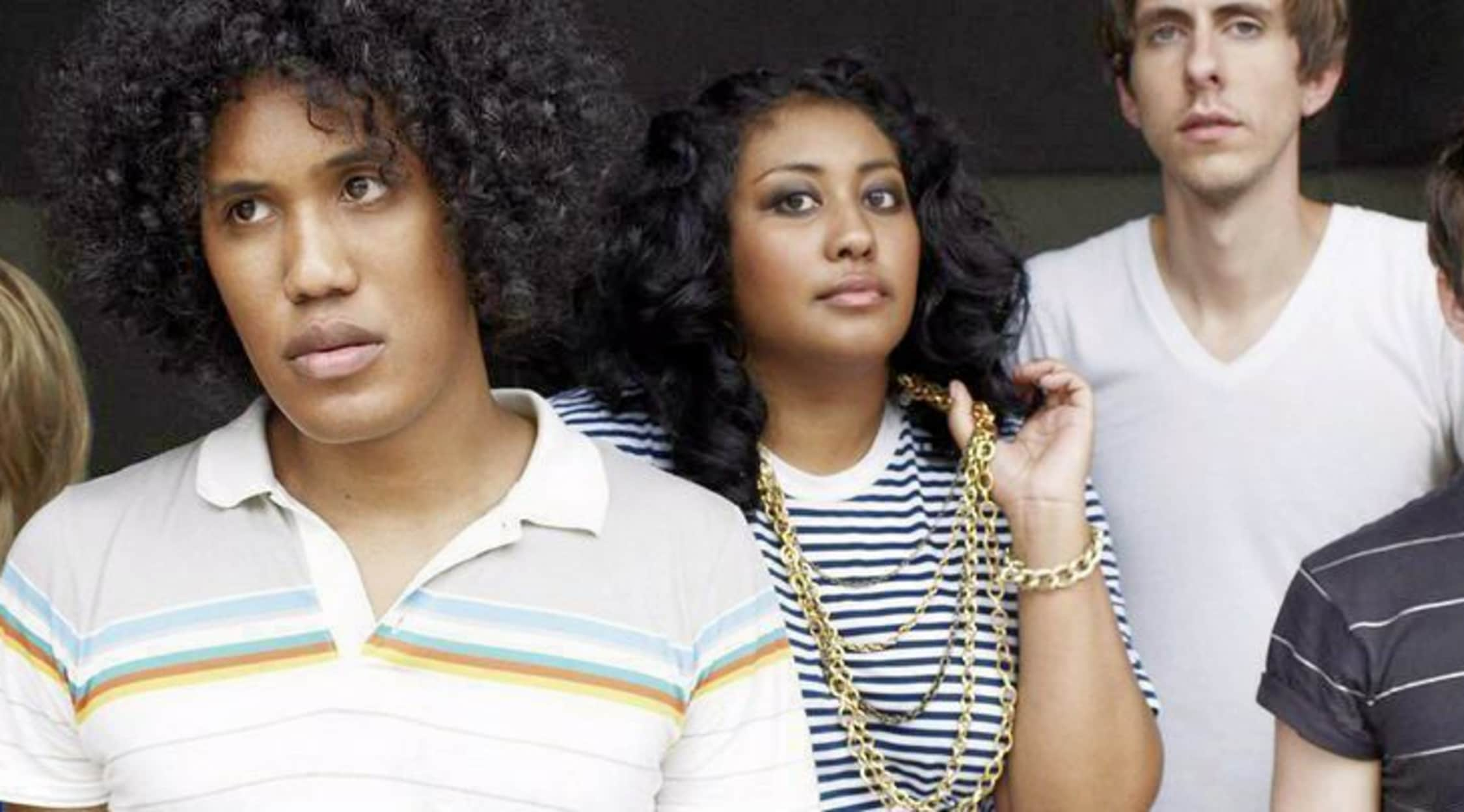 Rovi
Black Kids Tickets
Black Kids Concert Tickets
Jacksonville's dance pop band Black Kids has gone from an up and coming band to watch to bonafide stars in just a few years. Since forming in 2006, Black Kids have learned what the key to success really is. Tour. Once they branched out of the Jacksonville club scene the band immediately began to make a name for themselves with their great live performances. Having already played at some of the biggest shows in the world including Coachella Music and Arts Festival, Glastonbury and the CMJ Music Marathon in New York City. All of this exposure has helped the band go international with a catchy pop sound that has quickly resonated with audiences wherever they go. With the success of their debut major label release Partie Traumatic, Black Kids have gone mainstream. Back on the road to play for loyal audiences, Black Kids will get you hooked. Head to Stub and find out when this lively band in concert.
Black Kids Tickets
After meeting at Sunday School during their childhood, five musicians from Jacksonville, Florida got together to make up the band Black Kids. After posting 4 songs on their MySpace page, the band started to get attention for their upbeat pop dance tunes. The band found the internet ot be their biggest asset as word began to spread about their music after live performances Their big break was their show at the CMJ Music Marathon in New York City, where the reaction to their set put the dominoes in motion. Touring the US and the UK exposed Black Kids to thousands of new fans and they just seem to keep getting bigger. Don't miss the chance to see them live when they come to your town, so get to Stub Hub today to grab these hot tickets before they are gone.
Dance Tickets
Countless bands have learned that in order to make it big you need to get in front of as many people as possible. Touring, sometimes tirelessly, opens many doors for young bands. Black Kids have played some of the biggest gigs on the planet including Coachella and Glastonbury. Come and see what all the buzz is about! StubHub has tickets to see Black Kids and other hot dance acts so click on the link and get yours today.
Black Kids Concert Tour
These days one of the signs that you have made it is when your song is played on Fox's hit show Glee. Add Jacksonville's party pop act Black Kids to the illustrious list of bands covered for its diehard viewers. Black Kids are no secret to dance music fans and when they play shows in your neck of the woods, you definitely will not want to miss this entertaining band.
Black Kids Tour Dates
When your favorite band heads out on the road, there is only one place you need to go. StubHub is the one stop shop for all of your concert, theater and sporting ticket needs. So when a lively, dance friendly band like Black Kids heads to town, you know where to go for tickets to a show that will make for one fantastic night out.
Back to Top