There aren't any Events on the horizon right now.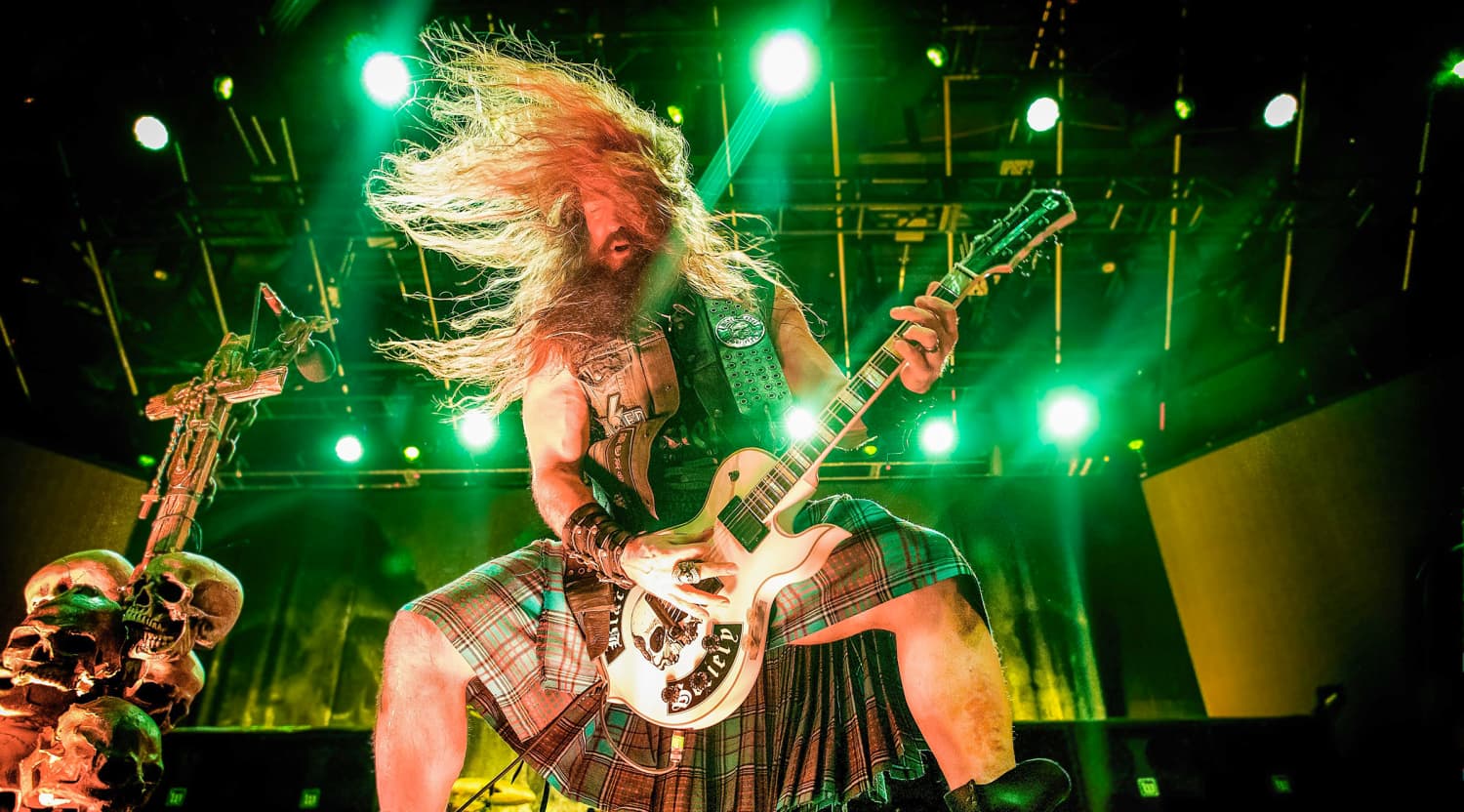 Zuma Press
Black Label Society Tickets
Black Label Society Tickets
In 1998, Zakk Wylde formed the heavy metal band Black Label Society in Los Angeles. This band has released several studio albums, four compilation albums, two live albums, one EP and four video albums. Their greatest hits album, Grimmest Hits, was released in 2018 with the single, "All That Once Shined." They continue to perform and tour around the world, playing their greatest hits for their legions of fans.
Getting Wylde: The History of Black Label Society
In 1998, Wylde and drummer Phil Ondich recorded the debut album for Black Label Society. Originally, Sonic Brew was to be another solo project for Wylde, but the two members decided to form a long-term band. They added guitarist Nick Catanese and bassist John DeServio to the lineup. Sonic Brew was released on May 4, 1999. The band followed up their debut album with a second release, Stronger Than Death. Black Label Society saw a change in the lineup with Steve Gibb and Craig Nunenmacher replacing DeServio and Ondich. In 2002, the band released 1919 Eternal, and it was dedicated to Wylde's father. By 2007, the members of the band focused on other projects, but they would return to the recording studio. In 2010, Order of the Black was finally finished. It was the band's eighth studio album and reached No. 4 on Billboard's 200 chart. In anticipation of their upcoming greatest hits album, Black Label Society released "Room of Nightmares."
Where can I buy Black Label Society tickets?
If you are looking to secure the best Black Label Society tickets, you can visit StubHub, the world's biggest ticket marketplace. With the FanProtect guarantee, you can buy with confidence for your next event.
What are some Black Label Society albums?
Black Label Society has a huge discography that spans over 20 years. Their studio albums include Sonic Brew (1999), Stronger Than Death (2000), 1919 Eternal (2002), The Blessed Hellride (2003), Hangover Music Vol. VI (2004), Mafia (2005), Shot to Hell (2006), Order of the Black (2010), Catacombs of the Black Vatican (2014) and Grimmest Hits (2018). They also have released Alcohol Fueled Brewtality Live! and Unblackened as their live performance albums. The band also has four compilation and video albums as well.
Has Black Label Society won any awards?
Black Label Society has received several accolades over its history. Recently, Zakk Wylde was awarded "Guitarist of the Year" by Loudwire Magazine in 2015.
Who are the current members of Black Label Society?
Black Label Society went through a few lineup changes throughout its career. The current lineup includes Zakk Wylde, John DeServio, Dario Lorina and Jeff Fabb.
What are some popular songs from Black Label Society?
Some of the band's most popular songs include "Stillborn," "Suicide Messiah," "Fire It Up," "In This River," "Concrete Jungle," "The First Noel" and "Ain't No Sunshine."
What can I expect at a Black Label Society concert?
If you love heavy-sounding music, you don't want to miss your chance to see Black Label Society in concert. The band has been praised for their hard-rocking live performances, and they continue to thrill fans around the world. With the talents of Zakk Wylde on guitar, it will be one of the most exciting shows of the year.
Is Black Label Society playing near me?
Black Label Society is hitting the road and traveling throughout the United States. They have played at the House of Blues Orlando, the Sunshine Theatre in Albuquerque and the Wellmont Theater in Mont Clair, NJ.
Is Black Label Society touring with other bands?
You can catch Black Label Society as they tour with other bands, such as The Black Dahlia Murder.
Back to Top
Epic events and incredible deals straight to your inbox.