We didn't find any Events nearby, but here's what's happening in other cities.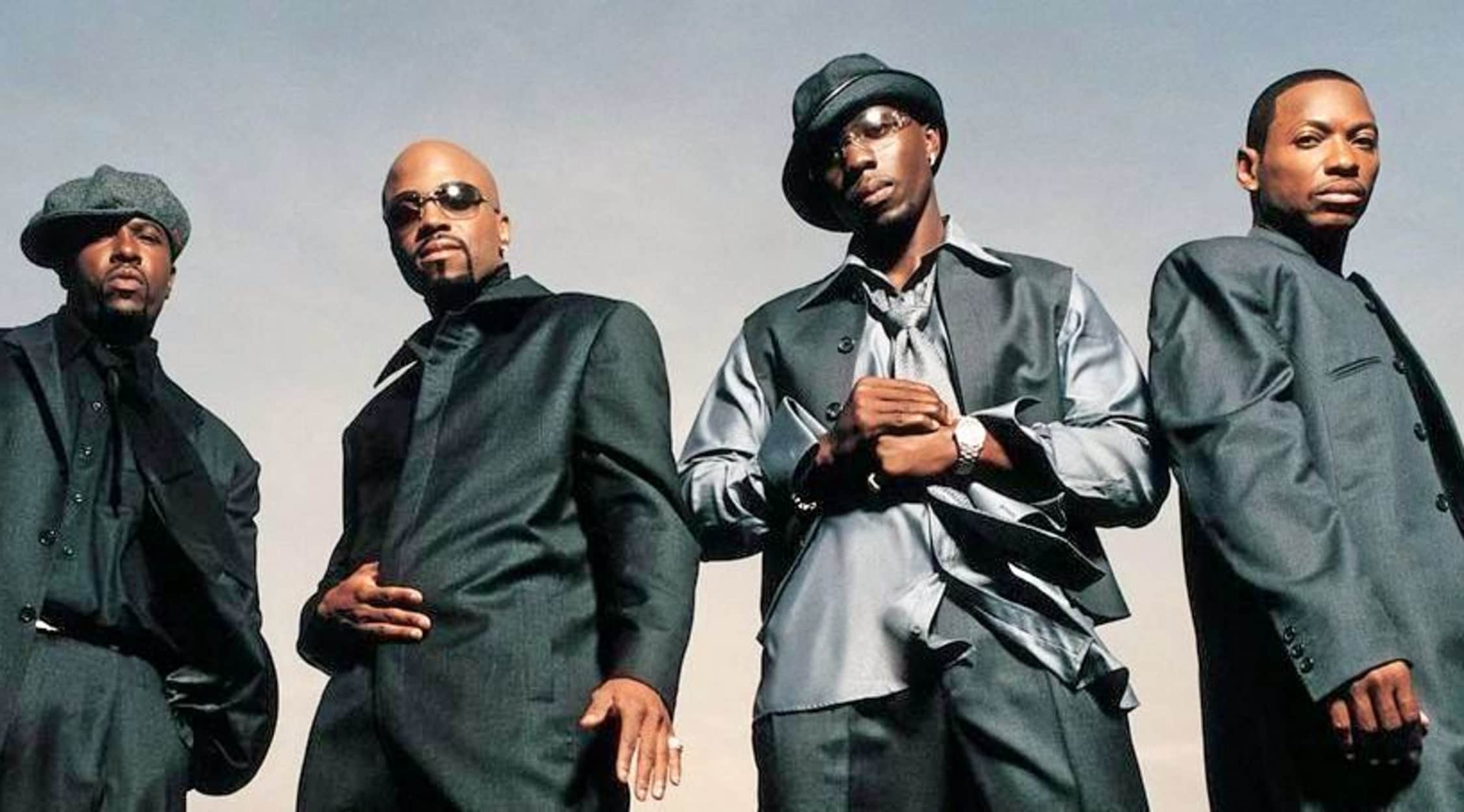 Rovi
Blackstreet Tickets
Blackstreet Schedule
As one of the most talked about R&B groups to come out of the 90s, Blackstreet was established by new jack swing visionary Teddy Riley after the fall of his outfit, Guy. Riley longed to get back into performing and founded Blackstreet in 1991, and the group has released a slew of R&B hits ever since. Blackstreet boasts a rather impressive repertoire of songs and continues to captivate audiences with their dazzling live shows.
Concert tickets are on sale now for the talented group, Blackstreet. Be sure to get your hands on a pair of Blackstreet tickets as you will want to see this fun group live onstage. StubHub offers the most current information when it comes to not only ticket availability but venue details and concert listings as well.
You can catch them at venues like the Greek Theatre in Los Angeles, California, and the Celeste Center in Columbus, Ohio. For the most up-to-date concert schedule, make sure you sign up for StubHub's event alerts so you'll know exactly when Blackstreet is planning a show in your hometown.
Blackstreet Background
Blackstreet crystallized back in 1991 with Teddy Riley and Chauncy Hannibal at the helm. The original lineup included Hannibal, Levi Little, Joseph Stonestreet and Riley, the new jack swing pioneer. Dave Hollister replaced Stonestreet, however, prior to issuing their eponymous first album. Their first effort proved to be successful and yielded "Joy," "Booti Call" and "Before I Let You Go." The latter cracked the Top 10. They followed up their self-titled album with Another Level (1996), which served as their mainline to commercial success. "No Diggity," featuring Dr. Dre, rocketed to No. 1 on the Billboard Hot 100 in the fall of 1996. It also earned the Grammy Award for Best R&B Performance by a Duo or Group with Vocals in 1998.
In an interview, Riley explained that he was the "only one who believed in 'No Diggity' at first. Lucky for fans, it was a good thing he did. He said, "When I brought it to Interscope, they couldn't hear it. Jimmy Iovine wanted to go with '(Money Can't) Buy Me Love,' so (Interscope executive) Step Johnson and I got together with (Blackstreet manager) Madeline Nelson, and we pressed up copies to send to the radio stations. And radio went on it hard. But what really made Jimmy come around was Dr. Dre told Jimmy, 'When Teddy does this record, I want to be in this video.' And I had said, 'No, Dr. Dre cannot be in my video unless he gives me 16 bars.'"
The album additionally produced "Don't Leave Me" - another Top 40 smash. Another Level claimed platinum certification four times in the U.S. and charted at No. 3 on the Billboard chart. Their album, Finally, arrived in 1999, and was in the Top 10 for just a week. Blackstreet's momentum had winded down. Compounded with their decline in commercial success were tensions within the group as well as with their record label, which led to the group's demise. Riley and Hannibal eventually resolved their issues and revived the group, joined by Eric Williams and Mark Middleton. Level II was spawned from their reunion and was issued in 2003.
Blackstreet Albums
Blackstreet's discography is comprised of Blackstreet (1994); Another Level (1996); Finally (1999); and Level II (2003). Some of their hit songs include: "Before I Let You Go," "Joy," "Booti Call," "No Diggity," "Girlfriend/Boyfriend" and "Baby Be Mine." Their breakthrough album, 1996's Another Level, earned them the No. 91 spot on Rolling Stone and MTV's: 100 Greatest Pop Songs list. They also ranked No. 214 on the Top 500 Pop Artists of the Past 25 Years list.
Blackstreet Trivia
Blackstreet is famous for doing their signature dance move at live shows called "The Lean."
Blackstreet Concert Experience
When you head out to experience these R&B legends live you'll likely find yourself somewhere between longtime listeners and R&B hip-hop newcomers. They've toured and performed everywhere, bringing countless audiences to their feet with their catchy R&B tunes.
Blackstreet is hypnotizing fans across the nation with their endless groove and iconic R&B at clubs and arenas everywhere. With any luck, they could be performing at a concert venue near you! Join their wildly enthusiastic fans and get in on some great music at a live Blackstreet show. Be the first of your friends to say you saw these 90s superstars bust out their booty-shaking R&B hip-hop tunes live and in person! Pick up a pair of tickets and get ready to take in some awesome grooves, you'll be glad you did! StubHub has all the information you need to relive their groundbreaking blend of hip-hop, R&B and awesome funk. They've played hundreds of sold-out shows all over the planet, so don't wait too long to scoop up tickets for you and all your soul sound lovin' pals.
Back to Top
Epic events and incredible deals straight to your inbox.