There aren't any Events on the horizon right now.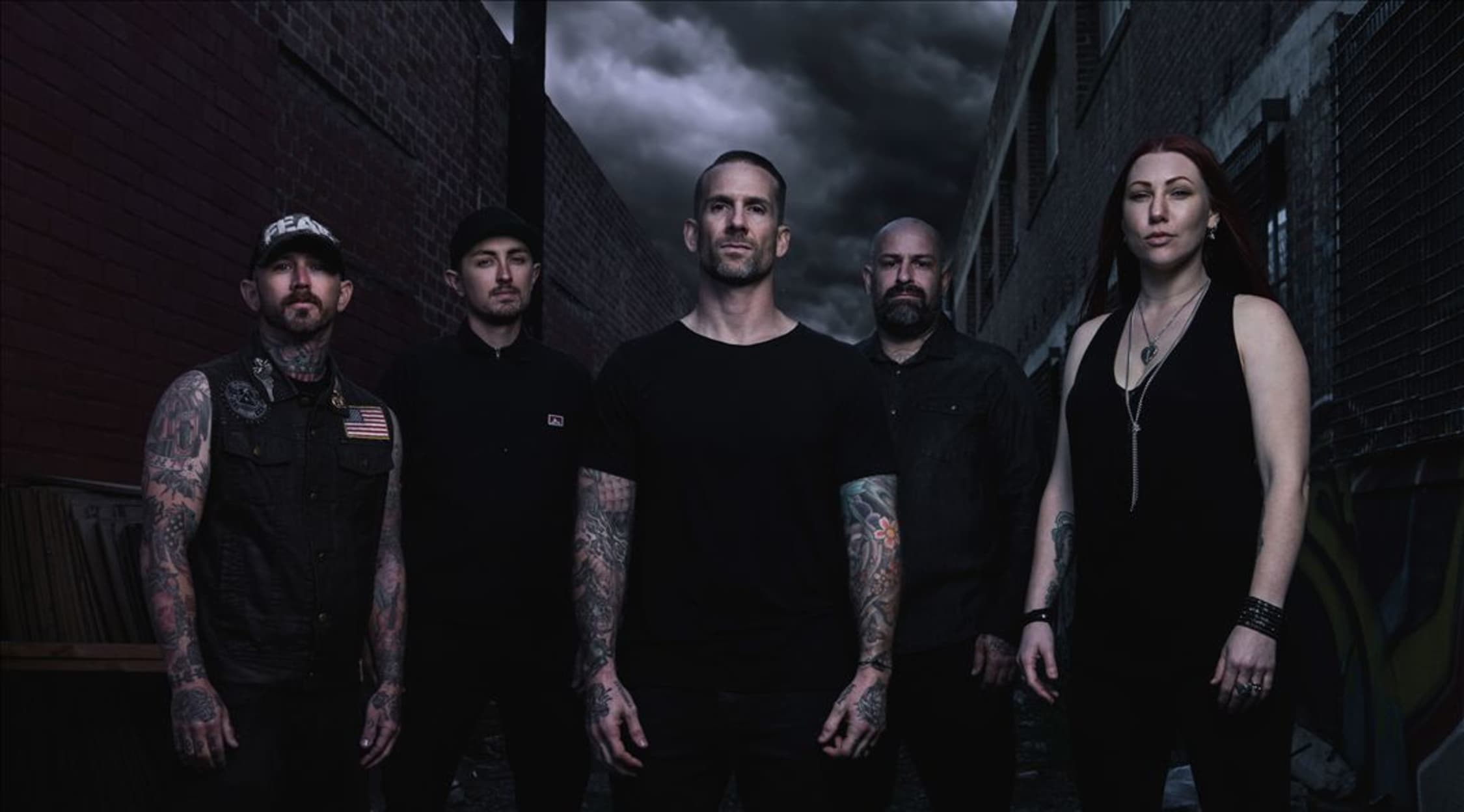 Rovi
Bleeding Through Tickets
Bleeding Through Tour
An all around hardcore metal band, Bleeding Through has been the talk of the town ever since they first hit the scene back in 1999 and they're still rocking harder than ever. With an all new tour announced that will span the entire country, this is the best chance you have to see Bleeding Through rock out live and on stage. In November alone the group is going to be heading out all over the country, starting in Colorado and ending in Texas. So if you live in the United States, chances are looking good that the group will be coming to a venue near you in the upcoming weeks. And even if they aren't coming to your exact state, this is a band that is well worth a road trip to check out. So get ready to grab some friends and get your tickets from StubHub so that you can personally bare witness to this amazing group thrash the stage into a musical apocalypse. This is likely to be the last tour that Bleeding Through will be doing in a long time, so keep your eyes peeled and check back with StubHub often to get the latest tour dates that you'll need to know to check out Bleeding Through in person.
About The Band
Forming just before the turn of the century in 1999, Bleeding Through is a metalcore group that came into formation in Orange County, California. While it took some time to get started due to lineup changes, the group quickly began playing live shows and even added a keyboardist to the group, a rarity among metalcore bands as keyboards are more of a style belonging to black metal. But Bleeding Through has made it clear multiple times that they aren't just a regular metalcore band, but they are a combination and fusion of many genres of hardcore metal music. So it was in 2001 that the group released their debut album, "Dust to Ashes", making a name for themselves on the metal and hardcore scenes. This was followed up the very next year with another album, "Portrait of the Goddess", afterwards signing with a label and releasing their third album, "This Is Love, This Is Murderous" in 2003. From there they continued to tour all over and rapidly grew their fan base into a massive legion of fans eagerly awaiting their next albums and shows. They performed at Ozzfest and would share the stage with acts such as "Slipknot", "Lamb of God", and many other huge metal acts, growing their fame immensely. Bleeding Through went on to release four more albums, the most recent being 2013's "The Great Fire", and have toured extensively to bring their music to their fans. It has been announced that this tour will likely be the band's last, as they will be going their own ways afterwards. Now is the best time to catch these professionals metalcore performers play live, so get your tickets today!
Breakthrough Album
All of the work that Bleeding Through has provided for the metal and hardcore music communities as a whole is immense, as they have paved the way for new sounds in a genre that had been growing stale for some time. With their first two independent albums underselling despite them being solid albums, it is likely that their fourth album, "The Truth", is the biggest album that they have released, launching them towards superstar status in the hardcore scene. Praised by music outlets all over for it's creative vision and skill, "The Truth" was hailed as one of the most important metal albums of 2006 and made them a mainstay at festivals and shows all over the country.
Bleeding Through Trivia
The group first began to really get attention once they signed to a label and released their third album, "This Is Love, This Is Murderous", in 2003, but they were given an increased amount of promotion from news station for a reason besides the album being great. The group had kicked off a new tour to promote the album and were heading through an icy highway trying to get to a show in Colorado when their vehicle hit a patch of black ice, spinning them out of control and crashing into an already toppled truck. Their trailer of equipment was thrown, rolling until it exploded, tossing all of their gear and instruments in a fiery spectacle. This was all caught by a camera crew that was there to report on a crash that had already happened, with the footage making rounds all across the internet. Sadly, this caused them to have to cancel the rest of that particular tour, but it was a wild event.
Fan Experience
Hardcore shows are a one of a kind beast, giving the kind of performances and energy that many other musical genres can't even compare to. With the guitars wailing at an insane speed, drummers going wild on their kits, and vocalists making sure that you won't be hearing well for the rest of the night, metalcore shows are a thing of beauty. And any shows that you catch from Bleeding Through are guaranteed to be a blast, as this might just be the last string of shows that the group ever performs! So be sure to catch them play live while you still can by getting your tickets from StubHub while they're still available!
Back to Top
Epic events and incredible deals straight to your inbox.