There aren't any Events on the horizon right now.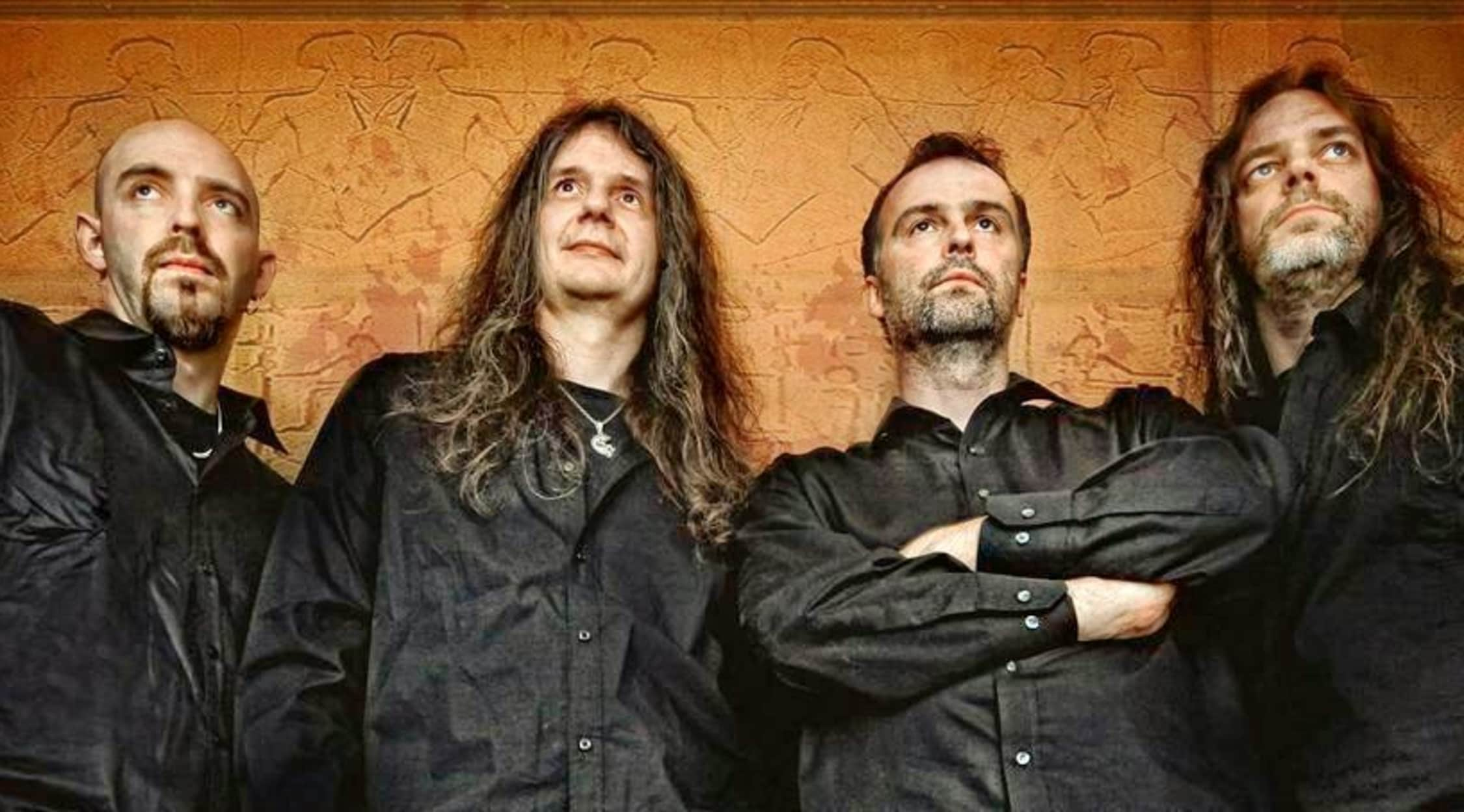 Rovi
Blind Guardian Tickets
Blind Guardian Concert Schedule
Hailing from Germany, Blind Guardian rose to international fame in the '80s as one of the most dynamic power metal acts in the world. To this day, Blind Guardian is regarded as one of the most influential bands in the progressive metal scene, which is why they still have such a wildly devoted international fan base to this day. Whenever Blind Guardian embarks on a tour, metal lovers of all ages show up to concert venues in droves, as they know that there are few shows as thrilling or dynamic as a Blind Guardian show. Now your chance to catch Blind Guardian in action might be right around the corner, and you better act fast to secure your tickets to one of these in-demand shows!
Beginning this October, Blind Guardian will be tearing up stages in cities like Baltimore, Toronto, Montreal, Worcester, Philadelphia, New York, Pontiac, Cleveland, Minneapolis, Denver, Calgary, Edmonton, Vancouver, San Francisco, Anaheim, Dallas, Houston, Atlanta, Orlando, and more! Metal fans clearly have a great deal to look forward to this fall, because Blind Guardian shows are known for being electrifying and wildly entertaining. So when Blind Guardian makes their way to a venue in your neck of the woods, make sure that you and your metal-loving friends are in the audience to experience this knockout metal show—grab your Blind Guardian tickets here on StubHub today!
Blind Guardian Background
Blind Guardian's roots can be traced back to Krefeld, Germany, when this metal act first formed in 1984 as Lucifer's Heritage. After releasing a few demos, the band secured a record deal with No Remorse Records and changed their name to Blind Guardian, which they have been known around the world as ever since. Almost immediately, Blind Guardian began winning over metal lovers in all four corners of the world, as their unique speed metal sound was groundbreaking and irresistible. By blending elements of thrash metal and speed metal together, Blind Guardian created one of the most unique sounds in metal, and both fans and critics alike couldn't get enough. Before long, the band was working with the producer of Metallica and scoring spots on music charts all over the world. It became quite clear quite fast that there was simply no stopping Blind Guardian from achieving one of the strongest careers in the entire realm of metal, which is exactly what they have done over the decades.
Many bands that achieve as much success as Blind Guardian tend to fizzle out over the years, but that certainly hasn't happened to this famed metal troupe. Instead, their fan base has grown larger and their shows have gotten even bigger, which is why they are still considered one of the leaders on the power metal scene. Whether they are performing at massive festivals throughout Europe or top-tier concert venues throughout North America, fans can always count on Blind Guardian to put on an exhilarating live rock show. Expect dazzling light shows and thrilling effects that will get your blood pumping, because Blind Guardian knows how to put on one of the very best shows in metal. So don't miss out on the opportunity to catch Blind Guardian in action—grab your tickets right here on StubHub as soon as possible! These red-hot metal shows are sure to draw huge crowds, so make sure you grab your tickets before they all sell out!
Greatest Hits
Over the course of their career, Blind Guardian has released 10 studio albums, many of which have charted high in countries all over the world. Some of their greatest power metal hits include fan favorites like "Fly," "Another Stranger Me," "And Then There Was Silence," "Mr. Sandman," "Banish from Sanctuary," "A Voice in the Dark," and "Twilight of the Gods." Now you have the chance to hear some explosive power metal hits performed in person, because thanks to StubHub you could score your tickets to attend a Blind Guardian show in your neck of the woods! Before you start counting down the days until this knockout concert, check out StubHub's ticket selection and snag your Blind Guardian tickets before they're all gone. Hurry, though! These in-demand metal concerts are bound to sell out fast!
Trivia
Many Blind Guardian fans refer to the band as "Bards," given the band's ability to tell stories through their metal music.
The Experience
Come see one of the world's most beloved power metal bands of all time in concert—Blind Guardian. This famed German metal troupe knows how to put on a wildly exciting live show, which is why you should hurry and lock down your tickets before it's too late, because this is one concert you definitely don't want to miss. So what are you waiting for? Check out StubHub's ticket selection today and get ready for an unforgettable live power metal show with the one and only Blind Guardian!
Back to Top