There aren't any Events on the horizon right now.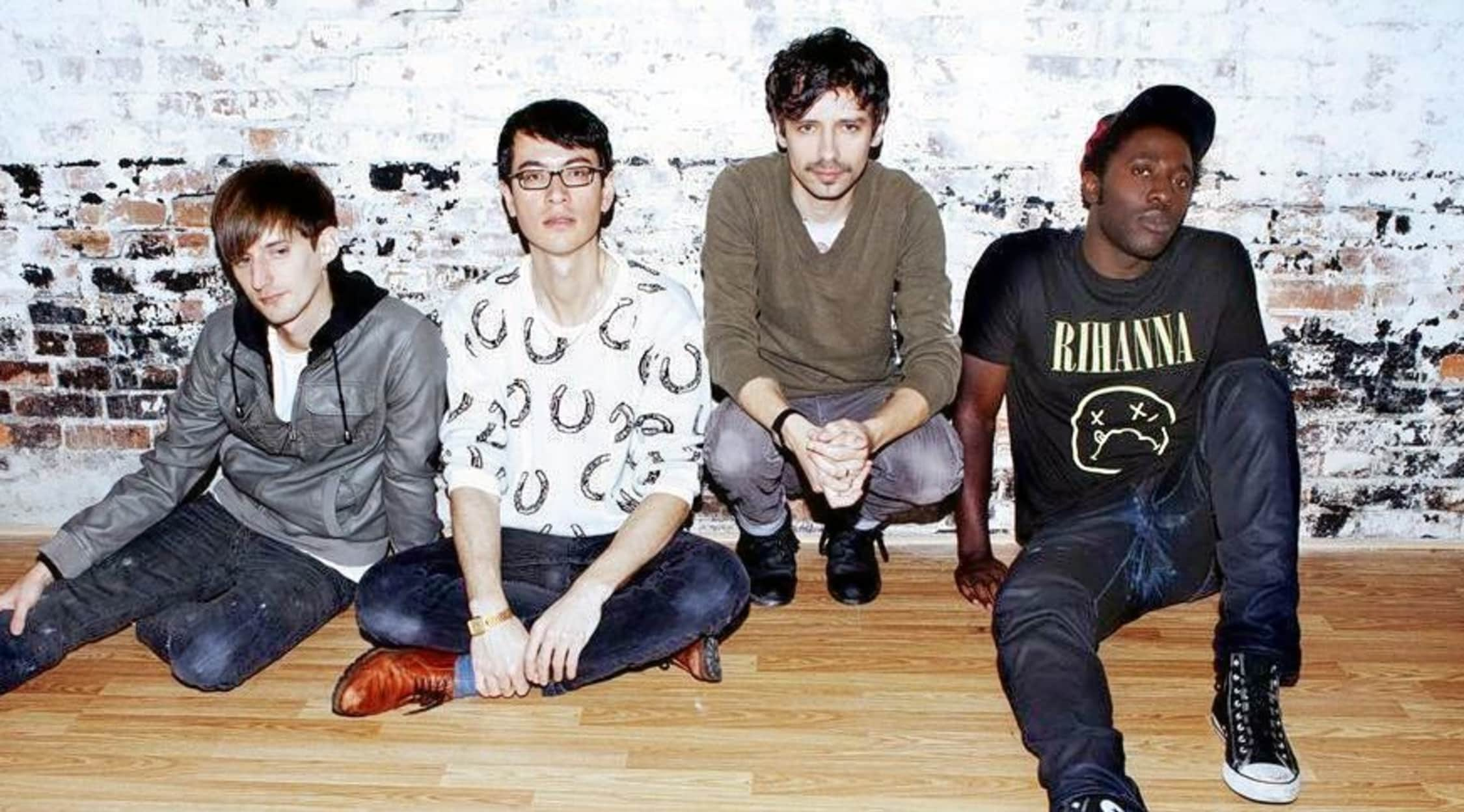 Rovi
Bloc Party Tickets
Bloc Party – The 2016 Tour
Bloc Party, the acclaimed East London indie rock quartet, are hot off the release of their latest album, Hymns. You won't want to miss out on your chance to see them live when they come to a location near you. You can see Bloc Party on such legendary stages as Echostage in Washington, DC, the Phoenix Concert Theatre in Toronto, the Shaky Knees Festival in Atlanta, Hippodrome de Longchamp in Paris, I-Days in Milan, and more! Come on out to see these celebrated art punk artists live and in the flesh! Get your tickets today.
About Bloc Party
Influenced by the Cure, Gang of Four, Joy Division and Sonic Youth, Bloc Party are four East Londoners who formed an art punk band. They combine lanky sounds with pop song structures and consist of Kele Okereke (vocals, guitar), Russell Lissack (guitar), Gordon Moakes (bass, vocals) and Matt Tong (drums). Lissack and Okereke had met via mutual acquaintances at a music festival, and they found out that they also shared a similar taste in music. Moakes and Tong were recruited shortly afterwards, and the group released a demo disc under the moniker Union early in 2003. Within the year, they had renamed themselves Bloc Party.
Their live shows and demo recording started to find traction among their contemporaries and the critics; Okereke gave Franz Ferdinand one of the copies of their demos, and the indie icons subsequently offered them a gig at the 10th anniversary party for Domino in the autumn of 2003. Early in 2004, Bloc Party issued one of their demo songs, "She's Hearing Voices," in single format through Trash Aesthetics. Some months later, they released the record Banquet/Staying Fat through Moshi Moshi. In the spring, the band inked a record contract with Wichita and released their music in the United Kingdom. In the United States, Dim Mak distributed the effort. Bloc Party spent the summer of 2004 in the studio and on tour. By the end of the summer, a self-titled release of their first singles appeared in America.
Silent Alarm was Bloc Party's first proper LP, and it was released in the United States in early 2005 through Vice Records. There, it was a critical success. Later in the year, they followed up on their growing acclaim with Silent Alarm Remixed. In 2006, the released an EP titled Helicopter. Their proper sophomore set, A Weekend in the City, was released in 2007. The album had been leaked online several months prior to its official release, which led the band to release their next LP, Intimacy, on the internet in the summer of 2008. A physical CD release followed that autumn. In late 2009, the band took a break. Okereke started work on solo material and decamped for Berlin. He then went to New York to work with producers XXXchange and Hudson Mohawke on his first solo LP. The following year, his solo single "Tenderoni" was released, revealing a stronger dance influence than his work with the band. His debut album, The Boxer, was released in the summer of 2010. In the meantime, Moakes established his own side project, dubbed Young Legionnaire, in collaboration with William Bowerman of La Roux and Paul Mullen of the Automatic.
In 2011, Bloc Party got back together to cut their fourth studio full-length. In July, "Octopus" was released as the lead single and signalled the group's return to their earlier, raw-boned, guitar-driven style. In August of 2012, Four hit the shelves. During the group's 2013 summer tour, Tong departed. The group again took a break after they finished promoting the album. They then contributed to the Tapes series, helmed by !K7, which also included tracks from Fela Kuti, Junior Boys and Wiley. It dropped in October of 2014. In early 2015, Moakes left the band as well. By the time Bloc Party re-emerged in August, they had recruited bassist Justin Harris (ex-member of Menomena) and drummer Louise Bartle to fill the gaps. Hymns, their fifth LP, showcased a groove-based, soul-influenced rock style. It was released in January of 2016.
Previous Hits
Bloc Party's hit singles include "Two More Years" (2005), "The Pioneers" (2005), "Banquet" (2005), "Helicopter" (2006), "The Prayer" (2007), "I Still Remember" (2007), "Hunting for Witches" (2007), "Mercury" (2008), "Flux" (2008) and "Octopus" (2012). Their hit albums include A Weekend in the City (2007) and Intimacy (2008).
From their early, edgy post-punk EPs to the sprawling concepts and songcraft of Silent Alarm, Bloc Party have never balked at the idea of overhauling their sound. They keep evolving on their 2007 effort A Weekend in the City. This brazenly emotive, ambitious set develops their previous works, but it nonetheless marks a new direction. The miscellany of Silent Alarm was among its strengths – by not quite knowing what the band would throw at you next (righteous anger, raw romanticism or artful punk), listeners were thrilled from intro to closer. The band take the heartfelt, sweeping sounds that fringed Silent Alarm and turn them into the core of this album. It is incredibly effective.
Intimacy could well have been the title of its predecessor, A Weekend in the City. That album was so confessional and exposed that it frequently came across as unedited pages of a diary with instrumental backing. A Weekend in the City's interpretation of the contemporary world and 21st century romance was a rewarding but difficult listen due to this vulnerability. On Intimacy, the band's tone is still quite moody, and it sounds much like the mirror reflection of their previous LP. Intimacy is both about a breakup and about politics, and the parallels between the two are not all that shocking, given that Intimacy hit the shelves only 18 months after its predecessor. Both albums enjoy production from Jacknife Lee.
Trivia
Apart from Union, the band now known as Bloc Party also tried out the names Diet and Angel Range.
The Bloc Party Concert Experience
You won't want to miss one minute of Bloc Party's innovative and unparalleled live show. These indie rock icons will amaze you from beginning to end with their evocative ballads and artful pop. Where they truly shine is in their ability to switch between alluring aloofness and open-hearted confession. Don't miss out on your chance to see this renowned indie act in concert!
Back to Top
Epic events and incredible deals straight to your inbox.