We didn't find any Events nearby, but here's what's happening in other cities.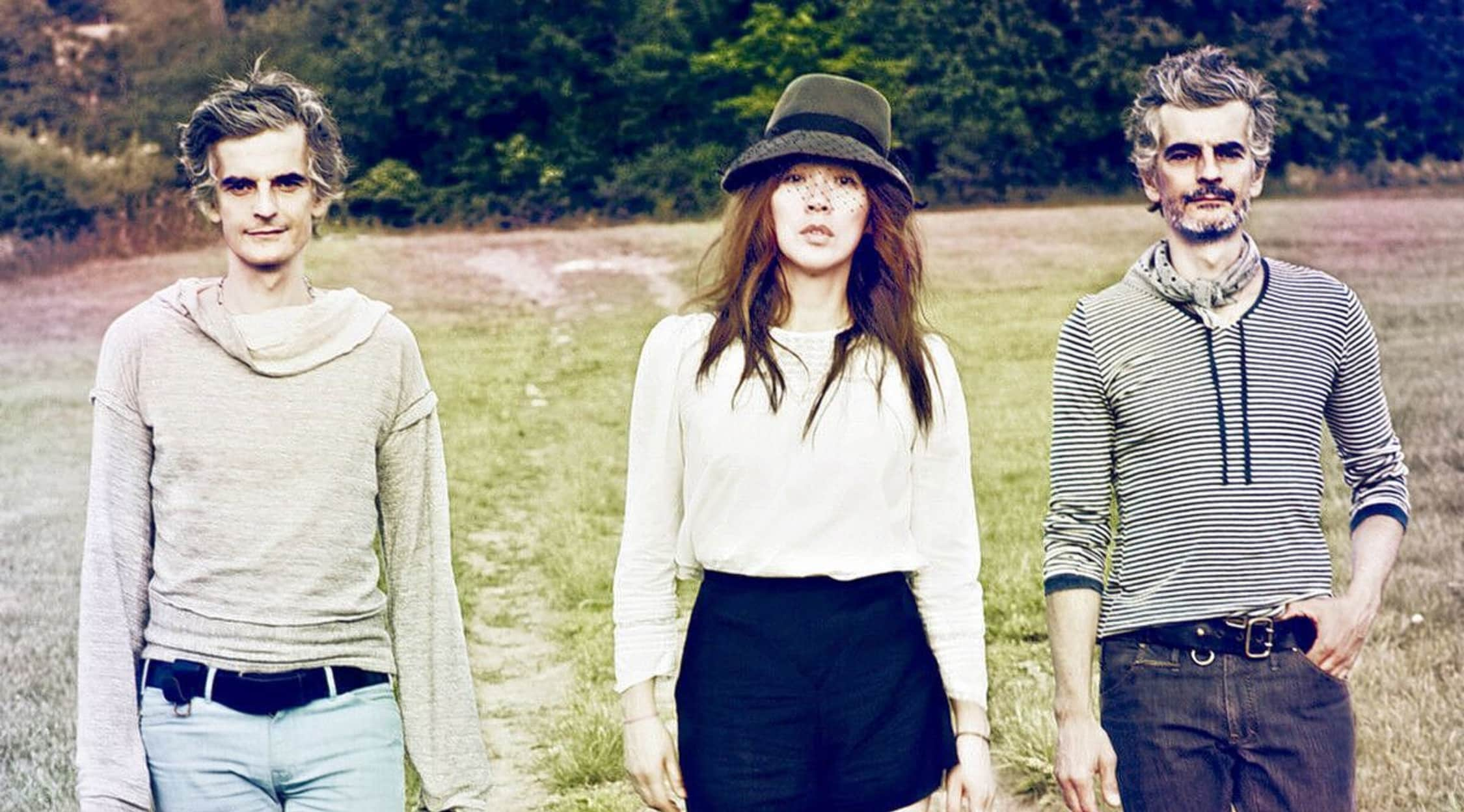 Rovi
Blonde Redhead Tickets
Blonde Redhead Schedule
Your chance is here to take in the experimental music of Blonde Redhead. Fusing diverse genres together like dream pop, noise rock, psychedelic rock, pop and ambient, Blonde Redhead has made solid efforts to stay away from following a vanilla musical style. Mission accomplished! Blonde Redhead has earned its rabid cult following and you will see firsthand why. Reserve your concert tickets today through StubHub to experience this dynamic group in person!
You can catch Blonde Redhead at places like The Neptune in Seattle, Washington; Imperial Vancouver in Vancouver, British Columbia; Wonder Ballroom in Portland, Oregon; The Independent in San Francisco, California; Center for the Arts Eagle Rock in Los Angeles, California; and Bootleg Theater in Los Angeles, California. To stay on top of Blonde Redhead's full schedule, make sure you sign up for StubHub's event updates. That way, you'll never have to miss a beat again. Check out StubHub today!
Blonde Redhead Background
Blonde Redhead first took shape in 1993 when Maki Takahashi and Kazu Makino, Japanese art students, by chance were introduced at a New York Italian restaurant to twin brothers, Amedeo and Simone Pace. Their roles were quickly defined with Simone on drums; Amedeo and Makino on vocals and guitars; and Takahashi on bass. Eventually, Steve Shelley, Sonic Youth drummer, caught wind of the band's creative, yet chaotic style. Shelley ended up producing and issuing the group's debut self-titled effort under his own Smells Like Records label. Following the album's arrival, Takahashi split from the fold. The trio that remained carried on and issued a sophomore release, La Mia Vita Violenta in 1995. For the band's next album, Fake Can Be Just as Good, Blonde Redhead was accompanied by Vern Rumsey, guest bass player, of Unwound. By the time 1998 rolled around, the group did away with bass and pared down to vocals, guitars and drums for the In an Expression of the Inexpressible effort. A couple years later, they came out with Melody of Certain Damaged Lemons and the Melodie Cirtronique EP. In 2004, they put out Misery Is a Butterfly. Three years later, 23 was released, which featured a blend of dream pop seasoned with floaty electronic elements. In 2010, Blonde Redhead issued a more raw, electronic-soaked string of tunes that were cut in Stockholm and New York. The year 2014 brought Barragan.
After over two decades together, the band members prove that sticking together, even when siblings are in the mix, can be done. By now, the bandmates know each other inside and out: "At this point, we know how to work with each other and when to stay out of each other's way," said Simone. "We've learned that through the years, which is important of course, you have to find your place. Sometimes I wish there was more communication but it's hard after so many years and a relationship goes in a certain way... but for me it's always great and when I play the songs it makes it all come together again in a positive way." He added, "Recording is difficult because it's a really involved process, especially when they have to do their vocals; when I'm done with my drums, I'm so relieved. But they have to wait until the very end... if there's no vocals then there's no song! We always try to support each other and you learn how to do that, learn how to time it and how to keep some kind of balance - it's basically the same learning experience for a lot of situations in life."
Blonde Redhead Albums
Blonde Redhead has been keeping it real since 1995, releasing several studio albums, including: Blonde Redhead (1995); La Mia Vita Violenta (1995); Fake Can Be Just as Good (1997); In an Expression of the Inexpressible (1998); Melody of Certain Damaged Lemons (2000); Misery Is a Butterfly (2004); 23 (2007); Penny Sparkle (2010); and Barragan (2014). The band's earlier efforts were recognized for including hints of noise rock and their sound went through a transition, embracing shoegaze and dream pop elements as reflected in Misery Is a Butterfly and 23.
Blonde Redhead Trivia
Blonde Redhead's music has seeped into pop culture, with "For the Damaged Coda" featured in Rick and Morty, the animated TV show.
Blonde Redhead Concert Experience
If you're a fan of shoegaze, psychedelic rock or alternative rock, then Blonde Redhead is the perfect band for you! Blonde Redhead is kicking off some more concert dates and are sure to be a crowd-pleaser. With their music career spanning several decades, Blonde Redhead has become one of the most prolific bands of their genre.
You wouldn't want to miss out on an opportunity to see such an acclaimed group of musicians! Treat yourself to a show, and you'll understand why Blonde Redhead have been welcomed with open arms by fans and critics alike. A live performance of any kind will always be a memory to be cherished. So, when Blonde Redhead take the stage at a venue near you, make sure you book tickets soon because a chance like this only comes around once in a while. All you need to do to reserve your spot in advance is click right here on StubHub. It's fast, easy and convenient!
Back to Top