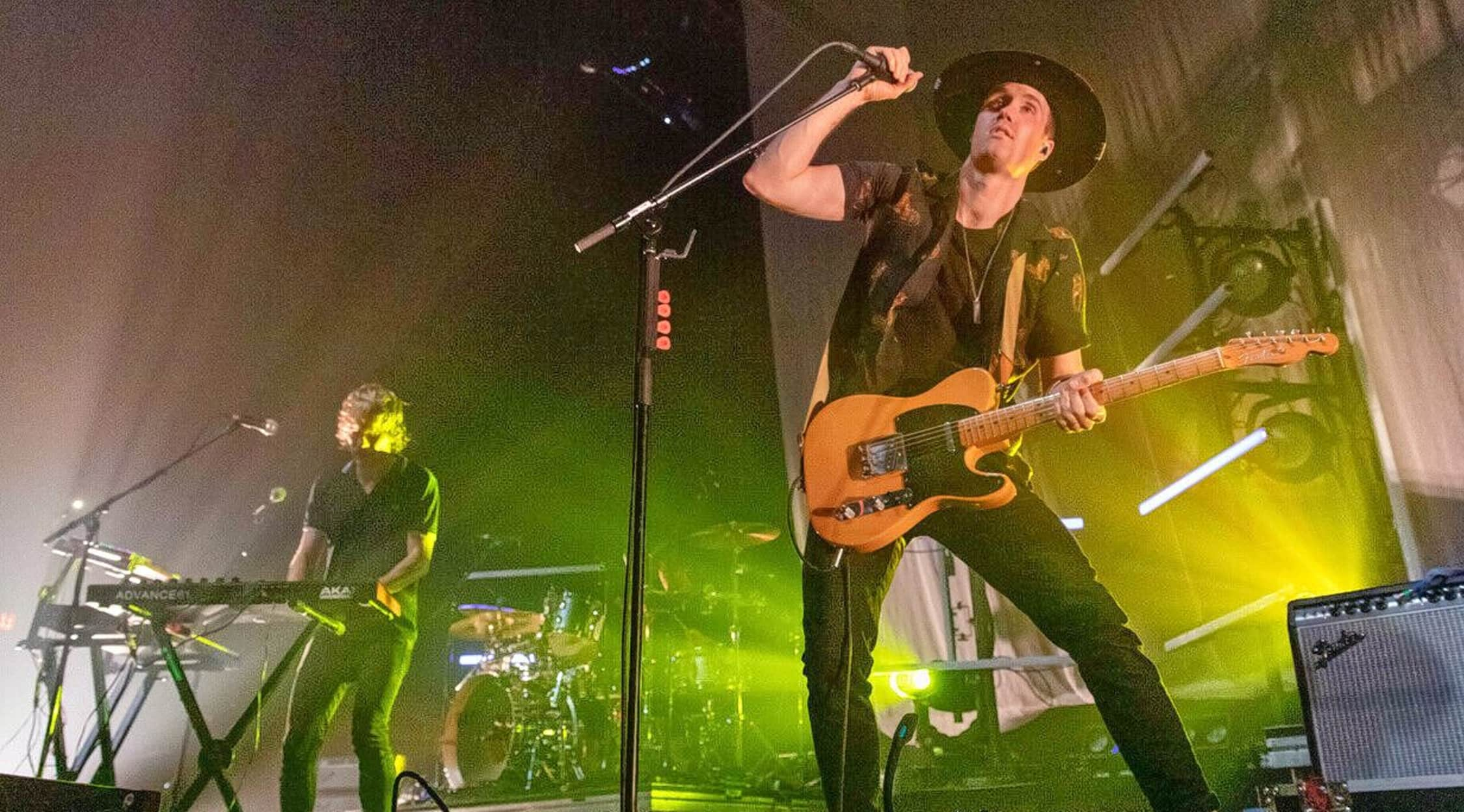 Zuma
Bob Moses Tickets
Bob Moses Tickets
Bob Moses is a Canadian electronic music duo from Canada. Tom Howie and Jimmie Vallance met in middle school but were never more than acquaintances. Years later, Howie and Vallance ran into each other after they both had moved to New York City and decided to collaborate on music. The duo released its first EP in 2012 and quickly gained a fan following. In 2016, Howie and Vallance were introduced to a much larger audience after Ellen DeGeneres extended and invited for the duo to perform on her show.
Reunited in a Lowe's Parking Lot
Howie and Vallance's fortuitous meeting in a New York area Lowe's home improvement store spurred the duo to hang out and begin making music. The duo eventually became known as a band named Bob Moses. Its first hit single came from its 2015 album Days Gone By. The single, "Tearing Me Up," became a breakout hit. It peaked on the Billboard alternative chart at No. 16. It also earned the band Grammy nominations for Best Dance Recording and Best Remixed Recording.
Where can I buy Bob Moses tickets?
If you want to catch a Bob Moses concert, you can get your tickets at StubHub, the largest ticket marketplace in the world. When you buy your Bob Moses tickets through the desktop or mobile app, you also get the FanProtect guarantee ensuring your transaction is safe and secure.
Where does Bob Moses typically perform?
Bob Moses rise to popularity has given it the opportunity to tour the US and Canada. The band has played throughout North America, with many stops in its current home, New York City, and its original home, Canada. Bob Moses has also performed at some of the biggest festivals in the music industry. These festivals include Coachella, Lollapalooza and Bonnaroo. If you want to see Bob Moses perform, you can catch the band in numerous locations worldwide.
Does Bob Moses have an international presence?
Bob Moses' popularity extends past the US. It performs in numerous European music festivals (Melt). It has also received heavy play BBC radio 1, which has raised the band's profile throughout the UK. European fans can see a Bob Moses multiple times throughout the year.
What is a Bob Moses concert like?
Bob Moses' concerts have become more and more involved as its career has progressed. The band hits its audience with live vocals, drums, bass and keyboards. The band also use very elaborate lighting schemes to wow the crowd. In addition, it also employs the use of an electronic mixer to give them the band its own unique sound. During the concert, most of the crowd dances and sings along to the band's songs.
What does a Bob Moses set list look like?
Bob Moses usually plays a lot of material from its latest musical release. Bob Moses also throws in some fan favorites from past albums to create a show that will satisfy all fans. A typical set list can include the fan-favorite song "Grace" as well as "Hands to Hold," "Tear me up" and "Heaven Only Knows."
Who and what are Bob Moses' musical influences?
Bob Moses' musical influences are as eclectic as its own music. The band has listed Soundgarden as a major influence as well as Radiohead and Nine Inch Nails. Bob Moses used the works of these artists to help each member dig deep inside and connect with the music as well as and make the music relatable to others.
Which artists are similar to Bob Moses?
Bob Moses' sound is truly a unique product of the two members' life experiences and musical tastes. Even though they are a unique duo, there are similar artists who you may also enjoy such as Phantogram, Louis the Child, The knocks and George Fitzgerald.
Back to Top