There aren't any Events on the horizon right now.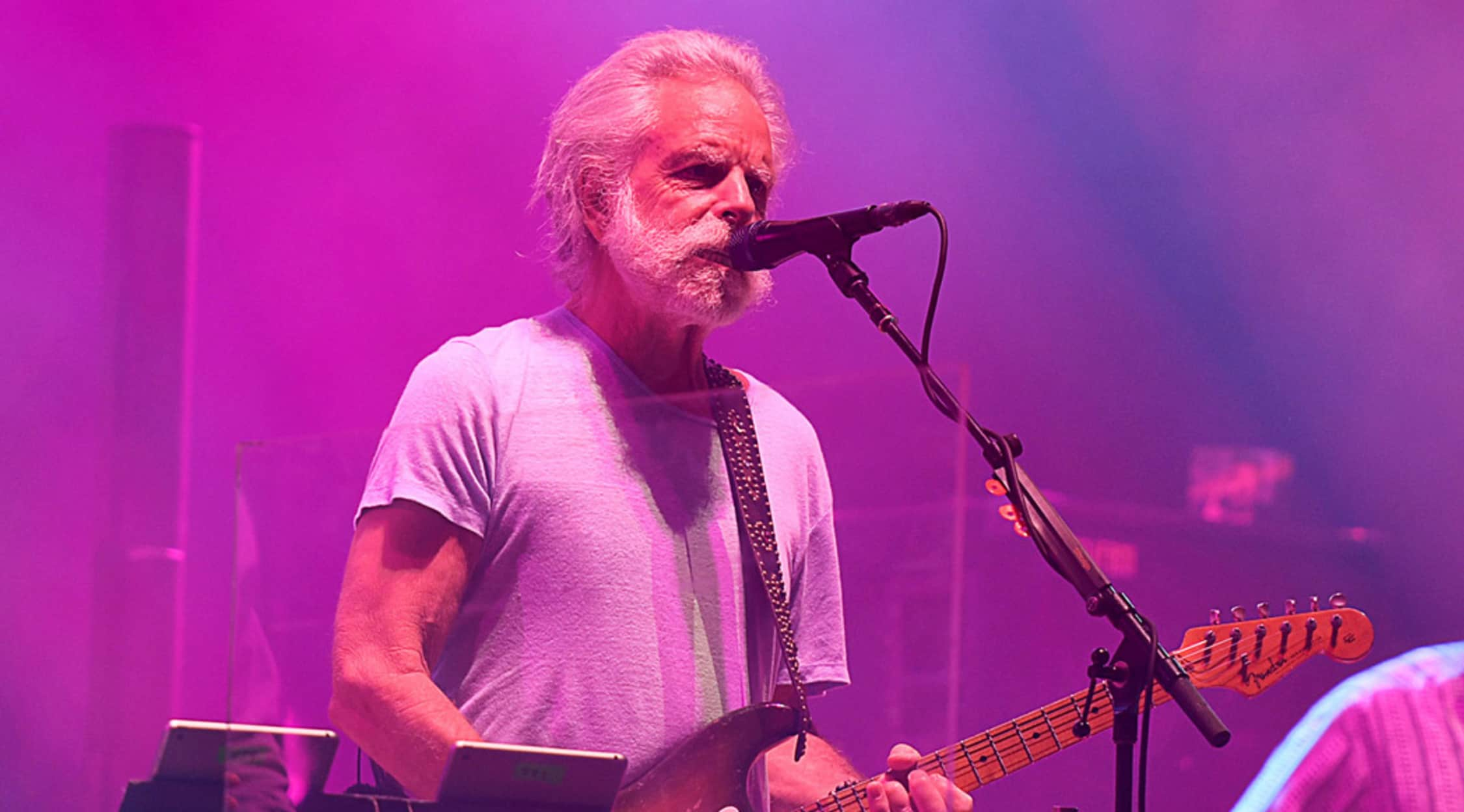 Zuma
Bob Weir Tickets
Bob Weir Tickets
Bob Weir is arguably the most prolific rhythm guitarist in the classic rock genre. Acid rock legend Jerry Garcia taught Bob Weir how to play the guitar and, thereby, created a lifelong blood brother. Bobby and Jerry had the perfect yin-yang chemistry, each cleansing the palate of fans to prepare them for the next Bobby or Jerry song. Weir's ultra-nuanced rhythm-and-blues style played a critical role in making the songs of the Grateful Dead's cult classics. Catching this rock icon today is one of those rare opportunities that you will remember for the rest of your life.
What a Long Strange Trip It's Been
On May 5, 1965, Bob Weir's band, the Warlocks, debuted at Magoo's Pizza Parlor in Menlo Park. They won a talent contest at this pizza parlor and went on to write rock and roll history by touring the country for 30 years as The Grateful Dead. The official Grateful Dead movement lasted up until the summer of 1995 when frontman Jerry Garcia died. Nevertheless, the Dead have always dealt with the loss of band members such as Ron "Pigman" McKernan, Keith Godchaux, Bret Myland and Vince Welnick by stepping up their game. Bob Weir has always drawn his own audience as the core performer in Bobby and the Midnights, Scaring the Children, Ratdog and, now, Dead and Company. His current side gig is a trio that includes his two closest friends, nicknamed the Wolf Bros., along with other featured guests that are sure to bring back memories.
Where can I buy Bob Weir tickets?
When you are looking for Bob Weir tickets, there is no better place to purchase them than at StubHub. At the world's largest ticket marketplace, you can find great competitive prices and a full selection of tickets for any major event.
Where is Bob Weir performing?
Bob Weir and the Wolf Bros. play at a wide range of venues across the country, including the Sweetwater Music Hall in Mill Valley, Calif. You can also catch Bob with the lead guitarist of Phish, Trey Anastasio, along with the Tedeschi Trucks Band at the Lockn Festival. Another show is scheduled for September at Humphrey's Concerts by the Bay in San Diego with the Wolf Bros. Finally, you can see them again in Felton, Calif., at Roaring Camp Meadows.
What favorite songs can I expect to hear?
You can expect to hear a lot of your favorite Grateful Dead classics at a Bob Weir concert, including "Jack Straw," "Weather Report Suites I-II," "Cassidy," "Lost Sailor," "Hell in a Bucket," "Throwing Stones" and "Going Down the Road Feelin' Bad." In addition to Bob Weir's repertoire of cult classics, you are sure to hear some lesser-known songs, such as "The Winners" and maybe even the riveting song "Bombs Away."
Who are the Wolf Bros.?
The Wolf Bros. are Jay Lane and Don Was, close friends of Bob Weir who have proved their professionalism and talent over and over again. Jay Lane is the drummer from his band Ratdog. Don Was jumped on board to help put together the Dead & Company productions in 2015.
When will Bob Weir tour next?
The tour dates and venues are often randomly set by Bob Weir to keep the scene fresh. His performances may be unexpected and announced at any time, and you can find an array of tickets for his performances and concerts at festivals and halls across the country.
What type of performance can you expect at a Bob Weir concert?
It is a fairly light instrumental/vocal trio. Bob Weir alternates between his electric and acoustic guitars. Don Was plays an upright string bass. It is almost a reincarnation of Ratdog without the fretless bass solos of the talented Rob Wasserman. By reducing the instrumental sound, the vocals resonate and produce quality covers of the Grateful Dead cult classics.
Back to Top