There aren't any Events on the horizon right now.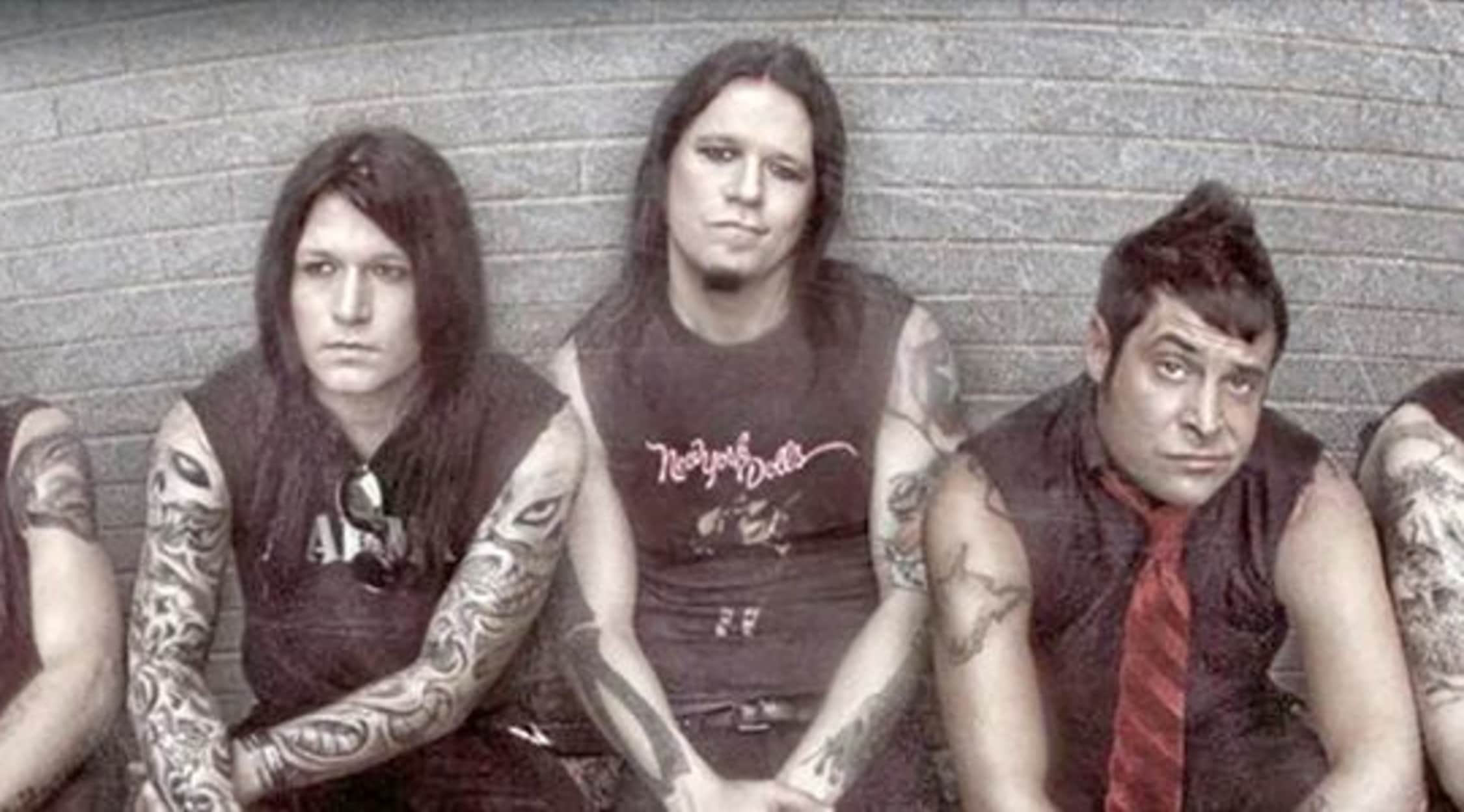 Rovi
Bobaflex Tickets
Bobaflex Concert Schedule
This American metal band has been a major figure on the global metal scene for years now, and their hit nu metal songs have earned them countless fans all over the world. Bobaflex's high energy, thrilling live rock shows have attracted metal lovers of all ages since the group formed in the late '90s, and now you just might get to see Bobaflex perform their hottest nu metal anthems live in concert! That's right—Bobaflex is gearing up for another round of shows, which means they may have a concert scheduled in your neck of the woods this year! If you love great metal music, this is one band you won't want to miss in concert, so snag your Bobaflex tickets here on StubHub today!
On March 10th, Bobaflex will be tearing up the stage at the Amos in Charlotte, North Carolina, and this is definitely one rowdy live metal show you shouldn't miss. Come join in on the excitement and mayhem at the upcoming Bobaflex show in your area—secure your tickets right here on StubHub before it's too late! And don't forget to sign up for event alerts on StubHub so that you are notified when Bobaflex schedules another show in your city. So what are you waiting for? Check out StubHub's ticket selection today!
Bobaflex Background
Bobaflex formed in 1998 in Point Pleasant, West Virginia. Right off the bat, Bobaflex began amassing metal music fans across the country, and they were just getting started. During their first several years as a band, Bobaflex performed at major music festivals like Woodshock and X-Fest, and they even shared stages with acts like Disturbed, Nickelback, and Sevendust. The more that Bobaflex performed live, the more their popularity snowballed. For years, the group booked tours independently and worked tirelessly to release their own original music, and their hard work certainly paid off. Today, Bobaflex is considered one of the most popular bands in the American metal scene, and now you just might get to see this beloved metal troupe live in concert! Whether you have seen Bobaflex in action before or just know the group because of their awesome releases, you definitely shouldn't miss out on the opportunity to see them perform their hottest tracks in concert. So when Bobaflex schedules a show near you, make sure to lock down your tickets here on StubHub as soon as possible!
The current Bobaflex lineup consists of Shaun and Marty McCoy, Jymmy Toland, Tommy Johnson, and Dave Tipple. These knockout metal musicians never fail to put on an exhilarating live show for their fans, which is why so many metal lovers are counting down the days until Bobaflex heads to a venue near them. You too could start counting down the days until an upcoming Bobaflex concert, because thanks to StubHub you cold lock down your Bobaflex concert tickets in a matter of minutes! So make sure that you and your metal-loving friends have tickets to attend this knockout nu metal concert in your area, because Bobaflex is sure to put on an awesome show you won't forget anytime soon! To secure your tickets to an upcoming Bobaflex show in your area, all you have to do is purchase your tickets on StubHub as soon as possible!
Greatest Hits
To date, Bobaflex has released six studio albums: Primitive Epic (2003), Apologize for Nothing (2005), Tales From Dirt Town (2007), Hell in My Heart (2011), Charlatan's Web (2013), and Anything That Moves (2015). Their most recent album, Anything That Moves, peaked at number 17 on the Billboard Heatseekers Albums chart. Some of the group's hottest tracks include metal favorites like "Tears Drip," "Better Than Me," "Home," "Chemical Valley," "Bad Man," "I'm Glad You're Dead," "Bury Me With My Guns On," and "Mama (Don't Take My Drugs Away)." So if you want to rock out to these infectious nu metal hits live in concert, here is your chance—act fast and purchase your Bobaflex tickets on StubHub as soon as possible! Don't wait long to grab your tickets to one of these in-demand concert events, because these highly anticipated Bobaflex shows are sure to sell out fast!
Trivia
The group decided on the name "Bobaflex" as a nod to Star Wars' famed bounty hunter, Boba Fett.
The Experience
If you love awesome metal music and want to see one of the hottest American nu metal bands live in concert, you better hurry and lock down your tickets to attend an upcoming Bobaflex show in your neck of the woods. You could have your Bobaflex tickets in a matter of minutes thanks to StubHub, where finding tickets to red-hot rock shows is a breeze. What are you waiting for? Don't waste another moment before locking down your Bobaflex concert tickets on StubHub, because this is one knockout metal show you won't want to miss!
Back to Top