We didn't find any Events nearby, but here's what's happening in other cities.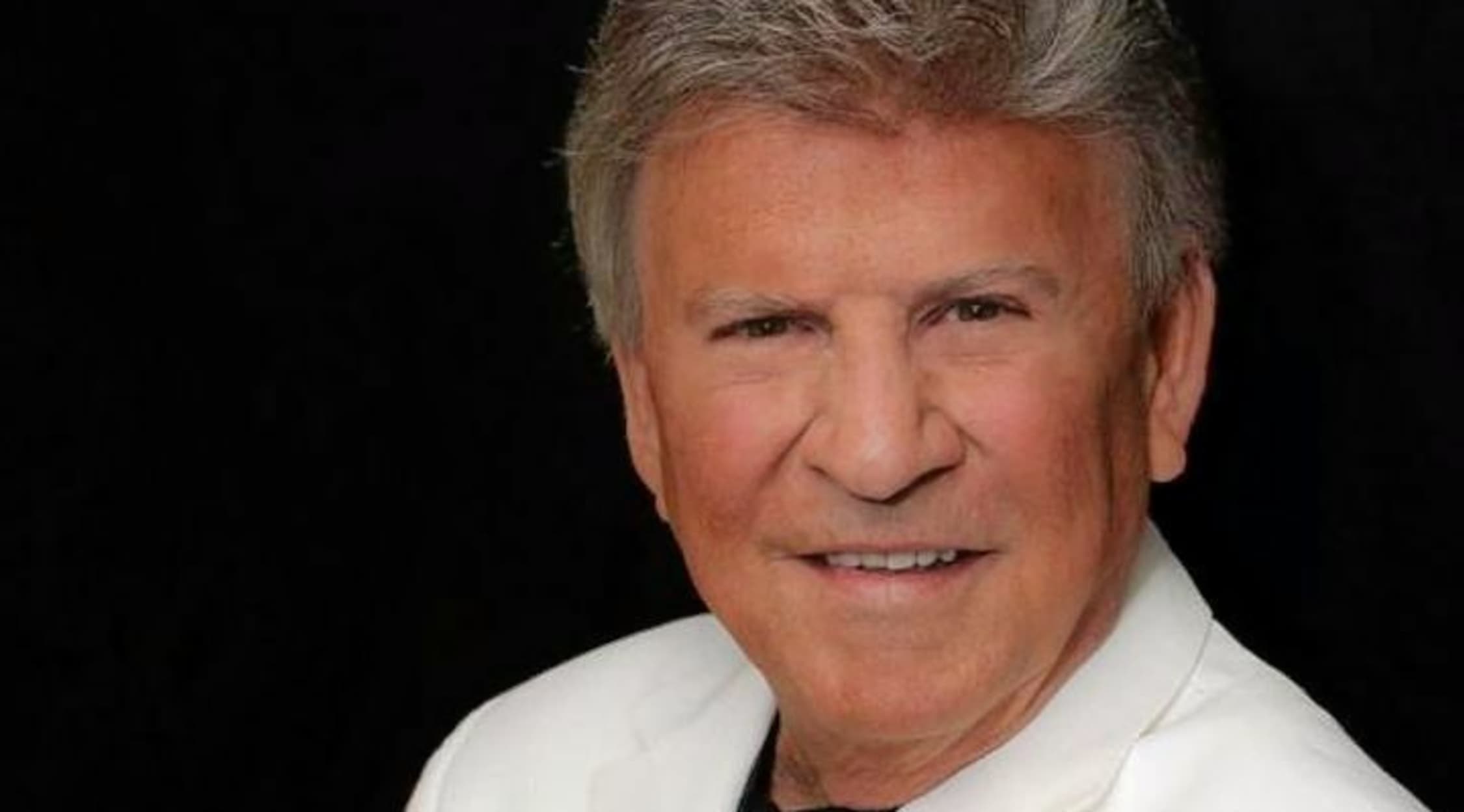 Rovi
Bobby Rydell Tickets
Bobby Rydell – The 2016 Tour
Bobby Rydell will be drawing crowds all over the United States for his 2016 tour. He will be playing in state-of-the-art venues and at bustling festivals, including the Philadelphia Clef Clef Club, the Strawberry Festival in Plant City, the Peabody Auditorium in Daytona Beach, the Westbury Music Fair, and more! Don't miss out on your chance to see one of the greatest teen idols of all time – get your tickets today!
About Bobby Rydell
One of the most in-demand concert and nightclub acts in the nation, Bobby Rydell's love of show business first manifested at the age of four. His role in Bye Bye Birdie and his singles "Volare" and "Wild One" made him a famous show business act in the '60s. Rydell used his skills as a drummer and impersonator mostly in pursuing a career in music instead of acting.
Bobby Rydell was born in Philadelphia as Robert Ridarelli. His father encouraged him to try his hand at show business. When he was four years old, Rydell would sit in front of the television and impersonate performers such as Johnny Ray, Milton Berle, and Louis Prima. He also idolized drummer Gene Krupa and started playing the drums when he was six years old. When he was seven, Rydell started performing in Philadelphia nightclubs with his father's encouragement.
In 1950, Rydell entered Paul Whiteman's amateur show, and his first-place win earned him a regular spot on the program. He stayed with Whiteman for three years, and then joined a number of local Philadelphia bands. Around this time, Bobby Ridarelli adopted the Anglicized moniker of Bobby Rydell. At the age of 16, he landed a gig as a drummer in Rocco and the Saints. (Another Philly-born musician, Frankie Avalon, was the band's trumpet player.) While in the Saints, Rydell was signed to the local label Cameo/Parkway Records. His hit single "Kissin' Time", cut in the summer of 1959, was his career breakout that made him a teen idol.
After releasing this first hit record, Rydell embarked on a solo career. His 1961 performance at the Copacabana in New York made him an instant hit. He launched his acting career in 1962 on the television program Combat! The following year, he starred in the legendary musical Bye Bye Birdie as Hugo Peabody. After making his acting debut, Rydell feverishly started playing the nightclub circuit.
With recordings like "Sway", "Wildwood Days", and "We Got Love", Rydell was a bona fide hit. Along with Fabian and Frankie Avalon, he is known as a classic Philly-born teen idol who had real musical genius in addition to his good looks.
Previous Hits
Bobby Rydell's Top Five singles are "Wild One", "Volare", "Swingin' School", and "Forget Him". His most successful album is Bobby Rydell/Chubby Checker. Two of the biggest stars on the Cameo/Parkway roster collaborated to make 1961's Bobby Rydell/Chubby Checker, a joyous, self-referential romp of celebrity vocal impressions, old pop standards, twist songs, and the singers' own hits. The latter weave into a long medley, "Your Hits and Mine", in which Rydell and Checker sing parts of each other's biggest songs. A number of tracks are basically musical skits, including "Teach Me to Twist", in which Checker gives Rydell dance instructions. A couple of Christmas numbers and a New Year's song lend a holiday flair that reflects the record's original release in the month of December. The partnership of Rydell and Checker was a commercial success, and the record became Rydell's highest chart item ever. There is definitely something to be said for a black and a white teen idol sharing the billing of an early-'60s record. They ham up their duet on "Side by Side", and the liner notes describe the pair as good friends and very nice, normal, well-adjusted teenagers. On the cover, the singers' names are cleverly intermingled so that neither has the top billing. Bobby Rydell/Chubby Checker is a statement of racial harmony in addition to a good-time teen album.
Bobby Rydell is a strong live act to this day, as evidenced by his performance in Dick Fox's Golden Boys show at the Sands Bethlehem Event Center in March of 2014. 55 years after the heyday of Philadelphia idols Fabian, Frankie Avalon, and Rydell, an almost full house flocked to see their show. The three singers performed for an hour and 45 minutes, and their set included almost three dozen songs and plenty of reminiscing (the concert opened with an 11-member band playing the tune "Memories") that included anecdotes and archival movie and TV footage on the venue's big screens. All of this seemed to resonate well with the crowd. The anecdotes were full of humor that most often rode on the passage of time and age (Avalon is 73, and Fabian and Rydell are 71). There were jokes about medical conditions and hairlines. Avalon joked that the eldest of his eight children turned 50 this year, making him older than the performer himself. Rydell said that when someone says they want to live to 100, he asks, "Why?" Medical conditions are a reality for Rydell. He performed most of his material from a stool, mentioning his 2012 kidney and liver transplants from a deceased donor in Reading and a double-bypass surgery in 2013. Fabian quipped that all of these replacements mean that Rydell is no longer "an original". Always the best singer of the three, Rydell's role was to sing. It was amazing – his vocals are still perfectly intact, strong, and high on his smashes like "Wild One", the enjoyable crowd sing-a-long "Wildwood Days", and "Forget Me" (which elicited "ahhs" of delight from the audience as he impressively manipulated and slid his voice). He mentioned that his hit "Sway" was bigger than anything of Michael Buble's, and he ended his impressive 25-minute, nine-song segment with "Volare". He nailed it.
Trivia
The high school in the musical and movie Grease, Rydell High, was named after Bobby Rydell.
The Bobby Rydell Concert Experience
Grab your friends and family, and get ready to bop and groove like it's 1960. Bobby Rydell puts on a night of entertainment and song that matches any club performer today. With more than 50 years of musical experience, flawless vocals, and dozens of amusing stories amassed over the course of his sterling career, Bobby Rydell delivers a concert that you won't soon forget. Don't miss out on your chance to see the one and only Bobby Rydell live!
Back to Top