There aren't any Events on the horizon right now.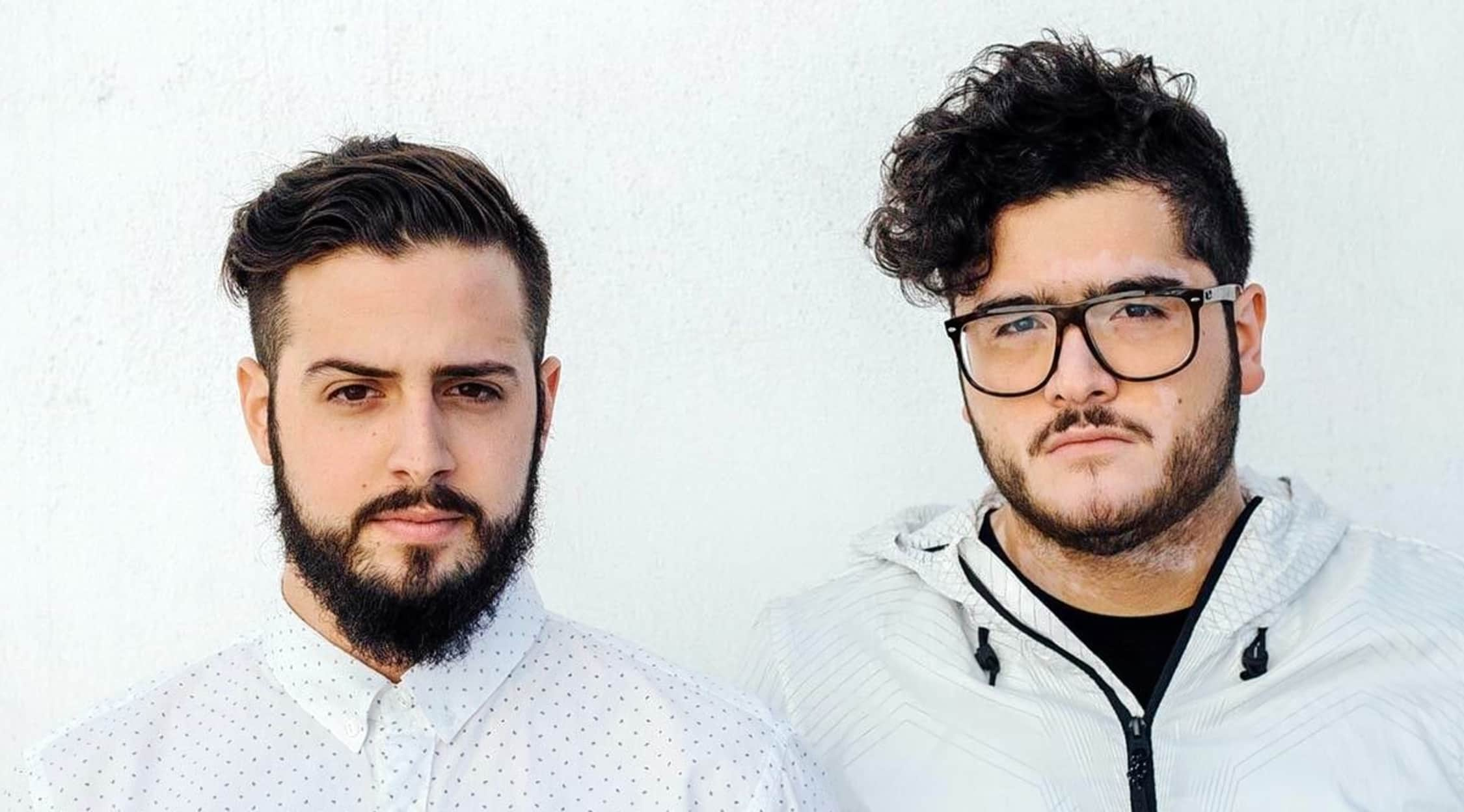 Rovi
Boombox Cartel Tickets
Boombox Cartel Tickets
Boombox Cartel creates modern EDM with a distinct hip-hop twist. True to their name, the Los Angeles-based duo creates work that's dying to come out of a boombox. Boombox Cartel is known for hits like "B2U," "Aftershock" and "Phoenix." The act has toured internationally and continues to perform frequently across the United States.
DJing with Fire
The members of Boombox Cartel went to high school in Monterrey, Mexico; they moved to Los Angeles in 2012 to begin their career. Its 2015 release "B2U" grabbed instant attention from the EDM scene. In 2017, Boombox Cartel released an EP titled Cartel that was remixed and passed around by DJs across the globe. This prompted Boombox Cartel to start touring, and the duo quickly became an international name. Boombox Cartel considers itself part of Mexico's music scene, and it continues to tour in Spanish-speaking countries. In the modern day, Boombox Cartel performs at music festivals like the Electric Daisy Carnival in Las Vegas and remixes famous artists like Desiigner.
Where can I buy Boombox Cartel tickets?
Every Boombox Cartel show is guaranteed to be a blowout. Join in the fun when you purchase Boombox Cartel tickets at StubHub.
Will Boombox Cartel be playing in a city near me?
Boombox Cartel's 2019 tour schedule includes stops in Montreal, Houston, Dallas, Portland and San Antonio. Earlier in the year, the duo visited Chicago and Atlantic City. Boombox Cartel's tour dates in 2020 have not yet been released, but it's almost guaranteed that it will be performing near its home base in Los Angeles.
Who are the members of Boombox Cartel?
Boombox Cartel is an electronica and production duo. Americo Garcia is the main DJ for the act and is present at all performances. His writing partner, Jorge Medina, is instrumental to Boombox Cartel's style and sound. The two met in high school in Monterrey, Mexico, and they attended college together at McNally Smith College of Music.
How often does Boombox Cartel perform?
Boombox Cartel performs extremely regularly. In previous years, fans have been able to catch shows by this DJ act at least once a week, although the venues have varied wildly. The 2019 shows have included locations like Gilt Nightclub in Florida, Marquee Nightclub and Dayclub in Las Vegas and Temple Denver in Colorado. The duo also makes at least one yearly trip to Mexico to support the country's growing EDM scene. Boombox Cartel is slowing down as 2019 nears its close, and fans eagerly await news of what's coming next.
What does Boombox Cartel's music sound like?
Boombox Cartel creates fast-paced trap EDM with high-quality samples and a unique bass style. Distinct hip-hop elements are audible in many of the tracks. Its music is energetic and extremely dance-worthy; it often features vocals from popular artists and gorgeous custom synths. EDM music is known for steadily increasing intensity, but Boombox Cartel somehow always manages to add another layer before the bass drops.
What can I expect from a Boombox Cartel concert?
Boombox Cartel concerts are intense, loud and crowded. Almost all of the Cartel's performances feature a bright light show that nearly obscures the stage; this allows the audience to let go and completely focus on the music. Setlists vary wildly between shows, but fans can always expect to hear something energetic and amazing. A Boombox Cartel show tends to last between one and a half to two hours.
What are some of Boombox Cartel's most popular tracks?
In a 2017 Reddit AMA, Boombox Cartel suggested that new fans listen to "B2U", "Dancing with Fire", "Aftershock" and "Supernatural." Other popular tracks include "Phoenix" from 2018 and "Drip," a 2019 track that featured popular rapper Desiigner.
Back to Top