There aren't any Events on the horizon right now.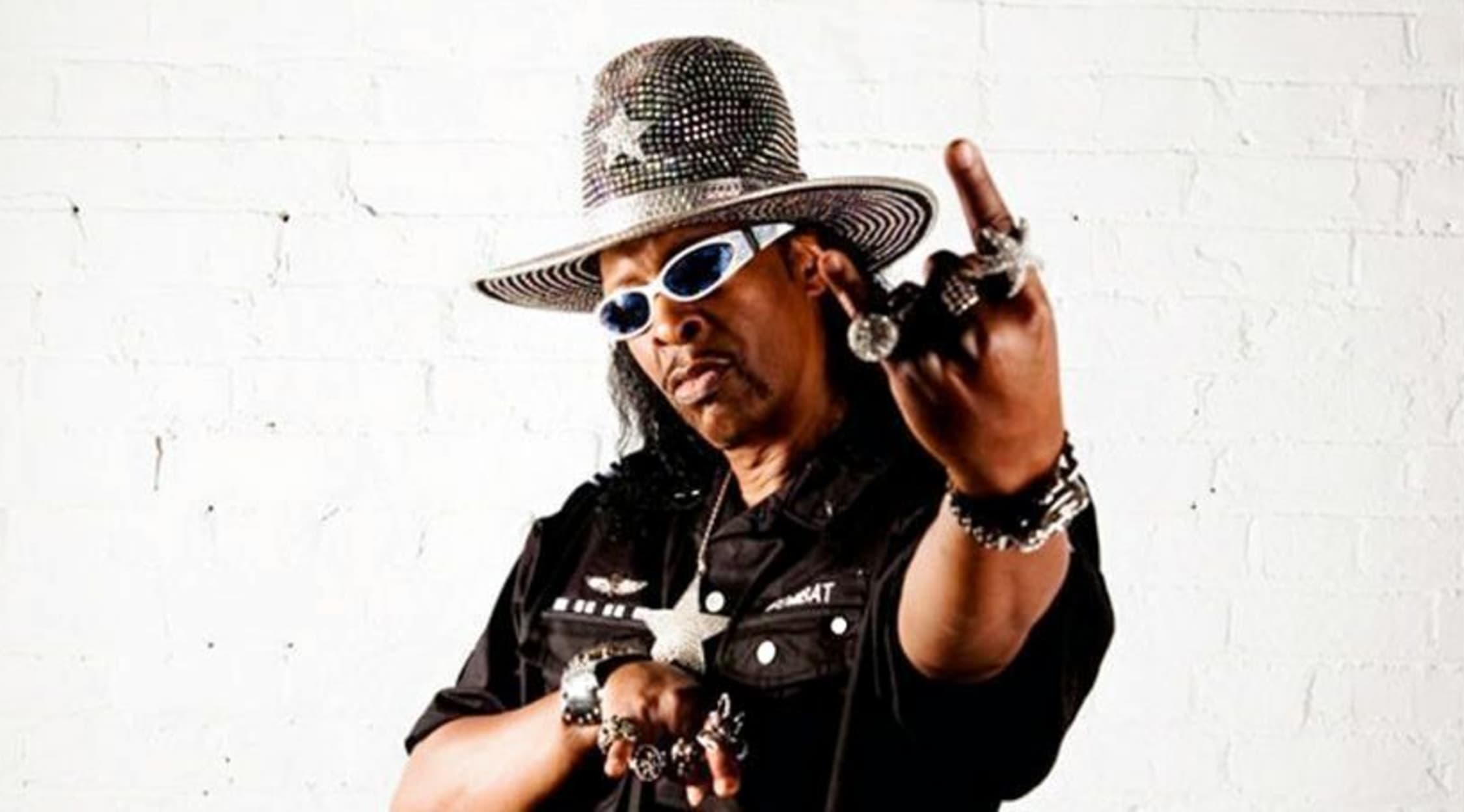 Rovi
Bootsy Collins Tickets
Bootsy Collins Concert Schedule
Bootsy Collins, the seminal great granddaddy of funky bass lines, is heading out for a handful of very special shows that will be played in the United States of America. Bootsy Collins' high energy tours are somewhat limited and sporadic – don't miss your chance to see this legendary funk musician live and in the flesh. Don't see the inimitable Bootsy Collins coming to perform in your area? Have no fear! You can keep checking back with StubHub in order to stay up to date on all of Bootsy Collins' hot new tour dates and concert ticket information.
About Bootsy Collins
One of the greatest R&B and funk bassists of all time, Bootsy Collins is not only an incredible musician but an absolute character. Collins hails from the city of Detroit in Michigan. His first musical effort would the The Pacesetters, founded in the 'sixties, that would include sideman George Clinton, who is now regarded as a seminal P-Funk and electro-funk musician with a huge influence on hip-hop, and Phillipe Wynne as a vocalist who would later achieve fame as a member of Spinners. Collins would establish a lifelong musical and personal relationship with Clinton. From 1969 to 1971, Collins and his friends would be members of James Brown's backing band, the JB's.
Collins would prove himself to be a creative, humorous, and inspired member of the JB's, and his clever riffs and progressions would be instrumental to the distinctive flair of classic releases such as "Get Up I Feel Like Being A Sex Machine". After leaving the JB's, Collins' group would continue performing as the House Guests. Collins would soon join up with Clinton's empire of Parliament/Funkadelic in 1971. With Clinton and Jerome Bailey, he would co-write "Tear the Roof Off the Sucker". Clinton would be so impressed with this effort that he would encourage Collins to make his own group. Thus, Bootsy's Rubber Band would be established in 1976 and would include Richard Griffiths, Rick Gardner, Gary Cooper, Joel Johnson, Maceo Parker, Fred Wesley, and Bootsy's brother Phelps "Catfish" Collins.
The Rubber Band's debut Stretchin' Out in Bootsy's Rubber Band would come out in 1976 and Ahh… The Name is Bootsy, Baby! the following year. Many of the artists on these stunning albums would be virtually unknown at the time but are now regarded as P-Funk legends. Stretchin' Out starts out jiggy and becomes incrementally more seductive, and Ahh… would show no signs of a sophomore slump. Both albums would be hugely successful. Both albums would contain as many outrageous lyrics and as much bizarre, clever humor and unique turns of phrase as anything released by Clinton in his prime.
In the 'eighties, Collins would continue his work with The Rubber Band as well as embarking on a solo career. He would undertake a number of side projects, including a collaboration in 1984 with Talking Heads member Jerry Harrison while using the moniker Bonzo Goes to Washington. The collaboration would result in a jittery rhythm track laid over with President Ronald Reagan's declaration of nuclear war against the U.S.S.R. entitled "5 Minutes (C-C-C-Club Mix)". In 1988, Collins would come out with What's Bootsy Doin'? The following year, he would collaborate with Malcolm McLaren as a member of the Bootzilla Orchestra on Waltz Dancing. In 1990, he would join Deee-Lite, a trio of dance music makers, as the featured bassist and guitarist. Collins would be signed to the label 4th and Broadway, and he would tour with Fred Wesley and Maceo Parker across the pond in England.
In 1994, Collins' band would reincarnate as Bootsy's New Rubber Band and release Blasters of the Universe, an album which would take back P-Funk from Red Hot Chili Peppers. Four years later, Fresh Outta 'P' University would follow. As the new millennium opened, Collins would release a number of re-issued recordings and would spend a lot of time on the live circuit.
Previous Hits
Bootsy Collins would be a hit from the release of his debut album, Stretchin' Out in Bootsy's Rubber Band. Both Stretchin' Out and his sophomore Ahh… The Name is Bootsy, Baby! would go gold and land in the pop charts in the Top 20. In 1978, Bootsy! Player of the Year would be a number one R&B album. The single "Bootzilla" would top the R&B chart, and "The Pinocchio Theory" would land in the Top Ten.
Trivia
In 2006, Bootsy Collins would actually put out a Christmas album entitled Christmas Is 4 Ever on the Shout Records label.
The Bootsy Collins Concert Experience
Prepare yourself for an experience of delightfully eccentric funky bass music like you have heard never before. With more than forty years of freaky and unparalleled performing experience, Bootsy Collins is one of the most talented, charismatic, and unique performers in the music industry. Whether Collins is bringing it back with some of his greatest hits from the last forty years or showing off some incredible new improvisations, a Bootsy Collins show will never disappoint. So don't wait – grab your fellow funk fans and start planning your Bootsy Collins concert experience today!
Back to Top