We didn't find anything nearby, but here's what's happening in other cities.
There aren't any events on the horizon right now.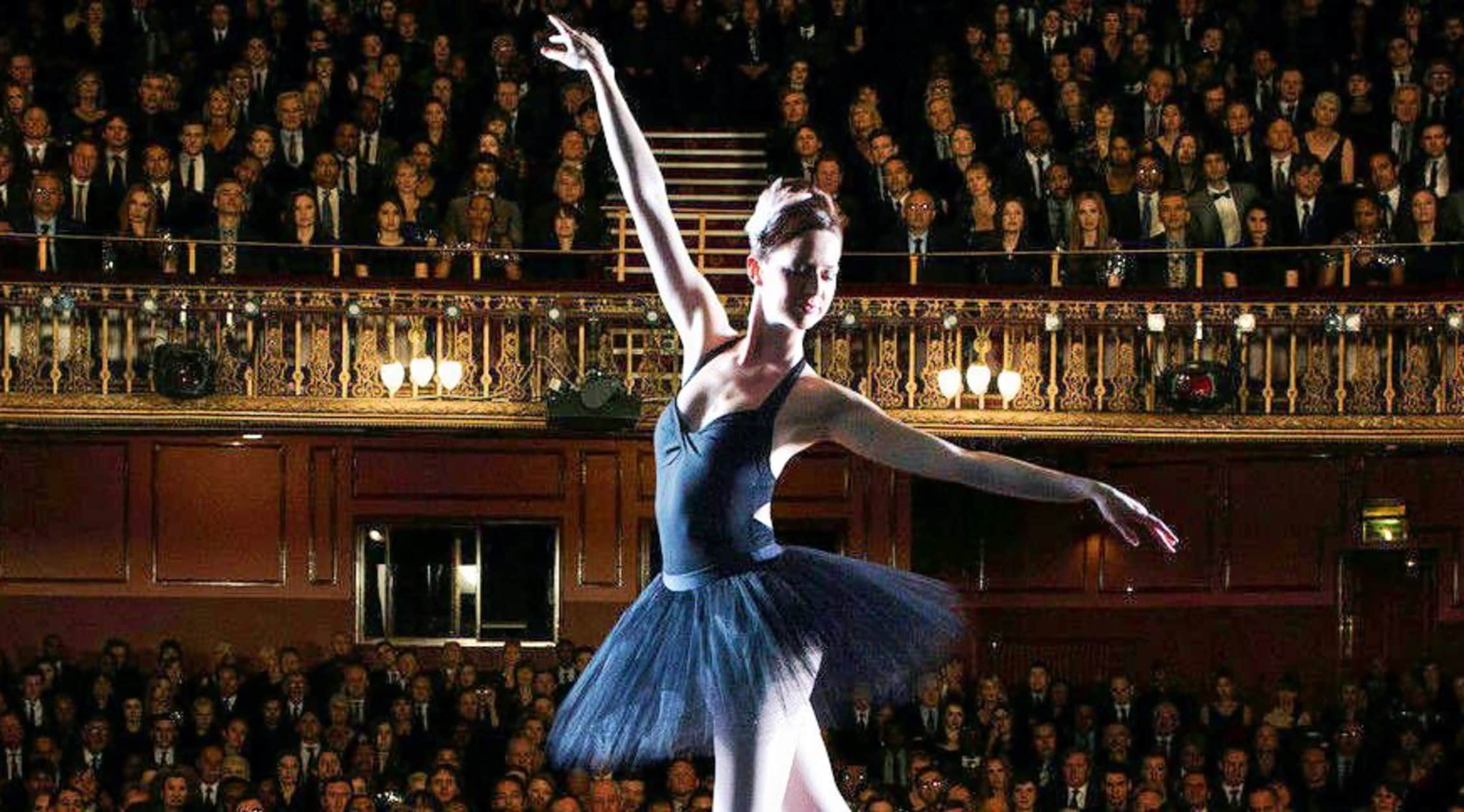 Alamy
Boston Ballet Tickets
Boston Ballet Plot
As the hotbed of the American Revolution, Boston has long held a special role in America. Colonized by the pilgrims and temporarily occupied by the British as the battle for American independence raged on, Boston is uniquely representative of American culture from it's earliest origins, with market places established like Fanueil Hall to rival those in London. But while Boston's origins as part of the founding of our country are important, the city has gone on to become a bastion of knowledge and culture, with many universities and theaters for residents to enjoy. Responsible for spurring on a large movement in the city towards focusing on the arts is a group that's still performing on the stage today that you'll have the chance to see provided you get your tickets early! If you're interested in taking in a little culture this weekend, take a look at heading out to hear from the Boston Ballet when they come to a stage next near you! While many performing dance companies choose one specific type of shwo that they'll hone to perform, the Boston Ballet is well-versed in classical, neo-classical and contemporary works and styles, bringing their talents around the world and learning from other companies in the process. The Boston Ballet is even committed to bringing the arts into local communities, offering public school students and families a discount on select performances through their Ballet in the Balcony series, giving everyone the chance to explore the culture and art that the world of dance has to offer. So come and see some of the most exciting displays of human movement that you've ever had the chance to see by purchasing your tickets through StubHub today!
Boston Ballet Schedule
While your friends may be a little more used to getting tickets to head out to the big game, if you're looking to switch things up this weekend and find an event that'll be just as riveting, come and see the professionals of the the Boston Ballet perform at the Boston Opera House in beautiful Boston, Massachusetts! Carrying on the tradition of great dance in this country, the Boston Ballet has become an international sensation in the dance world, with their performances being held in countries as far away as Italy. Due to this, their popularity remains as high as ever, so if you're interested in being able to see why so many people have praise for the Boston Ballet, you're going to need to make sure you secure your tickets in advance of this event! Wait too long and you'll only find out that you're not the only one thinking of heading to see this show, so make sure that you're prepared with your tickets in hand by getting yours through StubHub while you can still find them!
Boston Ballet Cast
The Principal Dancers in the Boston Ballet are some of the finest talents performing in the United States today, including such artists as Paulo Arrais, Dusty Button, Lia Cirio, Kathleen Breen Combes, Petra Conti, Erica Cornejo, Ashley Ellis, Lasha Khozashvili, Misa Kuranaga, John Lam, Eris Nezha! Joining them on the stage soloists like Isaac Akiba, Maria Baranova, Rachele Buriassi, Ji Young Chae, Anaïs Chalendard, Federico Fresi, Seo Hye Han, Rie Ichikawa, Dalay Parrondo, Bradley Schlagheck, Sabi Varga, Patrick Yocum, Maria Alvarez, Dawn Atkins, Jillian Barrell, Hannah Bettes, Ekaterine Chubinidze, Rachel Cossar, Caralin Curcio, Boyko Dossev, Shelby Elsbree, Emily Entingh, Katasi Masembe, Brett Fukuda, Andres Garcia, Corina Gill, Albert Gordon, and more! Come and see the many moves that these performers have been training to nail by checking StubHub regularly in between your own dance sessions! Stretch, log on, and get your tickets so that you can head out to see an amazing dance performance by the Boston Ballet!
Boston Ballet Author
Do you practice your pirouettes in the mirror every day before work? Is there something about a great beat that keeps your hips moving outside of your control? Well if these sound like similar experiences for you, it sounds like you're a huge fan of the dance world. That's important in today's age when so many people are connecting through glowing screens rather than in person, and there's no better unifier than the act of dance among humans, as it's been for thousands of years. If you've been hoping to get out of the house this weekend to see a popular dance show that'll have you walking out of the theater with new moves to test out on your own, take a look at seeing a professional dance troupe like the Boston Ballet when they come to perform next near you! Founders E. Virginia Williams and Sydney Leonard worked hard to create an establishment in Boston that could bring the city to be internationally recognized for their efforts, and thankfully these two succeeded! Seeking to improve the company to get them prepared to perform more difficult works than in the past like those created by ballet virtuoso George Balanchine, Williams and Leonard dedicated their time and effort to establish this company which is still celebrated today. The current artistic director, Mikko Nissinen, started in 2001 and he continues to bring quality productions to the stage with the Boston Ballet. Come get in on all of the fun by getting your tickets to attend this show through StubHub today!
Boston Ballet Trivia
Q: When were Bostonians first treated to a musical performance by the newly-formed Boston Ballet?
A: The celebrated institution known as the Boston Ballet first formed in 1963.
Q: What was one of the Boston Ballet's earliest, most prominent international performances?
A: The Boston Ballet's first international performance was held at the Nervi Festival in Italy.
Back to Top
Epic events and incredible deals straight to your inbox.