We didn't find anything nearby, but here's what's happening in other cities.
4 events in all locations
-

Napa Valley Expo Center, Napa, CA, US
Only 4 tickets left at lowest price
BottleRock Napa Valley venues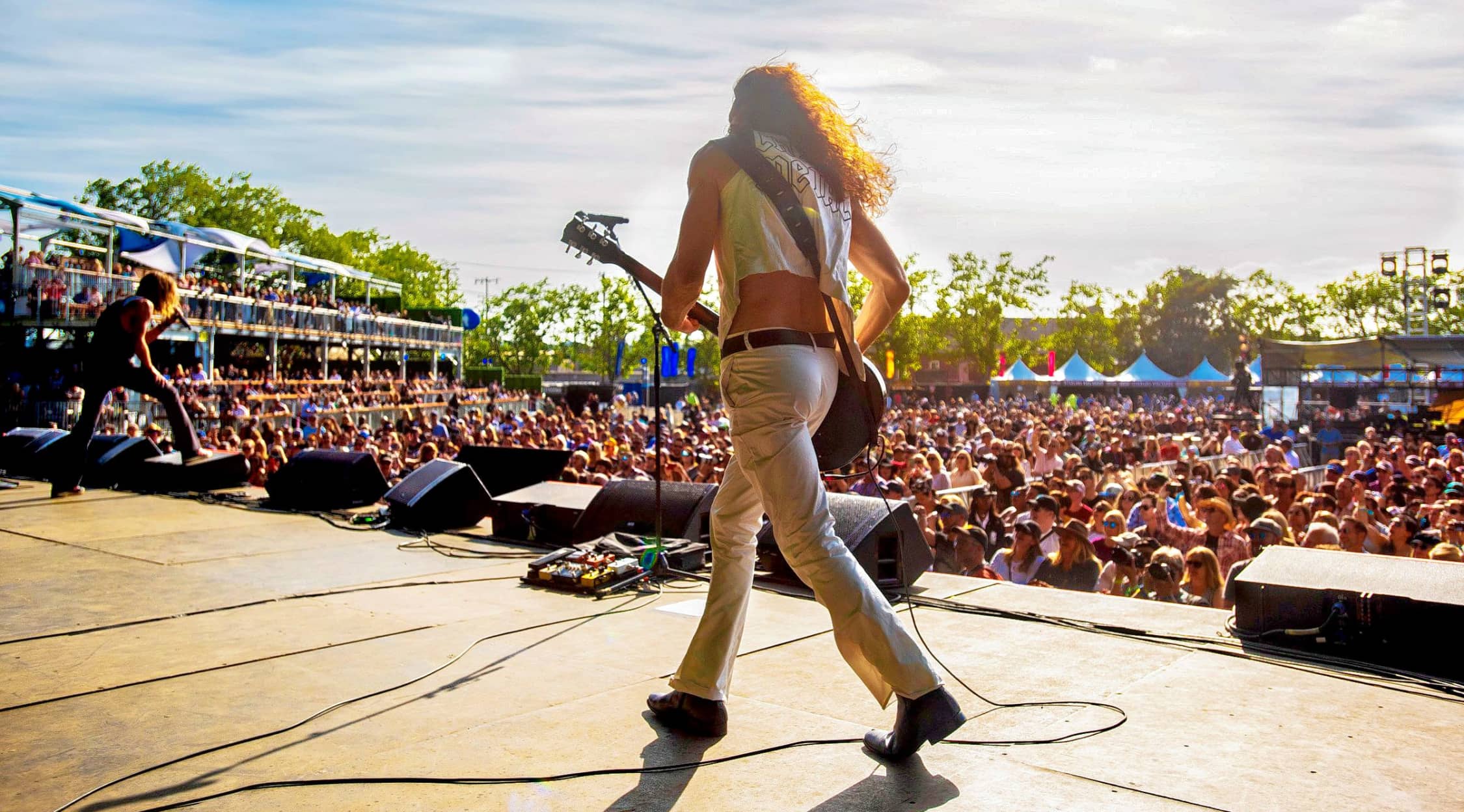 Zuma
BottleRock Napa Valley Tickets
BottleRock Napa Valley Tickets
Started in 2013, BottleRock Napa Valley was the first music festival in Napa, Calif.'s renowned wine country. Since its inception, this festival has garnered attention from the world over with big-name musicians and bands such as OutKast, Weezer, Maroon 5 and Bruno Mars performing for crowds of enthusiastic fans. Along with its large lineup of musical performances, BottleRock Napa Valley gets in touch with its heritage by offering both regional and imported wines to festival-goers. Over three days in May, this music festival at the Napa Valley Expo boasts three stages that feature top-name talent for a weekend fans can never forget.
The First of its Kind in Napa Valley
BottleRock Napa Valley was initially organized by Willpower Entertainment in 2013 to compete with the very successful Coachella Music Festival. Locals in Napa were skeptical that their town, known for decades as the premiere source of wine in California, would attract the predominantly young crowds that typically flocked to other, already well-established music festivals. The goal for the first festival was to attract about 35,000 attendees, considerably fewer than the larger festivals. Initially described by co-founder Gabe Meyers as a "connoisseur's rock festival for people with a palate," BottleRock Napa Valley's first lineup featured bands such as Train, The Black Keys, The Flaming Lips and The Shins. The festival was aimed at the younger millennial crowd as well as those who grew up in the 1960s, 70s and 80s. Aside from just featuring concerts for well-known bands, BottleRock Napa Valley aimed to also serve world-class wine and cuisine that set it apart from similar festivals. The first festival was an unmitigated success, and in 2014 onward, under new management, BottleRock Napa Valley became an annual festival. The event has grown considerably since then, becoming a staple go-to event among festival fans. Since its start, BottleRock Napa Valley has featured various genres, bands and musicians, with classic bands like Earth, Wind & Fire sharing the marquee with new and upcoming performers like Phantogram.
Who's on the BottleRock lineup for 2020?
Some of the biggest names in music will perform at BottleRock in 2020. The lineup consits of such performers as Red Hot Chili Peppers, Dave Matthes Band, Stevie Nicks, Miley Cyrus, Khalid, Anderson Paak., Zedd, Empire of the Sun, Local Natives, The Avett Brothers, and more! Check StubHub for ticket prices and grab your ticket today.
Where can I buy BottleRock Napa Valley tickets?
Tickets for the next BottleRock Napa Valley festival are available for purchase at StubHub, the world's largest ticket marketplace.
What are the food options like at BottleRock Napa Valley?
Aside from featuring world-renowned music performances, BottleRock Napa Valley is known for featuring high-end food, wine and beer from some of the best restaurants, wineries, breweries and chefs in Napa and the surrounding areas. Attendees to this festival can expect to enjoy world-class burgers, pizza and fine dining from restaurants such as Morimoto, La Toque and Cole's Chop House. Some of the most famous of Napa's wineries, such as Chappellett Wineries and JaM Cellars, have a large presence at the festival. Beer lovers can also enjoy drinks from craft breweries such as the Berryessa Brewing Co., Ballast Point Brewing Co. and Lagunitas Brewing Co.
When is BottleRock Napa Valley festival?
This music festival takes place every year over the Memorial Day weekend holiday. The 2020 BottleRock Napa Valley festival will occur May 22-24. However, both pre- and after-parties are quite common in Napa during festival times, and guests can find plenty of performers and related events around town during longer stays.
Back to Top