We didn't find anything nearby, but here's what's happening in other cities.
-

L`Étoile Banque Nationale, Brossard, QC, CA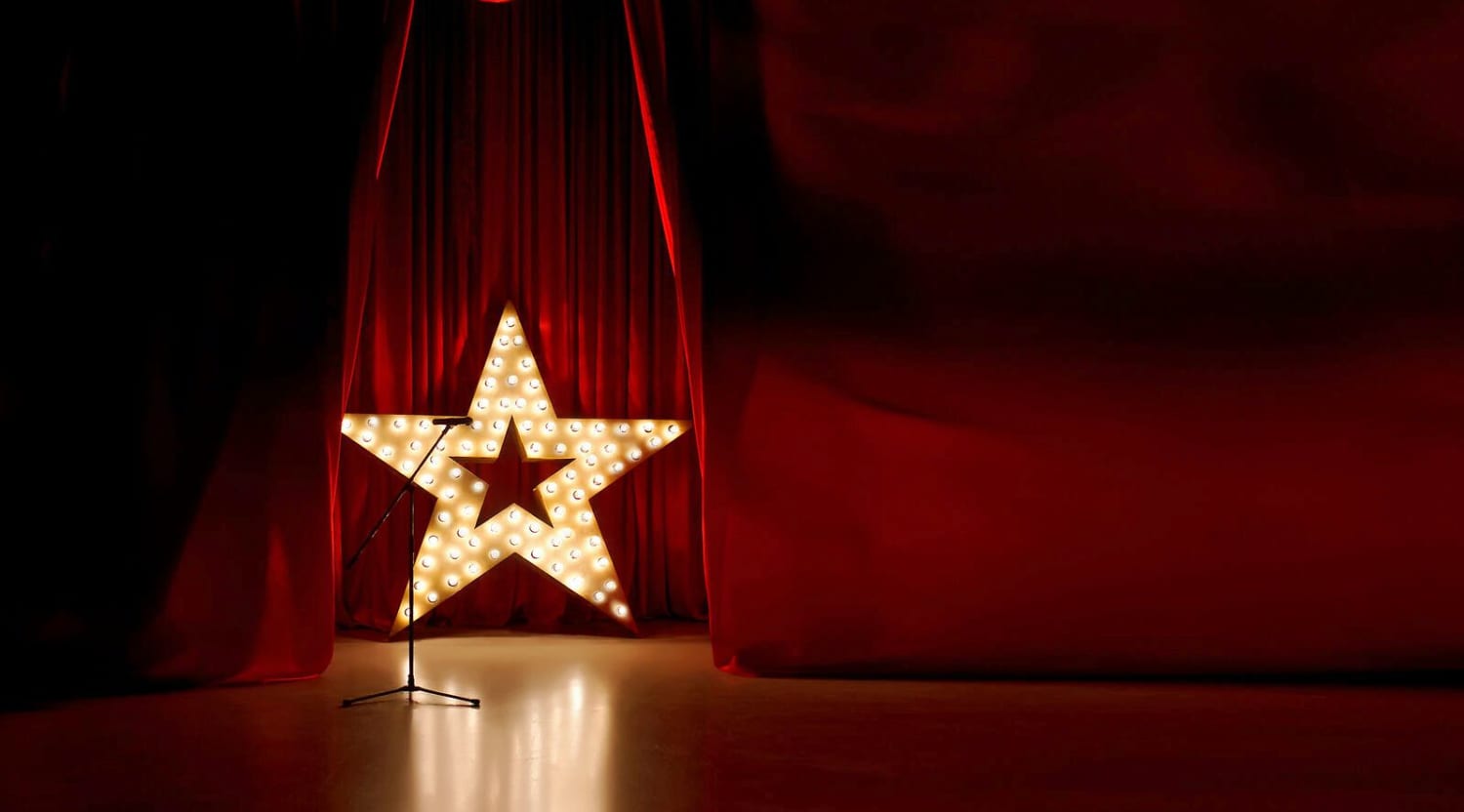 Adobe Stock
Boucar Diouf Tickets
It's time to get laughing—Boucar Diouf is on tour
His humour encapsulates a wide range of topics and he's known to fuse serious topics with his undeniable charm and incredible wit. It's time for a night of laughter with true stories, the funniest anecdotes, and more—and it's all yours to enjoy with tickets for Boucar Diouf from StubHub. Be led into an African childhood, then swept over to Canada, and learn about the difficulties that come along with being an immigrant.
Biologist, teacher, scientist, and more—a comedian with many talents
Diouf didn't only enjoy a blessed career as a comedian, but also as a teacher, philosopher, writer, scientist, and much more. His thirst for knowledge kicked in when he was still a child in Senegal, working on the farm of his father. The surrounding flora and fauna fascinated the young Diouf and he developed an interest in biology, which also led him to obtaining a master's degree in plant biology. One master's degree would most likely be enough for most people, but Diouf's thirst and curiosity couldn't be quenched. Marine biology and oceanography were among his next interests when he received a scholarship in Quebec and moved to the Canadian city. The wealth of experience he's obtained over the years from studying, teaching, and observing gives the perfect soil for an anecdote-packed evening, told with fantastic humour and philosophical musings. His early comedic success came when he was a teacher. He had a real knack for presenting science in a fun and engaging way, and his students enjoyed his lectures so much that they encouraged him to partake in a comedy contest. Of course Diouf didn't shy away from such a fun challenge and was soon a comedian in the making. The Grand Rire de Quebec festival honoured his work with a Best Breakthrough of the Year award in 2005 and his fan base grew and grew. Today, he is a household name and amazes people with the large pool of stories to tell. To hear them first-hand, buy tickets for Boucar Diouf now on StubHub, or sell tickets if you cannot go after all.
Awards and a career as a writer
His award of 2005 didn't have to stand alone on his shelf, as the comedian has been honoured with various awards since his career on stage started. He also received a Charles Biddle Award for his work in immigration, as well as a Knight of the National Order of Quebec title. His sharing on immigration matters has worked immensely towards inclusion and embracing diversity; if you love a political agenda wrapped in a sheet of humour, you should get your tickets for Boucar Diouf now. If one night of laughter isn't enough for you, why not get some tickets for comedians like Dany Boon, Florence Foresti, and Jamel Debbouze.
Back to Top
Epic events and incredible deals straight to your inbox.