We didn't find any Events nearby, but here's what's happening in other cities.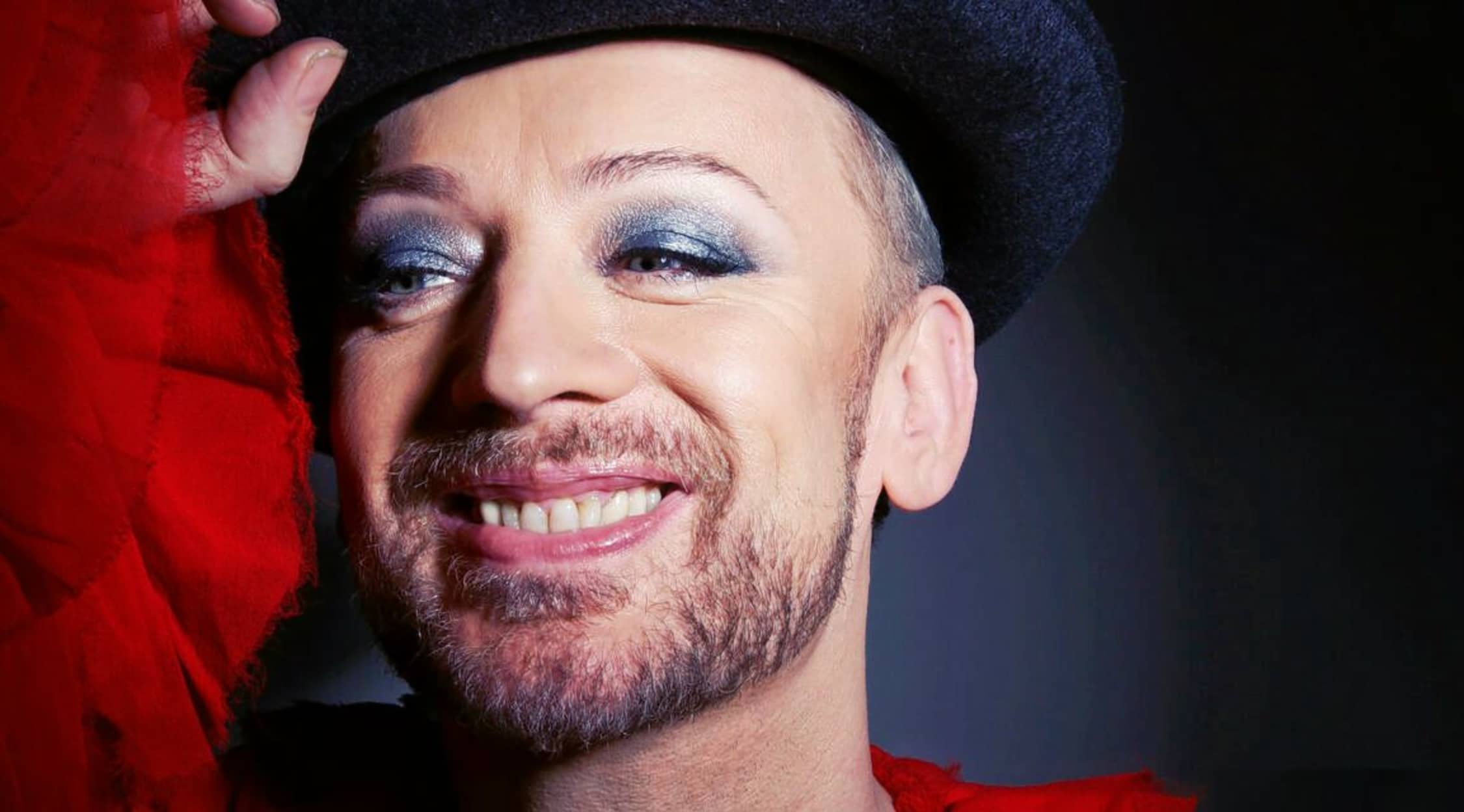 Rovi
Boy George Tickets
Boy George Tickets
Although he was born George Alan O'Dowd, he is better known to his fans today as Boy George. This soulful singer became one of the main voices of the New Romantic movement in the 1980s as the lead vocalist of the band Culture Club. Songs like "Karma Chameleon" made Boy George a household name and garnered Culture Club numerous awards and nominations from the Billboard Music Awards, the Brit Awards, the Grammy Awards and the Rock and Roll Hall of Fame. Boy George also made a name for himself as a solo artist with songs like "The Crying Game."
The Twin
Ever the musical experimenter, Boy George dabbled in electronica in the 2000s under the stage name The Twin. He released seven singles and promo items such as a 13-track record called Yum Yum. The music he created as The Twin is edgier than some of Boy George's other works. Eventually, the 13 tracks were released in digital formats on sites such as iTunes.
Where can I buy Boy George tickets?
Boy George fans can find tickets at StubHub. This online ticket marketplace is the largest in the world and provides music fans with a safe and secure way to purchase tickets with the FanProtect guarantee.
What is Boy George's biggest hit?
"Karma Chameleon" from Culture Club's album Colour by Numbers takes the honor of being his biggest hit. It peaked at No. 1 in both the US and the UK. Eventually, it became the No. 1 song in 30 countries and went on to sell 7 million units worldwide. Working as a solo artist, Boy George's "The Crying Game" went all the way up to No. 15 on the music charts and can be considered his biggest solo hit.
What is a Boy George concert like?
Boy George is known for having a cheeky sense of humor, which he sprinkles in between singing hits like "Do You Really Want to Hurt Me?" "Miss Me Blind" and "Karma Chameleon." He and Culture Club bandmates sing a mixture of old and new material, and Boy George's cover of "Everything I Own" isn't to be missed.
How is Boy George's music categorized?
Boy George is part of the New Romantic/New Wave scene. Music fans also call his version of music blue-eyed soul, a musical style that gives a nod to reggae as well as rhythm and blues. Boy George also falls into the glam rock set, which includes artists like Iggy Pop and David Bowie.
What records has Boy George released as a solo artist?
Boy George has cut 10 records in all as a solo artist. These are 1987's Sold, 1988's Tense Nervous Headache, 1989's Boyfriend, 1991's The Martyr Mantras, 1995's Cheapness and Beauty and 1999's The Unrecoupable One Man Bandit. In the 2000s, he released U Can Never B2 Straight in 2002, Yum Yum in 2004, Ordinary Alien in 2010 and This is What I Do in 2013.
What albums did Boy George release with Culture Club?
The first album that Boy George cut with Culture Club, Kissing to Be Clever, came out in 1982. Subsequently, he went on to sing the lead on the album Colour by Numbers in 1983, Waking Up With the House on Fire in 1984, From Luxury to Heartache in 1986, Don't Mind If I Do in 1999 and Life in 2018.
What other interesting and notable work has Boy George done?
Boy George wrote a musical called Taboo that was set in the London nightclub of the same name. The story followed Boy George and performance artist Leigh Bowery and included a number of songs written for the play. Rosie O'Donnell produced the show for Broadway, and Boy George received a Tony nomination for the musical score.
What artists are similar to Boy George?
Boy George fans may like Duran Duran and Madonna.
Back to Top