We didn't find any Events nearby, but here's what's happening in other cities.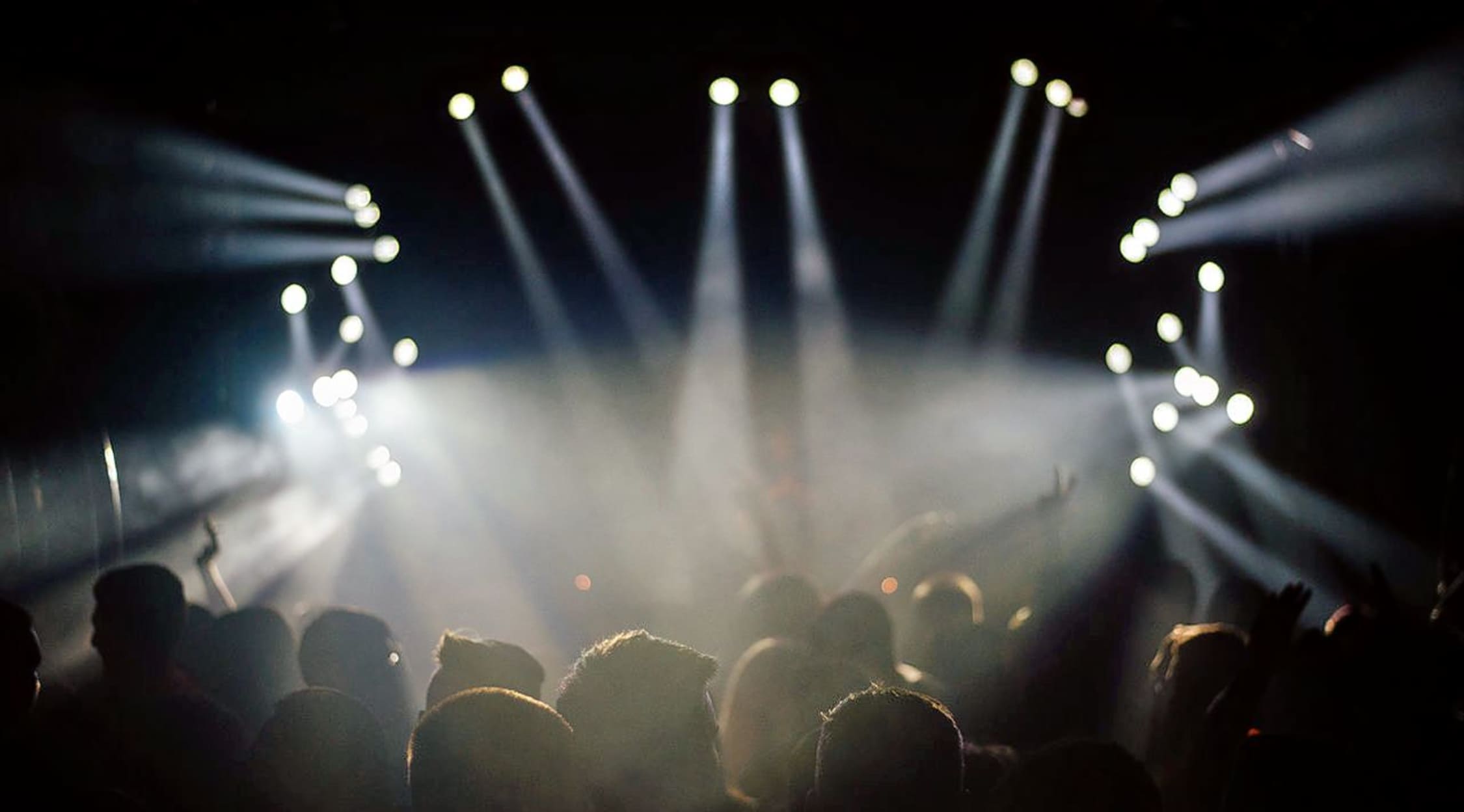 Stocksy
Break Science Tickets
Break Science Concert Schedule
These days, it seems like there is a new aspiring electronic artist every day, yet there are few electronic groups more promising and exciting than Break Science. This up-and-coming electronic duo is already making a huge splash amongst electronic dance music fans, and their popularity just continues to grow with each passing day. It makes sense that this talented duo is quickly becoming a major name in EDM, as they have either worked or toured with major artists like Wu Tang Clan, Talib Kweli, The Fugees, and John Scofield. Their awesome beats and infectious hooks will have you addicted immediately, so why waste another minute? Check out this super cool and fresh new electronic duo in concert when they stop at a music venue near you!
Break Science has a few exciting shows lined up in the upcoming months. On November 5th, Break Science will perform their mind-blowing set at Soundstage in Baltimore, and on November 13th, they will be stepping out on stage at The Orpheum in Tampa. If that weren't enough to excite the EDM fans out there, Break Science will also be performing at the annual Sea of Dreams music festival in San Francisco to celebrate New Year's Eve! There's no doubt that Break Science is ready to bring some awesome tunes to stages all over the country, and you could get in on the action by relying on StubHub! Thanks to StubHub, you can score tickets to the hottest music events of the year, but don't wait too long, as these tickets are sure to sell out quickly!
Break Science Background
Hailing from Brooklyn, this electronic duo consists of Adam Deitch and Borahm Lee, both of whom have extensive experience in the music industry. Combined, these two DJs and producers have over 30 years of experience creating hit tunes and putting on knockout live shows, but when they are together, the results are even more astounding. As a duo, Deitch and Lee can't be stopped, and they have quickly put Break Science on the musical map in just a few short years. Break Science isn't just another run-of-the-mill electronic group cranking out monotonous tunes and beats; instead, they are one of the most refreshing and captivating groups out there, and you definitely want to catch them in action when you have the chance!
Because Deitch and Lee have such unique and creative musical perspectives, their electronic music isn't one-dimensional. Deitch describes their sound as "layered with different frequencies and sonic textures," and the duo infuses numerous types of electronic music into their own sound. Although Break Science has yet to explode onto the music scene, they have garnered a huge and captive following in the electronic music world, and no matter where they perform, they constantly amaze and enthrall their audiences. There is no denying the fact that Break Science knows exactly how to churn out some catchy and mesmerizing electronic tunes, but seeing them perform their livetronica tunes in concert really takes their music to another level!
So make sure that you and your friends are in the audience to witness Break Science put on yet another fantastic show, because they are sure to become one of the biggest names in EDM in just a few short years. To secure your spot in the audience at a Break Science show, all you have to do is head to StubHub today!
Biggest Hits
Break Science has released numerous hit electronic tunes throughout their career, which has really only just begun. Their debut album, Seven Bridges, was released in 2013, and it contained some major electronic favorites, such as "Brain Reaction", "Breath of Space", "Way I Feel", and "Chronovisor". As soon as you listen to a bit of Break Science's music, you can definitely see why they are known as one of the biggest up-and-coming groups in electronic music. Their style is so multi-dimensional because of its wide array of influences, as this duo is influenced by everything from jazz and soul to hip hop and glitch.
With an expanding repertoire of awesome songs, you can bet that Break Science will put on a phenomenal show. To score tickets to one of their upcoming concerts, grab your tickets on StubHub now!
Trivia
Don't expect Deitch and Lee to just be behind a turntable the entire show, because this duo excels at creating awesome livetronica shows. Deitch will be on the drums and Lee will be on the keyboard and laptop.
The Experience
If you are looking for some of the hottest new artists in electronica, look no further. Break Science has rightfully earned their reputation as the most exciting new electronic dance music artists on the scene, and now you have the incredible opportunity to see them perform live in concert! Grab your tickets on StubHub while they are still available!
Back to Top
Epic events and incredible deals straight to your inbox.