There aren't any Events on the horizon right now.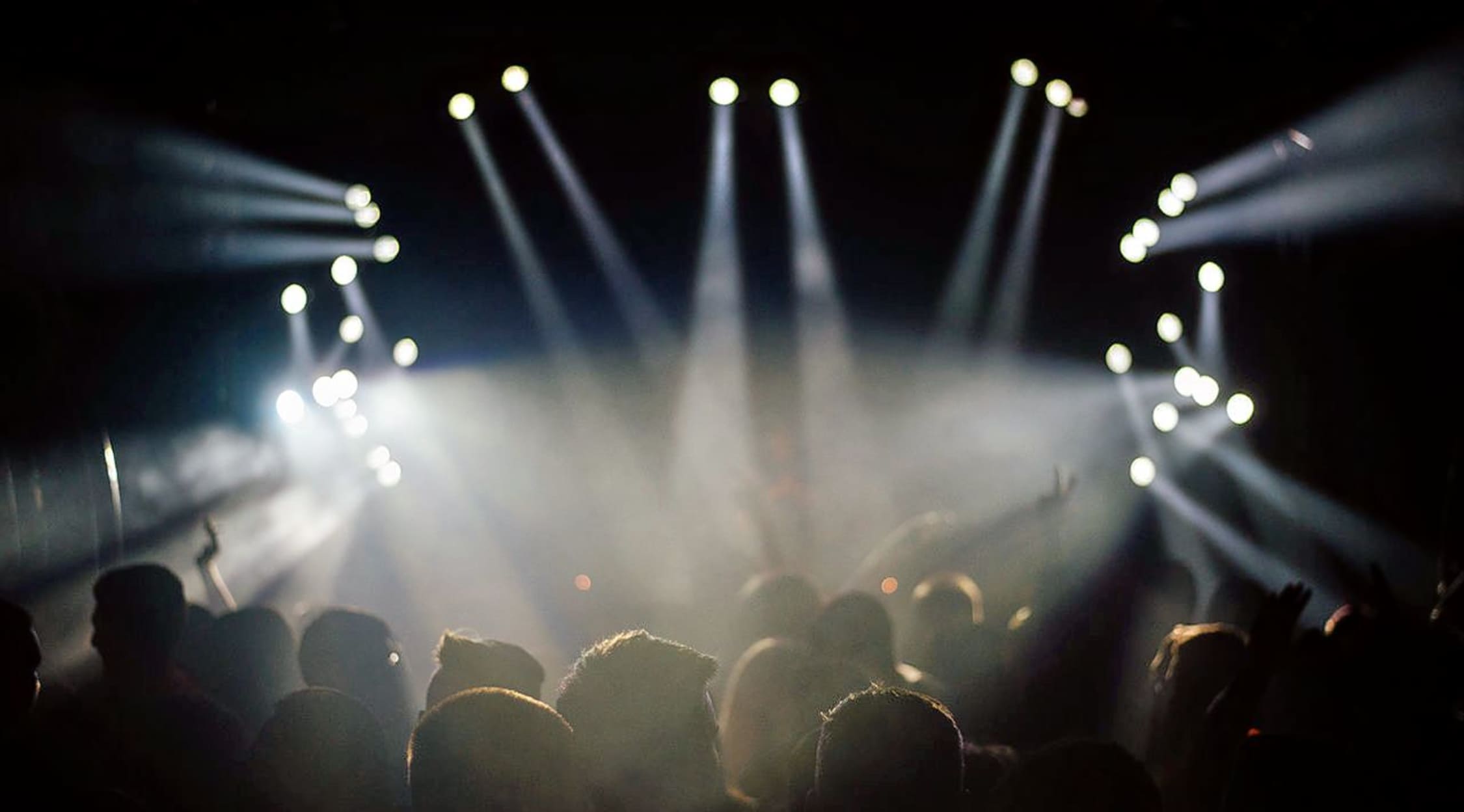 Stocksy
Breckerville Tickets
Breckerville – The 2016 Tour
Whether they are bringing their stellar covers and interpretations of the Brecker Brothers' catalog to Berks Jazz Festival in Reading, the Exit 0 International Jazz Festival in Cape May, or any of the other exciting venues and events booked for their latest tour, Breckerville put on a concert that brings the legendary Brecker Brothers' material to life. Don't miss out on your chance to experience the Breckerville concert! Get your tickets today.
About Breckerville
A singular jazz six-piece, Breckerville were established in 2012 to pay tribute to the Brecker Brothers' celebrated catalog, the late and legendary saxman Michael, trumpet player Randy, and all of the various projects they initiated. Breckerville consist of six seasoned performers: flugelhorn and trumpet player Bob Ferguson, tenor saxophonist Carl Cox, drummer Vic Stevens, electric and acoustic bassist Andy Lalasis, guitarist Matthew McCloskey, and keyboardist Demetrios Pappas.
Vic Stevens' professional music career began when he was 16. Stevens has played in concert or in the studio with such jazz legends as Joe Donofrio, Neil Kernon, Bobbie Eakes, Sam Moore, the O'Jays, Tony Desare, Miles Jaye, Bobby Rydell, Martha Reeves, Helen Reddy, David Clayton Thomas, Lorrie Morgan, Maria Muldaur, Jose Madera, Louie Balzo, Nat Adderley, Jr., Kuno Schmid, Tamir Hendelman, Jim Ridl, Jordan Rudess, Marian Petrescu, Otmaro Ruiz, Dave Carpenter, Michael Manring, Percy Jones, Marc Johnson, Gongzilla, Alex Domschot, David Torn, Scott McGill, Andreas Oberg, Allan Holdsworth, Dave Fiuczynski, Larry Carlton, and Pat Martino. Apart from this extensive list of recording and performing sessions, Stevens has produced and engineered many projects with his own label, Giant Steps Recording.
Carl Cox hails from New Jersey and is an educator, recording artist, and freelance live saxophonist. At Philadelphia's University of the Arts, he earned his B.A. in saxophone and his M.A. in education. He has been fortunate to study with such amazing mentors and teachers as Tony Salicandro, Chris Farr, Ron Kerber, Bill Garton, and many more from the New Jersey and Philadelphia areas. Cox has performed alongside such music greats as Lars Halle's Big Band, Brand New Heavies' N'dea, the Roots, Walter Beasley, Big Daddy Kane, Salt n Pepa, Common, Ledisi, Fred Hammond, Eric Darius, Kirk Franklin, Marcus Johnson, the O'Jays, the Stylistics, Jill Scott, Vivian Green, Jay Z, Mary J. Blige, Questlove, Brian Culbertson, Miles Jay, Incognito's Maysa, Sister Sledge, Doc Powell, Ed Hamilton, Chuck Loeb, Billy Paul, Jeff Lorber, Gerald Veasley, and Smokey Robinson. As a freelance saxophonist, Cox has also performed in a variety of casino shows in Atlantic City and with a number of entertainment companies. Most recently, he has completed small-scale tours with Sister Sledge, Maysa Leak, and Gerald Veasley. He has also appeared on BET alongside Kirk Franklin.
Bob Ferguson, flugelhorn and trumpet player, has been playing in concert halls all over the Caribbean, Europe, Mexico, Canada, and the United States for more than three decades. Ferguson completed his B.A. at Stockton University and his M.S. at the University of Pennsylvania. He has performed at several festivals, including Jeff & Joel's House Party (previously known as the Connecticut Jazz Festival), the Cape May Jazz Festival, the Toronto Jazz Festival, the Philadelphia Folk Festival, the San Juan Caribbean Jazz Festival, the Chicago Blues Festival, Bethlehem's Musikfest, the Trenton Jazz Festival, and the Clifford Brown Jazz Festival.
Matt McClosky plays rock and jazz guitar, and he started his musical education when he was 12. By the time he was 16, he was playing music professionally. At 18, he was giving private music lessons. McClosky earned his B.A. in Philosophy at the University of Connecticut and his M.A. in Jazz at Philadelphia's University of the Arts. He also completed studies at Los Angeles' Musician's Institute. McClosky has played in numerous venues all over the country, including the Prince Theater in Philadelphia, Hollywood's Wilton Theater, and showrooms in Las Vegas and Atlantic City. He has also played in countless small jazz venues. McClosky has shared a stage with such diverse artists as Scott Henderson, Chuck Mangione, Low Rawls, Gerald Veasley, and the Dixie Dregs' T. Lavitz. McClosky has issued an LP comprised of his original jazz numbers, and he is the leader and songwriter of The Swell, a rock group. Currently, McClosky lives in Philadelphia. There, he runs his own studio and teaches. He has been appointed to the position of Music Fellow of Fisher Hassenfeld College House at the University of Philadelphia. At the university, McClosky gives group and private instruction in rock and jazz guitar, gives performances, and coaches jazz ensembles.
After Demetrios Pappas completed his studies at Boston's Berklee College of Music, he went on to become a highly sought-after and prolific keyboardist. Since 2007, Pappas has been Smokey Robinson's Musical Director. He has performed in London's Royal Albert Hall, Los Angeles' Greek Theatre, New York's Carnegie Hall, and on countless television shows. Pappas also appeared in the documentary Standing in the Shadows of Motown, in which he performed alongside the renowned Funk Brothers. The film tells the intimate stories of Motown session players.
For more than two decades, Andy Lalasis was the go-to electric and acoustic bassist for all of the headliners coming through Elaine's, the legendary performance space housed in Atlantic City's Golden Nugget Casino. These headliners included Billy Daniels, Billy Eckstine, Joanie Sommers, Keely Smith, and Ann Hampton Callaway. The acts who performed in Elaine's frequently extended their Atlantic City stay by another week to spend time in the studio with Lalasis.
Previous Hits
Breckerville will be playing all of your favorite Brecker Brothers hits, including "Sneakin' Up Behind You", "If You Wanna Boogie…Forget It", "Don't Stop the Music", and more!
Trivia
While Andy Lalasis worked at Elaine's in Atlantic City, he frequently spotted the one-and-only Frank Sinatra in the audience.
The Breckerville Concert Experience
Bring your friends and your love of the legendary Brecker Brothers to this one-of-a-kind jazz tribute show. Breckerville is dedicated to authentic and fresh recreations of the Brecker Brothers' catalog. Whether they are playing the Brecker Brothers' biggest hits or their deepest gems, Breckerville delivers a live experience that any Brecker Brothers fan cannot afford to miss. Don't miss out on your chance to fall in love with the Brecker Brothers all over again!
Back to Top