We didn't find any Events nearby, but here's what's happening in other cities.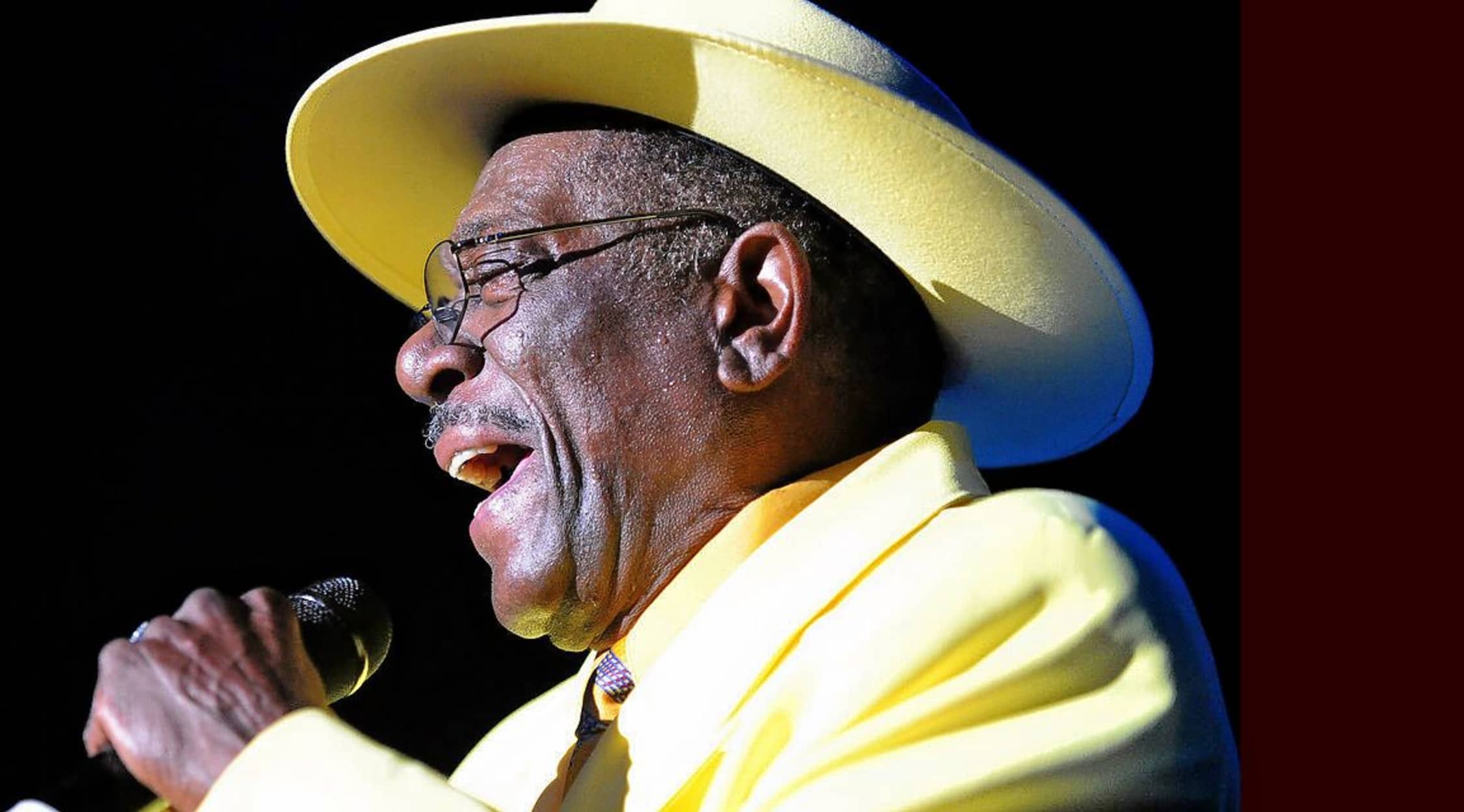 Zuma
Brenton Wood Tickets
Brenton Wood Tickets
Brenton Wood is an American singer and songwriter from Los Angeles. He has produced seven studio albums and three compilations since his start in 1967, with five singles topping the charts. He has also acted in over a dozen movies and sitcoms. His most recent album, Lord Hear My Prayer, was released in 2009. He is best known for his hits "The Oogum Boogum Song" and "Gimme Little Sign."
Brenton Wood Background
Alfred Jesse Smith, better known by his stage name Brenton Wood, was born in July of 1941 in Louisiana. As a child, he moved to Los Angeles with his family. He attended Compton High School where he won several awards for his athletic achievements on the track team. It wasn't until college that Alfred Jesse Smith took on the name Brenton Woods, and his musical interests began to manifest. It is said that he chose the stage name based off of a wealthy section of Los Angeles called Brentwood. Others have claimed the name is a way of honoring his home country. Regardless, Brenton Woods dove into the music world through college by cultivating his songwriting skills and becoming a skilled pianist. A true entrepreneur to the music industry, Brenton Woods created his record label in 1972. He also co-wrote and co-produced the funk soul classic "Sticky Boom Boom Too Cold Part 1 and 11." George Semper and Al McKay also worked on this piece with him. Recently, he worked with William Pilgrim and The All Grows Up to create a remake of his hit song "Gimme Little Sign." In 2019, Kinder Joy products featured Brenton Wood's "The Oogum Boogum Song" in their commercials.
Where can I purchase Brenton Wood tickets?
Grab your Brenton Wood tickets at StubHub, the world's largest ticket marketplace. Backed with their FanProtect guarantee, you can rest assured that every transaction on their desktop or mobile app platform is safe and secure.
What can I expect from Brenton Wood?
Brenton Wood may be in his 70s now, but his love of music consistently sees him take the stage. With his live band and talented vocalists, you can expect to see a glorious display of true soul music. Brenton Wood enjoys audience interaction and gladly shares with the crowd his stories of past performances and the places his music has taken him. He also greatly enjoys taking pictures with his fans and signing any memorabilia that they bring him. Audience members adore watching Brenton Wood perform his hits like "Gimme Little Sign" with as much vigor and enthusiasm as when they were first released. At a Brenton Wood concert, you can expect to have a night of musical experience that will not soon be forgotten.
Will Brenton Wood perform in 2019?
Long-time performer Brenton Wood will be touring across the United States throughout 2019. You can catch him in various events, including in Long Beach with Snoop Dogg, YG and The Game and in Bakersfield with NB Ridaz, Patti Drew and Trish Toledo.
Where is Brenton Wood performing?
Brenton Wood will be performing at the Anselmo Valencia Amphitheater in Tucson with acts from El Chicano, Malo, Tierra and Thee Midniters joining him. He will also be playing with Barbara Mason at the Greek Theatre in Los Angeles.
Who inspired Brenton Wood?
During his college years, Brenton Wood became inspired by the music of Jesse Belvin and Sam Cooke. It was while listening to their music that the young man's musical interests began to manifest, and he started songwriting and learned how to play the piano.
Which artists are similar to Brenton Wood?
Fans of Brenton Wood will also enjoy similar artists like Mary Wells, The Delfonics and Smokey Robinson.
Back to Top
Epic events and incredible deals straight to your inbox.