We didn't find any Events nearby, but here's what's happening in other cities.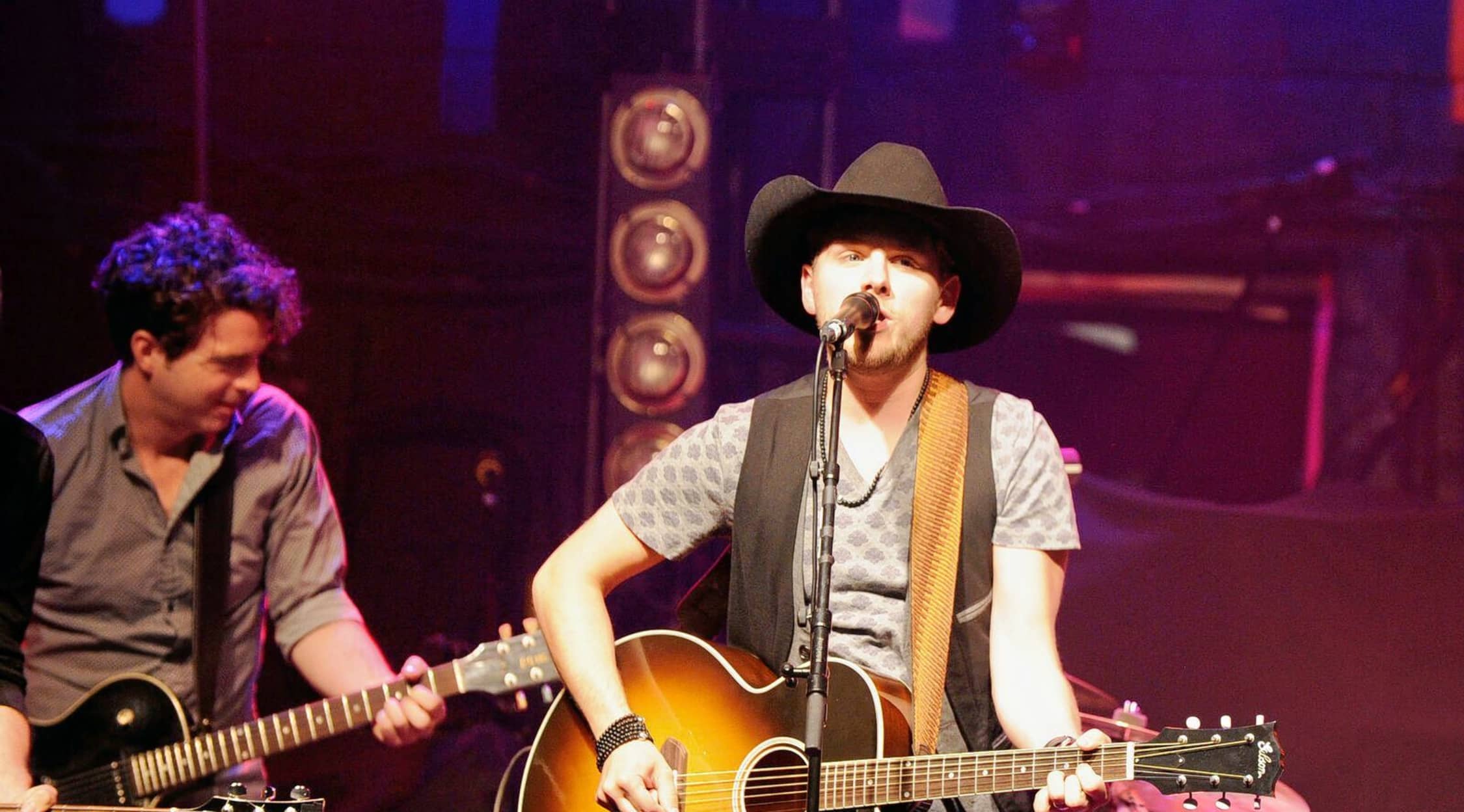 Alamy
Brett Kissel Tickets
Brett Kissel tour dates
Raised on a cattle ranch in Alberta, Canada, Brett Kissel credits his rural upbringing as a major influence on his music.
Kissel first picked up the guitar at the age of 6; a gift from his grandmother, who noticed it in the 1996 Sears Christmas Catalog. He took to the instrument right away. Just a year of lessons from a local teacher and a trip to the Freddie Pelletier Guitar Camp were all he needed to set him on the road to country music stardom.
About Brett Kissel
It was only fitting that Brett Kissel would include two Johnny Cash songs on his first album -- "Big River" and "Tennessee Flat Top Box." Cash, an icon on the American country music landscape, would pass away on September 12, 2003, the very same day Kissel released Keepin' It Country. Just prior to taking the stage for a CD release show in Alberta, Kissel's father handed him an envelope. In it was a signed 8x10 photo of Cash, with the inscription: "To Brett, Jesus First, Johnny Cash."
Brett Kissel's fan favorites
Kissel has released a number of chart-topping songs, including "Started with a Song" (2013), "Raise Your Glass" (2014)" and "Airwaves" (2015). More recent hits include the 2016 singles "Pick Me Up" and "I Didn't Fall In Love With Your Hair."
In addition to his love of music, Kissel is a huge hockey fan. With the 2012-2013 NHL season on hold due to a lockout, he lamented the disruption with a song called "Hockey, Please Come Back," which charted more than 10,000 views in the two days following its release.
Kissel's career highlights
At age 12, Brett Kissel recorded his first album, Keepin' It Country, which was co-produced by Pelletier. He quickly followed this with three other independently produced albums: By Request (2004), Tried and True: A Canadian Tribute (2006) and My Roots Run Deep (2008).
In 2014, Kissel received nominations for four Association of Country Music in Alberta Awards (ACMAs) and won two for the album Rising Star and another for Single of the Year with "Started With a Song." He received his first Juno Award for Breakthrough Artist of the Year, and he blew away his competition with eight nominations for the Canadian Country Music Awards.
Similar to Brett Kissel
Canada has produced a number of artists similar to Brett Kissel, including Chad Brownlee, Dean Brody and Emerson Drive.
Back to Top