We didn't find any Events nearby, but here's what's happening in other cities.
Brian Stokes Mitchell tour venues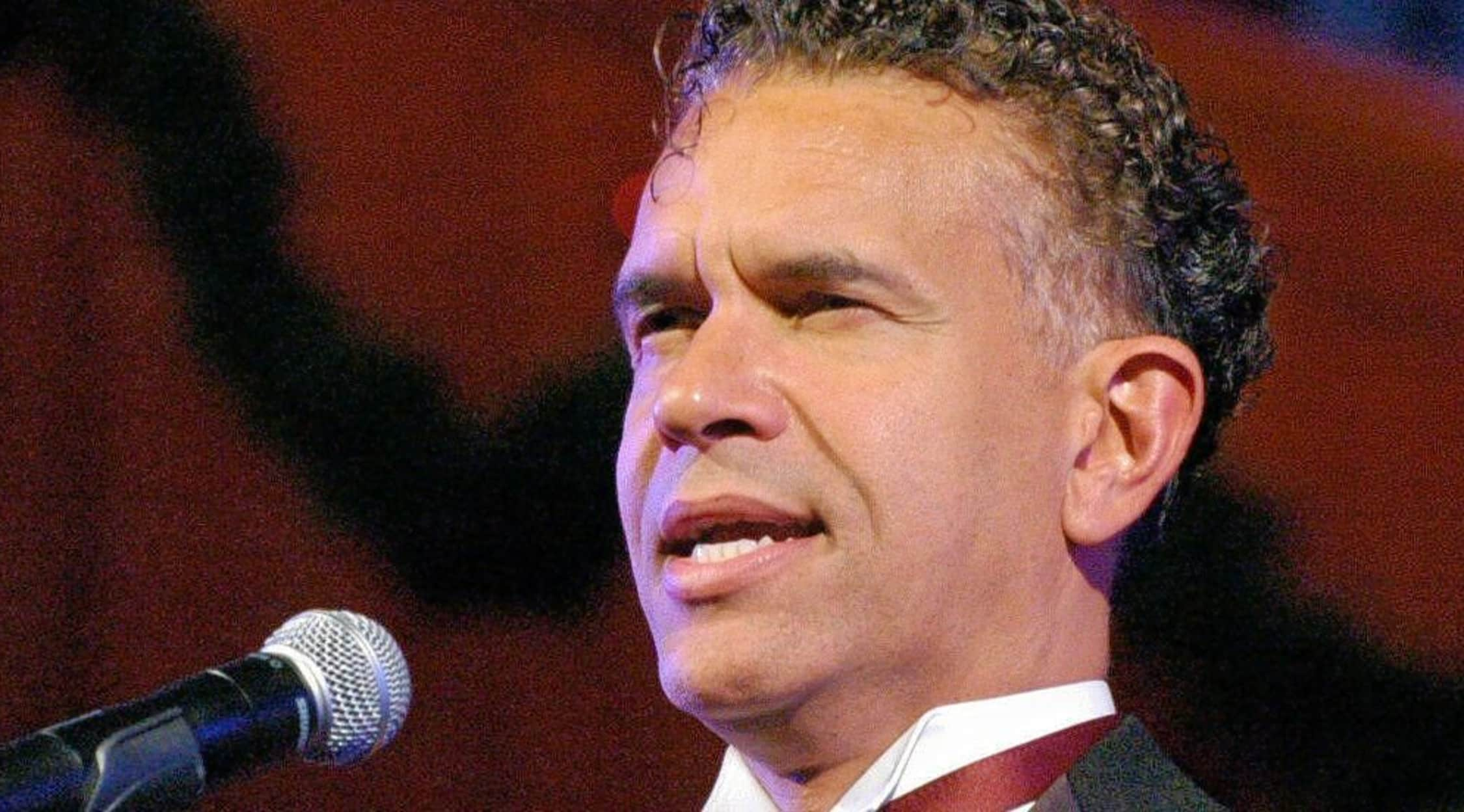 Rovi
Brian Stokes Mitchell Tickets
Brian Stokes Mitchell Schedule
The prolifically talented Brian Stokes Mitchell has built up a rewarding and dynamic career on TV and the silverscreen, the concert stage and on Broadway. His status as a multifaceted performer has given him an edge, making him one of the most marketable entertainers on the planet! Highlights of his incredible career include Broadway performances in Kiss Me Kate, Ragtime, Kiss of the Spider and more; and regular TV appearances on shows like Frasier and Crossing Jordan. These days, Brian Stokes Mitchell is set to perform with the Los Angeles Philharmonic at the Walt Disney Concert Hall in Los Angeles, California. To keep tabs on all of Brian Stokes Mitchell's upcoming shows, make sure you sign up for event updates right here through StubHub.
Brian Stokes Mitchell Background
Tony-winning Broadway performer and singer Brian Stokes Mitchell hails from Seattle, Washington. But he spent most of his childhood bouncing around military bases because his father worked for the U.S. Navy as a civilian engineer. In an interview with the New York Times, Mitchell said, "I'd been playing the piano since I was 6 and wanted to be a composer, but I also wanted to be an actor. I decided to just pursue both and see which won out." In his formative teen years, he took an interest in acting while living in San Diego.
In 1977 when he was 18, Mitchell headed for L.A. and got a gig working at a theater company. He recalled, "About six months after I got there, I saw this ad in a local magazine about casting for 'Roots: The Next Generation.' I didn't have an agent or anything, but I sent them a letter and some pictures, and about three weeks later, the casting director called and asked me to come in."
Eventually, Mitchell's talents took him all the way to Broadway, performing in Mail in 1988 and Oh, Kay! in 1990. Two years later, he was cast in Jelly's Last Jam. And in 1993 he appeared in Kiss of the Spider Woman. He garnered a Tony Award nod for his performance in 1998's Ragtime and took home a Tony for his work in Kiss Me, Kate (1999). He additionally received Tony nominations for King Hedley II (2001) and Man of La Mancha (2002). His concert performance credits include Do Re Mi (1999); Carnival! (2002); Kismet (2006); and The Band Wagon (2014). In 2002, Mitchell was cast in the leading part for Sweeney Todd, which was staged at the Kennedy Center.
Besides the stage, Mitchell is also credited with several appearances on TV and the silverscreen. He was in Roots: The Next Generations, cast as John Dolan (1979). He also played Dr. Justin 'Jackpot' Jackson on Trapper John, M.D., dedicating seven years to the role from 1979 to 1986. Mitchell is also remembered for his appearances on both the $25,000 Pyramid and $100,000 Pyramid. Also in the 80s, he was a series regular on Will Smith's The Fresh Prince of Bel-Air, cast as Hilary Banks' fiance. In the popular TV show, Frasier, Mitchell played the Cam Winston character.
Mitchell's contributions to the entertainment world go even further as he has lent his voice to animated productions, including Mighty Max, California Raisins, Captain Planet and the Planeteers, Animaniacs, Tiny Toon Adventures, Scooby-Doo and the Reluctant Werewolf, Hollyrock-a-Bye Baby, A Pup Named Scooby-Doo and many more!
More recently, Mitchell has taken on the role of Scott Knowles in Mr. Robot, a USA Network series, which started in the early summer of 2015.
Brian Stokes Mitchell Albums
No stranger to the recording studio, Brian Stokes Mitchell has contributed his talents to over 20 albums. In 2006, he issued his eponymous album. Besides singing, Mitchell additionally produced the effort and also composed several of the orchestrations. His second album, Simply Broadway, arrived in 2012. USA Today selected the record as one of the "Best Albums of 2013."
Brian Stokes Mitchell Trivia
Brian Stokes Mitchell is highly regarded as a composer, singer and actor and has been recognized with countless awards and nominations. He is a Tony Award winner and a Drama Desk Award winner and has been nominated several times for both.
Brian Stokes Mitchell Concert Experience
Whether you experience the music of Brian Stokes Mitchell on CD or your iPod, nothing compares to listening to his beautiful, intense baritone voice in person. His voice and his brand of music resonates with people all over the world. Don't wait, and join his devout fan base, for an enchanting live performance that will capture your heart! All you need to do is click right here on StubHub. StubHub can get you in front of all the must-see events that you've been dying to experience. So what are you waiting for?! Get your tickets now before it's too late!
Back to Top
Epic events and incredible deals straight to your inbox.