There aren't any Events on the horizon right now.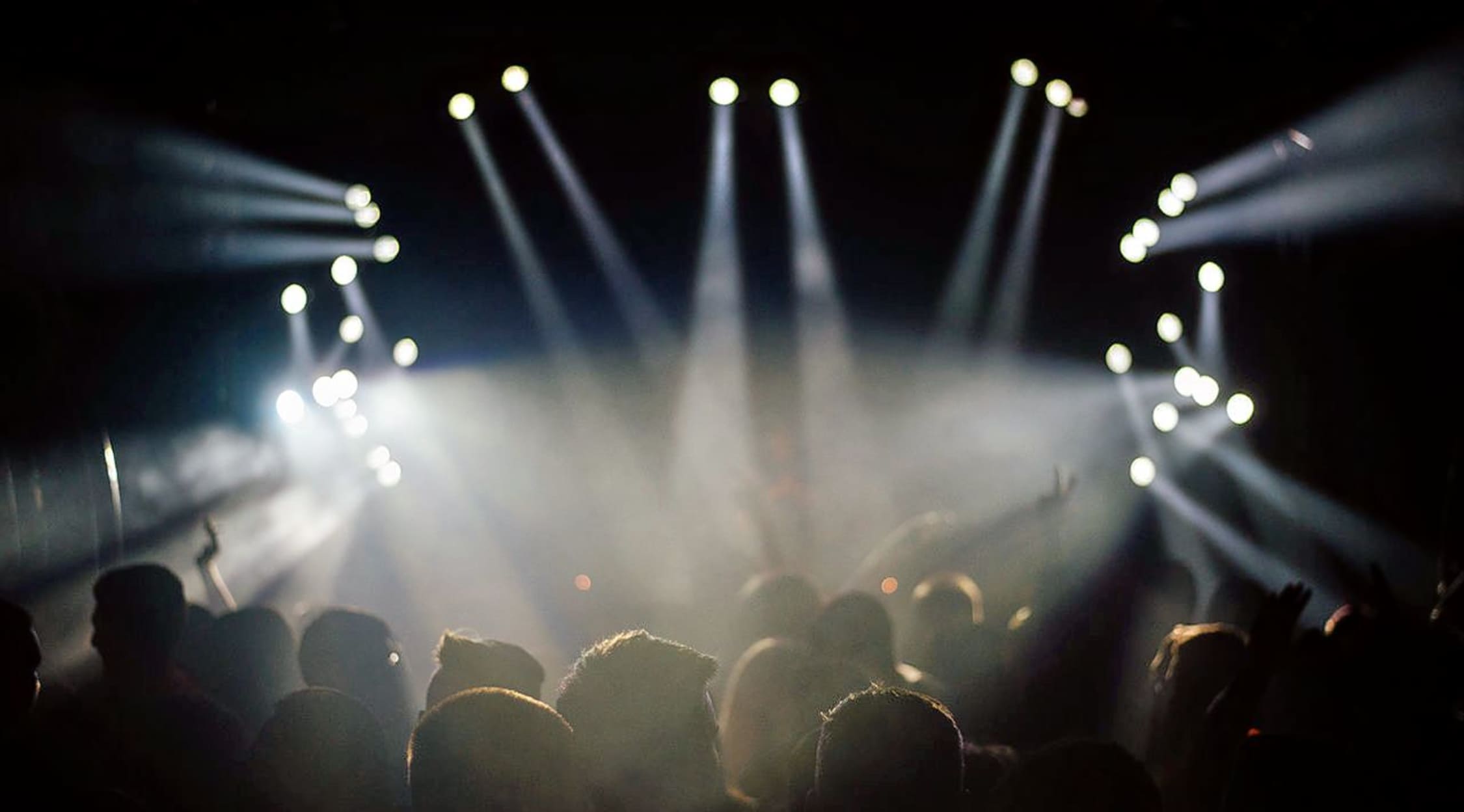 Stocksy
Bricks in the Wall Tickets
Bricks in the Wall – The 2015 Tour
Whether Bricks in the Wall is playing at House of Blues in Dallas or any of the other state-of-the-art venues booked for their high energy and faithful Pink Floyd renditions, this act delivers one of the best Pink Floyd tribute shows in the industry. Their latest round of performances are guaranteed to be their most incredible to date, chock full of authentic playthroughs of Pink Floyd's timeless catalog. Don't miss your chance to see the longest-running Pink Floyd tribute show in the nation! Get your tickets today.
About Bricks in the Wall
Pink Floyd is one of those acts whose catalog is sacred to their fans, who see it as something not to be attempted by mere mortals. It is not easy to satisfy these listeners unless your name is David Gilmour or Roger Waters, but the next best thing is the tribute group hailing from Texas: Bricks in the Wall. In their epic live shows, Bricks in the Wall keep their audience mesmerized with the Pink Floyd classics and a re-creation of the original band's laser and light show.
Come out to see Bricks in the Wall, who deliver the sights and sounds of Pink Floyd in the most mind blowing and spectacular way that only the longest performing Floyd tribute band in the nation can pull off. Bricks in the Wall consists of nine musicians who recreate the live concert experience of Pink Floyd with jaw-dropping accuracy. The Bricks in the Wall show is complete with a massive circular video screen, a stunning laser light show, and state-of-the-art light and video effects. Bricks in the Wall proudly performs as the exclusive Pink Floyd tribute band for House of Blues in Dallas and Houston.
Vocalist and guitarist Travis Satterfield established Bricks in the Wall in 1998, and he is dedicated to leading the most successful Pink Floyd tribute act in the country. Satterfield's love of Pink Floyd began when he got his first record, The Wall, and a young child. If you close your eyes, saxophonist and vocalist Keith Williams will convince you that Dick Parry is playing onstage. Keyboard player and vocalist Vince Guerin started playing piano when he was five years old. By the age of nine, he was learning from one of the state's top classical instructors. Guerin loves playing Pink Floyd, and he has mastered the sound of Rick Wright. Bassist and vocalist Brad Oldham's parents were pro musicians. As a result, Oldham was lucky to grow up surrounded by music and has been playing since childhood. He will never tire of playing Pink Floyd. Guitarist and vocalist Gunter Heydman is the guitar teacher of David Gilmour. He speaks with Gilmour regularly and helps him with his setups, and has been a guitarist since before he was born. Drummer Justin Krause has been smashing the kit since he was 12 years old and listens to all kinds of music. He has toured all over the United States and in Europe.
Vocalist Rachel Beene is a native of New Jersey, Beene started singing at a young age. In pursuit of her passion for performing arts, she enrolled in Millikin University's Theatre and Vocal Performance program. In 2005, she relocated to Brooklyn and, after several years, she moved to Dallas. In 2011, she joined Bricks in the Wall. Most of her inspiration is drawn from rock n' roll, blues, jazz, and musical theater. When Beene is not performing with the Bricks, she works on other musical projects and spends time with her loved ones. Vocalist Tiffany Belle has been performing in bands and choirs since she was a kid. She is a Los Angeles native and grew up in a very musical family. Belle's influences include rock, jazz, and blues. When not performing with Bricks in the Wall, she is a professional studio vocalist. Vocalist Nona Ellison was the child of a high school choir director, and she has performed in choirs from a young age. She began studying opera at UNT, but found she ultimately preferred singing rock n' roll. Ellison has been performing in professional and semi-professional rock bands in the Dallas-Fort Worth area for more than 30 years, and was recently the lead singer for Bebe Le Strange, a Heart tribute act.
Sound engineer Jay Hogg was a contractor with Pink Floyd's Britannia Row Productions and worked with the band for their Pulse Tour. Hogg has also worked with many other famous bands. When light designer and director Ray Vaughn isn't touring the States with the Bricks, he is busy as DJ Ryan, spinning in some of the country's best clubs. Video engineer Casey Richardson has been in the business since 1996. Since joining the Bricks, he has used many of the video and sound effects seen in the band's live show.
Previous Hits
Some of Bricks in the Wall's most celebrated performances have been in Fort Smith, Arizona and at the Concrete Street Amphitheater in Corpus Christi, Texas. You can look forward to Bricks in the Wall's attention to detail and spacey stage setup as they perform Pink Floyd hits such as "Us and Them", "Shine on You Crazy Diamond", "Echoes", "Learning to Fly", "Run Like Hell", and "Wish You Were Here".
Seeing the live show of Bricks in the Wall is an evening of sight and sound that every Pink Floyd fan (and fan of live music in general) must experience. The arrangements mostly stay true to the originals, though the skilled ensemble do allow some room for a bit of improv. With Syd Barrett and Rick Wright, the Pink Floyd co-founders, gone, the original band may never reunite, which is another reason that rock fans should thank the stars that there are Bricks in the Wall to carry the wonderfully spacey torch.
Trivia
Bricks in the Wall's light and laser show is run by one of the laser engineers from Roger Waters' tour.
The Bricks in the Wall Concert Experience
Prepare yourself for one of the freshest Pink Floyd tributes in the business. Bricks in the Wall deliver one of the most genuine and authentic Floyd homages you can find today, with a perfect blend of talent and showmanship. Don't miss out – start planning your Bricks in the Wall concert experience today!
Back to Top