There aren't any Events on the horizon right now.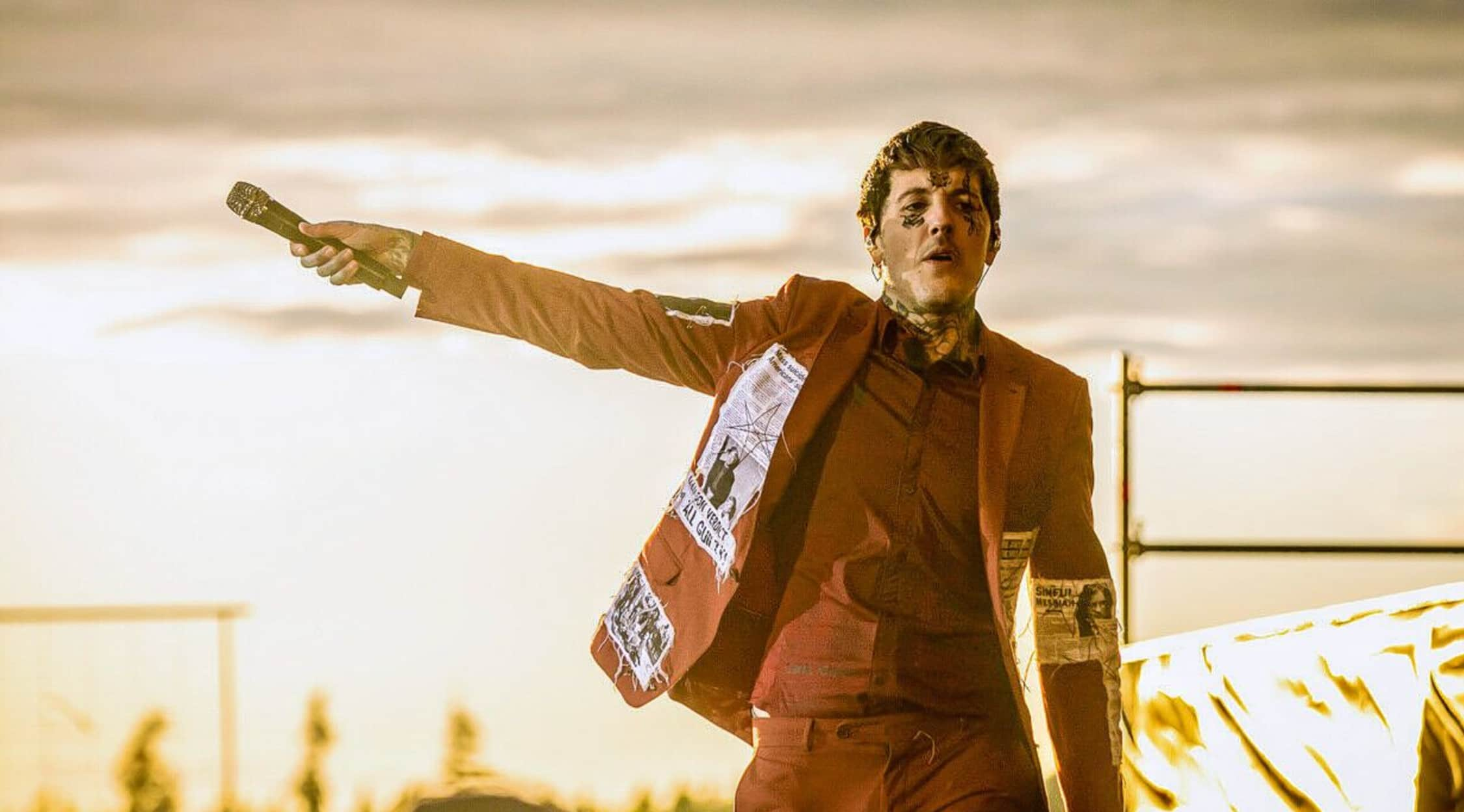 Zuma
Bring Me the Horizon Tickets
Bring Me the Horizon Tickets
Bring Me the Horizon has been rocking the English and international music scenes since 2004 when the group's members formed in Sheffield. Their fourth album, Sempiternal was the first release by a major label and got Silver Certification in the UK and Gold in Australia. Their early sound was described by reviewers as fitting into the deathcore subgenre of metal, but later albums adopted more eclectic tracks. This band continues to perform around the world, bringing audiences the energetic songs they've become known for.
Viewing the Horizon
Interestingly, Bring Me the Horizon did not meet with instant critical success. Their first release, Count Your Blessings split the fan base and did not receive much positive attention from critics. Many felt the overall sound of this new band was a bit divisive or all over the place. When planning their second album, the band members refined things and were able to achieve both commercial and critical success. Over the years, their primary style has remained mostly metalcore, although later albums and tracks have taken forays into other genres, including both pop and electronic music.
Where can I buy Bring Me the Horizon tickets?
If you want to make sure you never miss another Bring Me the Horizon live event, get your tickets at StubHub. StubHub is one of the largest providers of live performance tickets out there and backs up each purchase via FanProtect. Many groups like Bring Me the Horizon will have tickets available for shows far in advance thanks to StubHub, making it easy for you to see the concerts of your choice.
Who are the members of Bring Me the Horizon?
Bring Me the Horizon - BMTH to some fans - consists of lead singer Oliver Sykes, drummer Matt Nicholls, keyboardist Jordan Fish, bassist Matt Kean and guitarist Lee Malia. Oliver Sykes has also been involved in various side projects, including making his own clothing line and writing graphic novels.
What can I expect from a Bring Me the Horizon live show?
Bring Me the Horizon's concerts have been known to get a little crazy in the past - something that many rock and metalcore fans might appreciate. Band members are usually quite animated and keep the audience engaged and the overall pulse of the show frantic. Moshing is also a common occurrence at BMTH live shows. You will most likely hear popular tracks from their breakthrough album Sempiternal such as "Shadow Moses." Suicide Seasons was inducted into British magazine Rock Sound's Hall of Fame, and popular concert tracks from it you may hear include "Sleepwalking" and "Can You Feel My Heart?"
What is their recording or writing process like?
The group's members have spoken at times about how they like to approach the initial writing process for reach album. Although these steps can differ from one recording to the next, the group typically retreats to a secluded location to avoid distractions. Once there, Sykes writes the lyrics while all band members work on the music.
What sorts of music or groups influence the band?
The band's members credit groups such as Dillinger Escape Plan, Metallica and Every Time I Die. Their style can be rather eclectic, and over the years they've crossed various subgenres of rock. Fans and reviewers have alternately described the sounds of BMTH as metalcore, punk rock, alternative and even "pop metal."
Has the group won any awards?
They have been the recipients of numerous awards or nominations for their work. In their early days, they won several Kerrang! awards, including those for Best Album, Best Video and Best Live Band. They won Best Album and Best Video again from Alternative Press along with an award for Best International Band. The group has also been nominated for several awards in categories such as Best Single.
Back to Top