There aren't any Events on the horizon right now.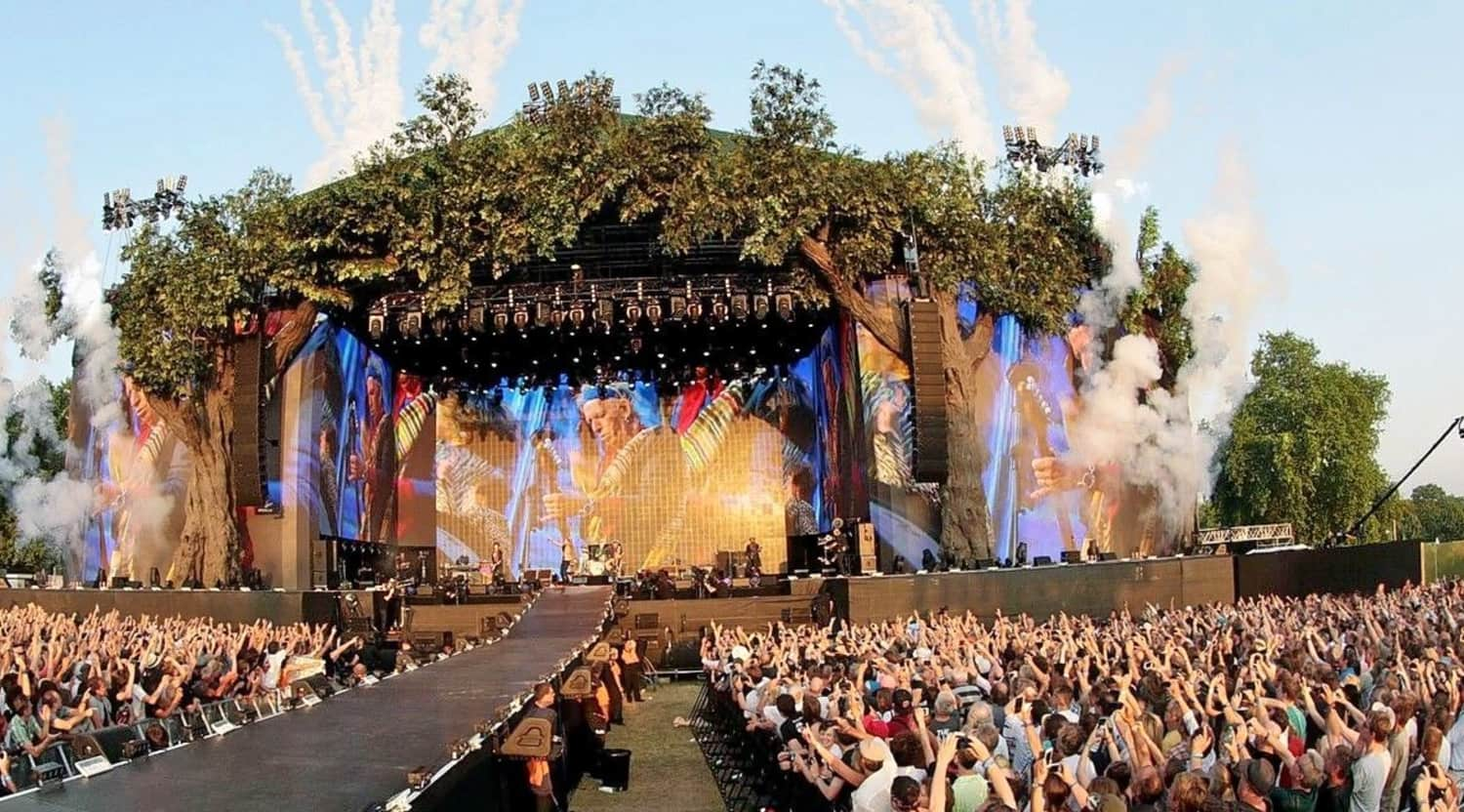 Summer Time MF
British Summer Time Tickets
BST – the British Summer Time festival that always delivers
The immensely popular BST festival, or British Summer Time Hyde Park, to give the event its full title, is the perfect antidote to the muddy glory of a Glastonbury, taking place in one of the best open-air festival sites in the whole of the UK. It's a massive musical gathering of fans from across the pop, rock and dance music spectrum, and always has an incredible line-up that fans have salivated over year after year. That alone is more than enough reason for you to buy or sell BST tickets on StubHub.
A line-up of simply massive international stars
BST Hyde Park has established a whopping reputation for presenting some of the world's biggest artists, and a quick glance at previous years' rosters will make anyone who wasn't there feel envious, no matter what their musical taste. We mean, how can you possibly top a bill that includes both Barbra Streisand and Celine Dion? Then add in some other musical mammoths, if Stevie Wonder will pardon that description of him. This is the kind of star attraction you can expect with your very own BST tickets, and with the full smorgasbord of London's amenities right on its doorstep, this is not only one of the most convenient and well-run festivals you could hope to attend, it's also one of the most cosmopolitan. Another really enjoyable aspect of it is that the wide cross-section of artists, both older and younger, brings a similarly broad spectrum of music fans, which makes it a very friendly and fun-filled affair suitable for the whole family.


Modern indie darlings steal the show
BST isn't only about the evergreen artists, of course. Modern indie stars have fared well here over the years too, and played to massive London crowds that have topped the 70,000 mark. Fans have flocked to see modern indie icons like Florence and the Machine, and in similar if somewhat more obscure vein, the dreamy transcendent pop of Lykke Li has also charmed them. Although the festival has only been going since 2013, it has hosted so many amazing live performances that it seems to have been a fixture of London for far longer than that. Bruno Mars has played here, as have Paul Simon and Eric Clapton, not to mention goth alternative favourites The Cure and young pretenders like The National. You'll be hard-pressed to find a festival that offers more in the wonderful London summer than when you see BST tickets on StubHub.
Back to Top
Epic events and incredible deals straight to your inbox.