There aren't any Events on the horizon right now.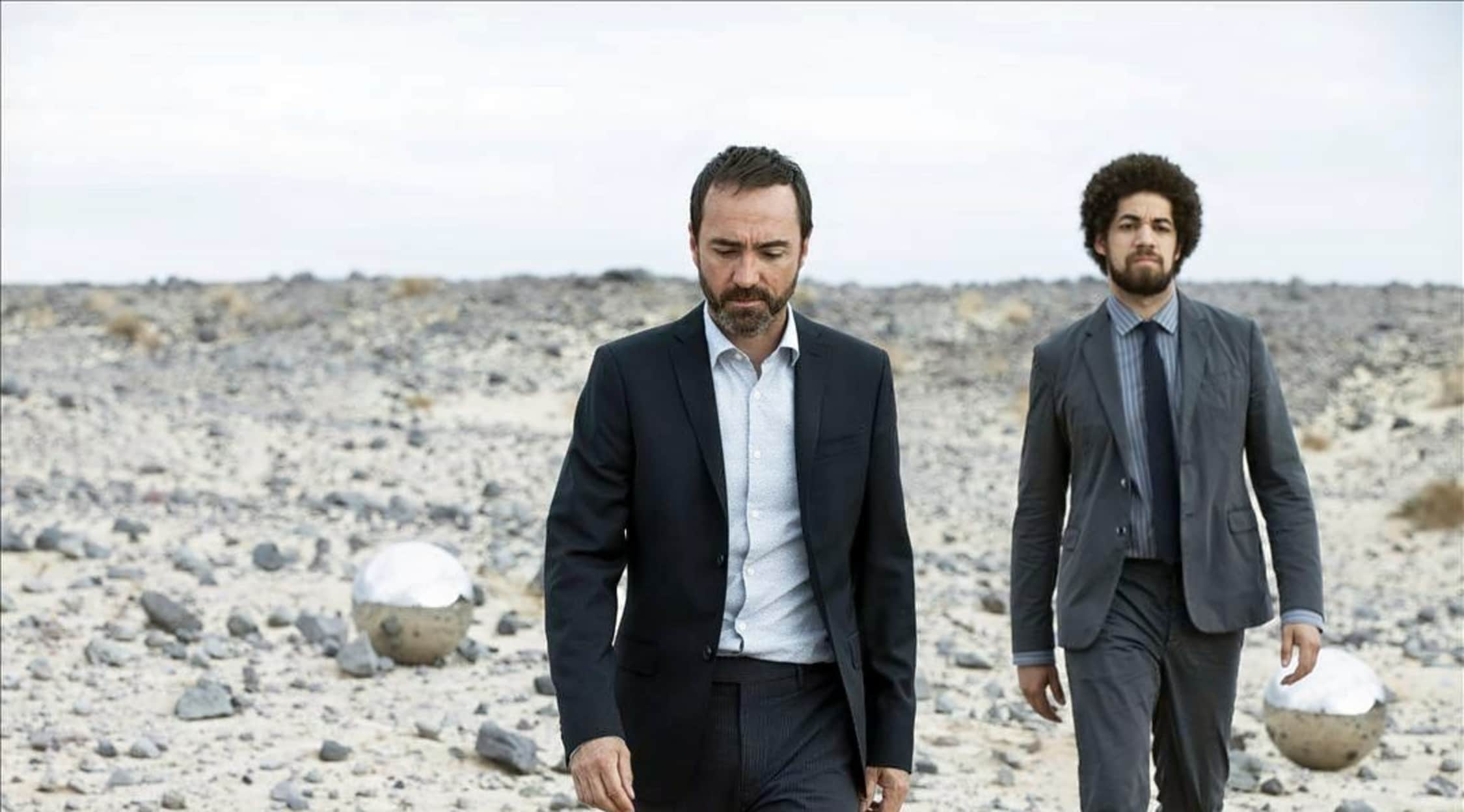 Rovi
Broken Bells Tickets
Broken Bells Concert Schedule
There are a handful of super-groups in indie rock that rise to the top of the pack, and Broken Bells is certainly one of them. This acclaimed indie duo is comprised of James Mercer from The Shins and Brian Burton of Danger Mouse, and together these incredible rock artists have made a huge splash in the entire indie rock community. They have become a widely beloved festival act and have cranked out hit indie rock songs like "The Ghost Inside" and "After the Disco", and even though they just got together in 2009, they have already become one of the most respected and adored outfits in the genre. Rolling Stone even gave their 2010 album a coveted four-star review and claimed that it was the "year's coolest left field pop disc". Already, Broken Bells has received phenomenal reviews from music critics and indie music fans, and now you have the chance to see them perform in concert, and you definitely shouldn't let it slip through your fingers!
Broken Bells has concert dates from now through October, which means that your chance to see this awesome indie rock duo is right around the corner! They will be stopping in cities like Los Angeles, New York, Philadelphia, Richmond, Nashville, Athens, Birmingham, Austin, Dallas, Tulsa, Kansas City, Las Vegas, and San Francisco, and you could score your tickets to their upcoming shows by heading to StubHub today! Make sure that you are in the audience when Broken Bells comes to a concert venue near you and grab your tickets on StubHub!
Broken Bells Background
Both Brian Burton and James Mercer had extensive experience in music prior to meeting, and they each had followed the other's successful career. So when they met at the Rockslide Music Festival in 2004, the two musicians realized they had an instant creative synergy. Because they were both fans of the other's work, it seemed only natural that they would want to work together, so a few years later, they decided to start secretly recording songs together. This low-key project has turned into something huge in recent years, though, as fans simply can't get enough of Broken Bell's unique and catchy indie pop rock songs. The duo first publicly announced their collaboration in 2009, describing their sound as "melodic, but experimental too."
In 2010, Broken Bells released their eponymous debut album, and it quickly became the single most talked about new album in indie music. The album peaked at number seven on the Billboard 200 chart, and also scored a four-star review from Rolling Stone. Because of the incredible success of the album, Broken Bells assumed that they would attract good crowds to their upcoming shows, but what they didn't expect was that so many of their shows would quickly sell out! It was, after all, the duo's first ever tour as Broken Bells, and bands typically don't sell out tours on their first runs. However, music fans couldn't buy their Broken Bells tickets fast enough, and the duo's first tour became a smash success.
Ever since the release of their first album, Broken Bells has been one of the biggest names in indie rock, and now you have the unique opportunity to see them perform live. Because their shows have been known to sell out quickly, you should definitely act fast if you want to secure your spot in the audience at an upcoming Broken Bells' show. So don't miss out and head to StubHub right away!
Greatest Hits
Broken Bells have released two studio albums: Broken Bells (2010) and After the Disco (2014). Both albums scored high spots on music charts around the world, and Broken Bells has even been certified gold. Some of the duo's most popular songs include "The High Road", "The Ghost Inside", "October", "Vaporize", "Holding On for Life", "After the Disco", "Leave It Alone", and "Control".
In 2011, Broken Bells earned a Grammy nomination for Best Alternative Music Album, making them one of the most exciting new bands in the indie rock scene! You can catch them in action at one of their upcoming shows by heading to StubHub today!
Trivia
During "Beatles Week" in 2014, Broken Bells performed on the Late Show with David Letterman and covered the song "And I Love Her".
The Experience
There are only a few indie rock groups that have risen to fame as quickly as Broken Bells has. While both Burton and Mercer had already established fan bases prior to collaborating, their explosive popularity as a duo was almost unprecedented. With sold-out shows, gold albums, and Grammy nominations under their belt, it's safe to say that Broken Bells is one of the best and most exciting new indie rock bands on the scene. As they head out on yet another highly anticipated tour this fall, make sure that you have your tickets to one of their shows by heading to StubHub today!
Back to Top
Epic events and incredible deals straight to your inbox.