We didn't find any Events nearby, but here's what's happening in other cities.
Broken Social Scene tour venues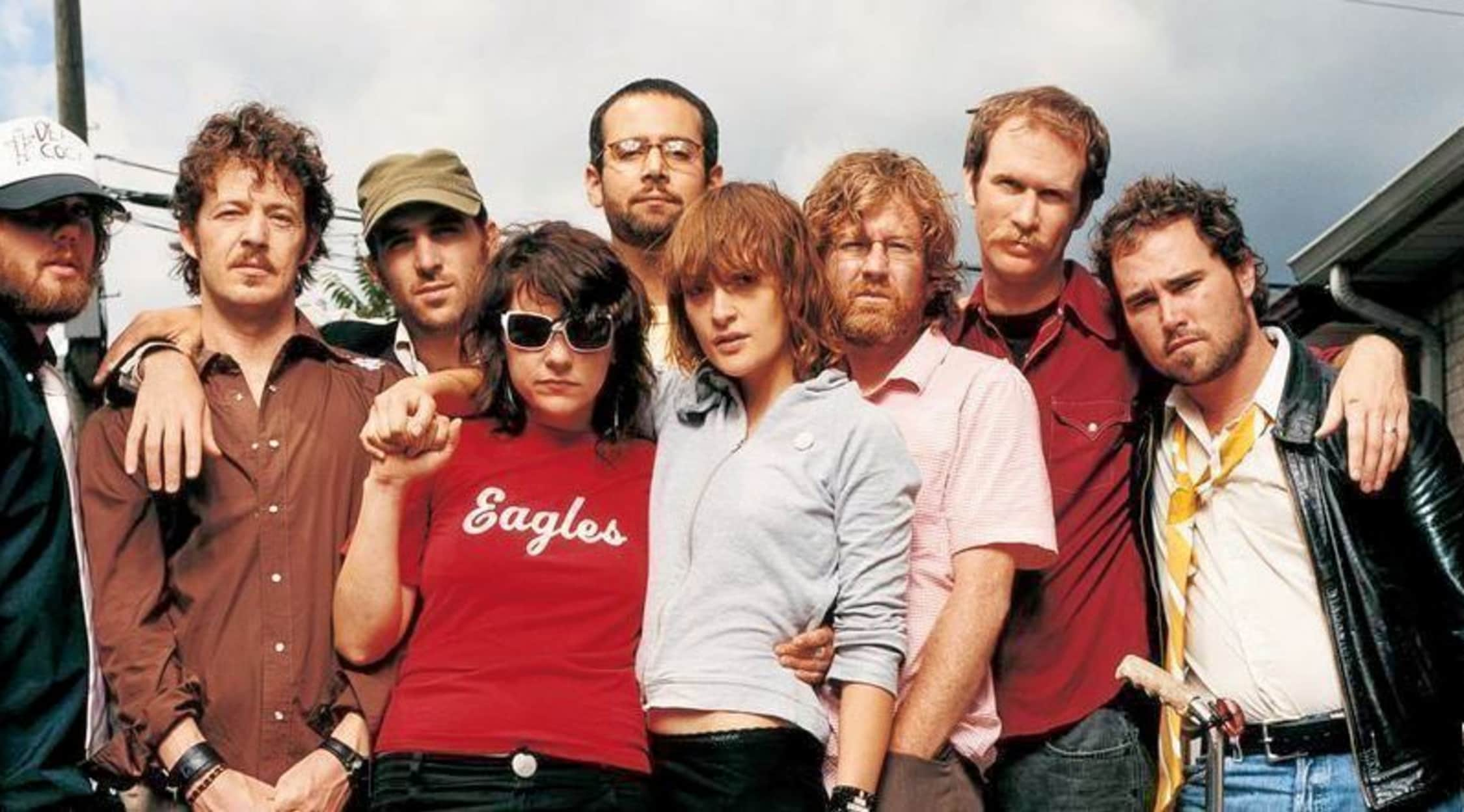 Rovi
Broken Social Scene Tickets
Broken Social Scene Tickets
Defined by its baroque style and experimental structures, Broken Social Scene is a showcase of indie and experimental rock acts from around the Toronto music scene. Because the band is a musical collective, most of its individual members record and tour only part-time. In addition to its own studio records, Broken Social Scene has contributed music to the soundtrack of several films and TV shows, including The Time Traveler's Wife, Scott Pilgrim vs. the World and It's Kind of a Funny Story.
Toronto's Finest
Broken Social Scene is the brainchild of veteran musicians Kevin Drew and Brendan Canning. With contributions from Justin Peroff, Charles Spearin and many others, the band released its debut album, Feel Good Lost, through Noise Factory Records and Arts and Crafts Production on March 6, 2001. The album's ambient style mostly eschewed vocals in favor of a post-rock instrumental showcase. A year later, the band released a more traditional rock album, You Forget It in People, which achieved a gold certification in Canada and won a Juno Award for Alternative Album of the Year. In 2005, the self-titled album Broken Social Scene won yet another Juno Award for Alternative Album of the Year. It was also shortlisted for the Polaris Music Prize, an annual cash prize award for albums with artistic merit. The 2010 follow-up album Forgiveness Rock Record briefly occupied the top spot on the Canadian chart. It was once again nominated for a Polaris Music Prize but lost out to Les Chemins de verre by Karkwa. Following a seven-year hiatus, during which many of its artists pursued other projects, Broken Social Scene returned in 2017 with the album Hug of Thunder. The band followed it up with two extended play albums called Let's Try the After in 2019.
Where can I purchase Broken Social Scene tickets?
Tickets are available to purchase at StubHub either through the website or the mobile app.
Who are the members of Broken Social Scene?
Broken Social Scene is composed of associated acts from around Toronto. Some of the associated acts include Apostle of Hustle, Do Make Say Think, Feist and Emily Haines and The Soft Skeletons. Kevin Drew, Brendan Canning, Justin Peroff, Andrew Whiteman and Charles Spearin make up the core of the group. They are sometimes joined by other musicians such as David French, Sam Goldberg, Amy Millan and Ariel Engle. However, the exact lineup may change in between tours.
Is Broken Social Scene touring in 2019?
After a long summer tour, Broken Social Scene is not currently planning to tour widely in the second half of 2019. However, it is making appearances at the Wanderlust Festival in Whistler, British Columbia and CHS Field in Saint Paul, Minn.. Previous engagements in the UK and Europe, including the Way Out West Festival in Gothenburg, Sweden, and the Green Man Festival in Brecon, England, were cancelled due to health issues with band members.
What is the band's tour setlist like?
The band's setlist includes "Cause = Time," "7/4 (Shoreline)," "Protest Song," "Can't Find My Heart," "Stars and Sons," "World Sick," "Stay Happy," "Art House Director," "Sweetest Killer," "Hug of Thunder," "All I Want," "Boyfriends," "1972," "Looks Just Like the Sun," "Passport Radio," "Superconnected," "Halfway Home," "Anthems for a Seventeen Year-Old Girl" and "Ibi Dreams of Pavement (A Better Day)." The exact setlist is subject to change at any time.
What can I expect from a Broken Social Scene concert?
Broken Social Scene leans heavily into its experimental rock side. In addition to guitars and drums, it sometimes incorporates orchestral elements, including horns, woodwinds and violins, which is reflected in the band that appears on stage.
Which artists are similar to Broken Social Scene?
If you enjoy the music of Broken Social Scene, then you should check out some of its associated acts, including Amy Millan and Jason Collett.
Back to Top
Epic events and incredible deals straight to your inbox.