There aren't any Events on the horizon right now.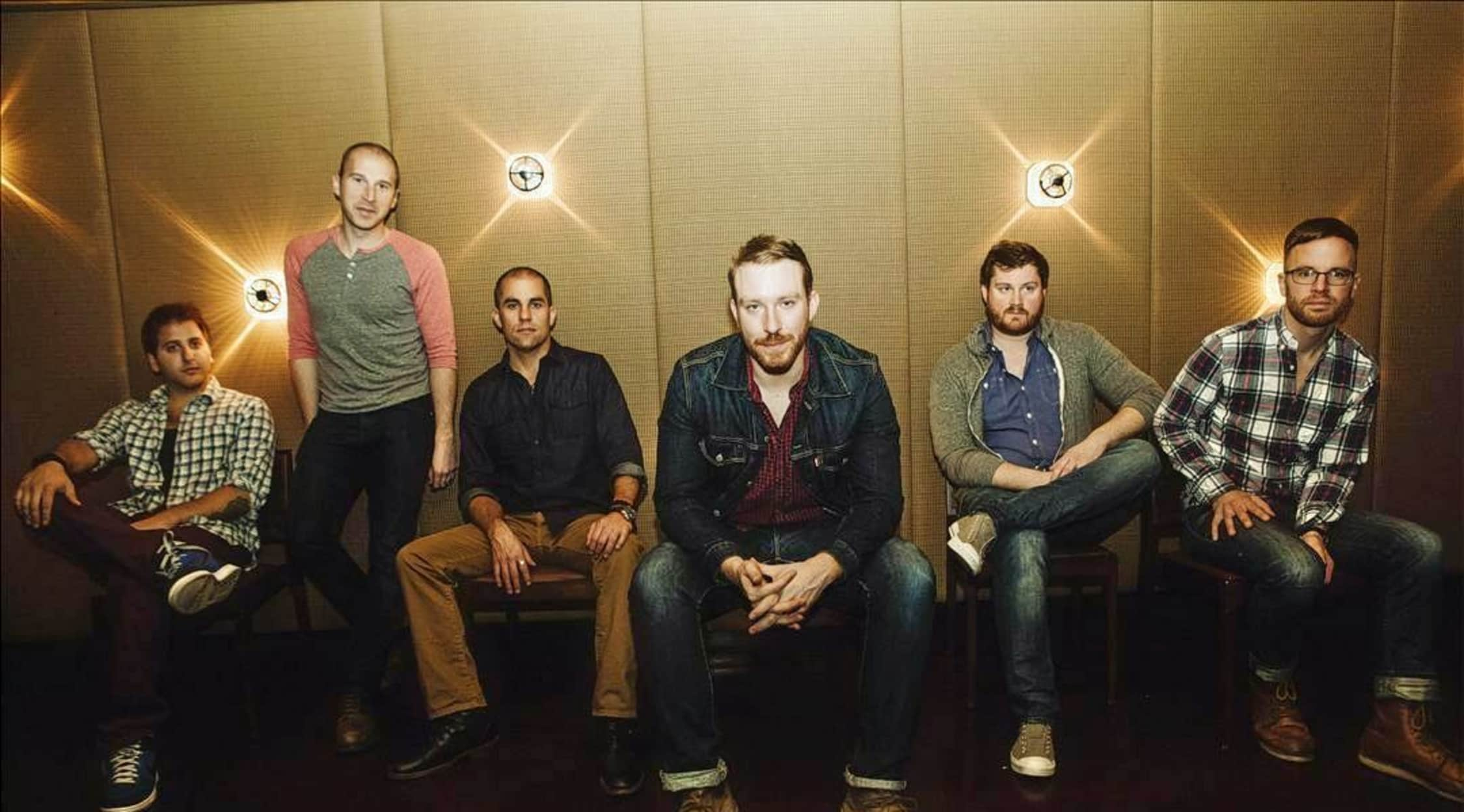 Rovi
Bronze Radio Return Tickets
Bronze Radio Return Tour
While much of the music scene is populated by artists and groups that don't dare to do something different and simply follow in the footsteps of the popular sound of the time, but Bronze Radio Return is a breath of fresh air in the world of music, as not only do they follow their own path but they make amazing music while doing it. Taking the world by storm over the past few years with their incredible style and talented performances, Bronze Radio Return have been taking music back to it's roots with it's indie roots rock sound that has had audiences and critics alike garnering them with praise and accolades. There seems to be no stopping this one of a kind group, so it would be wise to catch them perform live at one of their upcoming shows before they become a household name! Lucky for you, there is a show happening in late January that is bound to bring in a wealth of fans and newcomers alike, so if you're going to be in the New York, New York area then you owe it to yourself to get tickets to the show happening at the Bowery Ballroom. Tickets are now on sale at StubHub, so make sure that you get yours while they're still available, as their popularity will lead to ticket inevitably selling out in the coming days and weeks.
About The Band
A unique and distinct sound through and through, Bronze Radio Return isn't your average band. Forming in Hartford, Connecticut in 2007, Bronze Radio Return has been gracing the music scene with their presence and their unique take on indie and roots rock music through a multitude of releases that keep the fans coming from all over to see them perform live. After about a year of performing live shows in New York, the group was discovered by Doug Derryberry and offered them a chance to record, resulting in their 2008 self-titled EP. This lead to them recording their debut album "Old Time Speaker" in 2009, which was a huge success and had much of it's hit singles make their way up the charts and onto television shows and commercials. They followed this up with the sophomore effort "SHAKE!SHAKE!SHAKE!" in 2011, in which the group broadened their horizons and explored the boundaries outside of just roots rock. Nevertheless, the album was a huge success, with much of the music being heard all over in television, stores, and the radio. Not to disappoint their ever growing fanbase, Bronze Radio Return released their most recent album "Up, On & Over" in 2013, and have continued their hot streak of releasing amazing albums. There seems to be no stopping Bronze Radio Return in their rise to stardom, and the music scene continues to be grateful for their presence.
Breakthrough Album
While Bronze Radio Return has been able to churn out excellent albums ever since their first EP in 2008, their music took a little bit to reach the mainstream public in the same capacity that they do today. So while it took them a couple years to break out of anonymity since their formation in 2007, they managed to do it with their debut full length album, "Old Time Speaker", in 2009. This was the album that spread the word that Bronze Radio Return was here to stay, and with singles like "Lo-Fi", "Digital Love", "Worth Wondering", and more, the group had no trouble getting the attention that they deserved. These songs and more were included on television shows, commercials, and in stores all across the country.
Bronze Radio Return Trivia
While it's definitely normal for a band to have some of their music used in television shows, commercials, and beyond, it's incredibly rare for an indie band such as this to have so much of their music used in the capacity that it was, and continues to be. Just a fraction of the television shows that Bronze Radio Return's music was used in is: American Idol, 90210, Hart of Dixie, and more. Their music has also been used in Hollister, Polo Ralph Lauren, and many other places around the country.
Fan Experience
People can't stop talking about the amazing shows that this incredibly talented sextet put on, making Bronze Radio Return seem to be a beacon of hope in the music scene. From the instant you step into the venue you'll be overcome with excitement at the musical prowess that awaits ahead, and from beginning to end you'll have a smile plastered on your face as a result of Bronze Radio Return's amazing musical mastery. Chances are good that you'll have any one of their hit singles stuck in your head for days after the show comes to it's end, and chances are good that you won't mind it in the least. The songs you'll hear vary from fantastic to absolutely amazing, so make sure that you'll be in the audience at their upcoming show by getting the tickets that you need to get there from StubHub today!
Back to Top