We didn't find any Events nearby, but here's what's happening in other cities.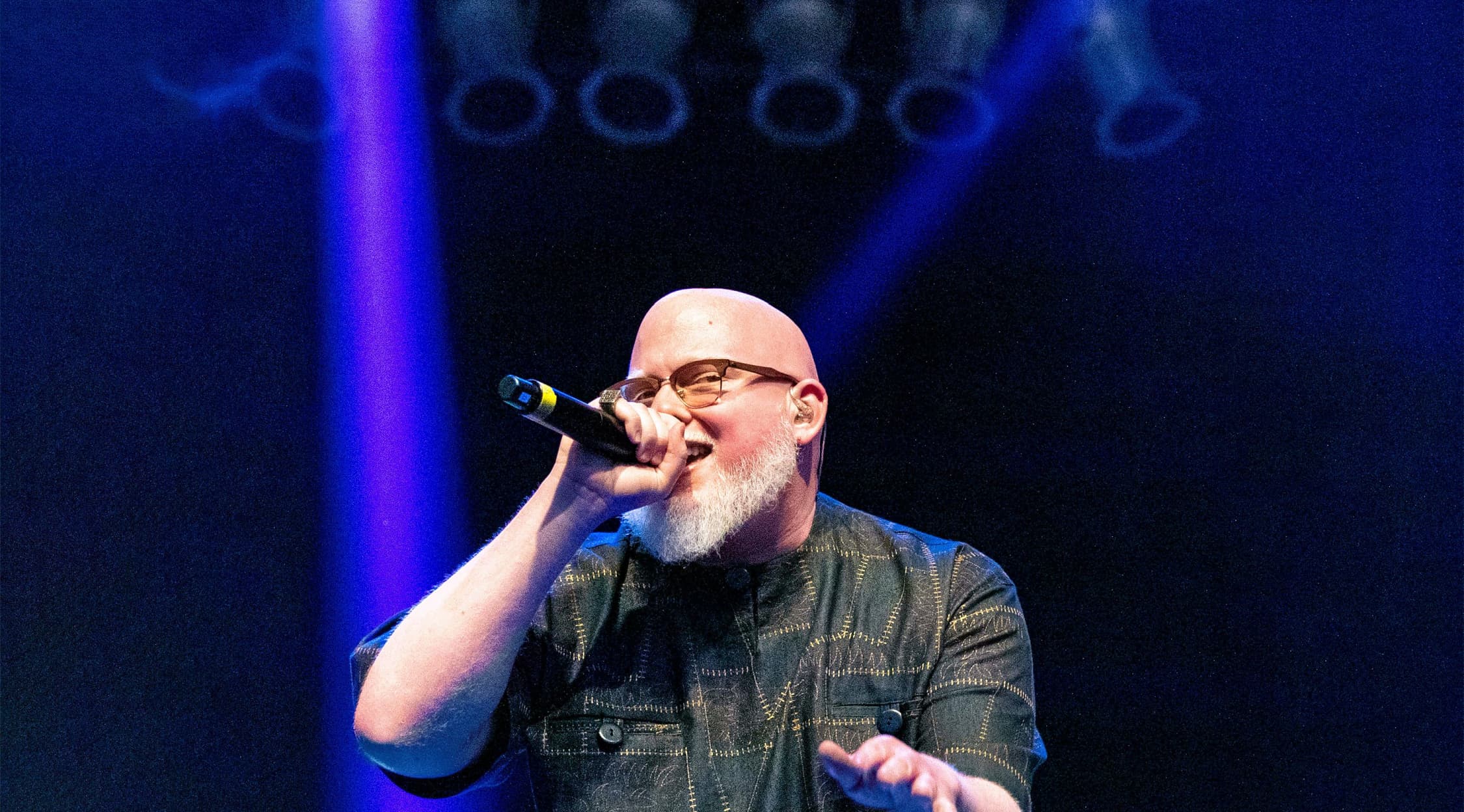 Rovi
Brother Ali Tickets
Brother Ali Concert Schedule
Brother Ali is heading out yet again for another jam-packed North American tour. Don't miss this incomparable rap artist as he heads to a city near you, including: Berkeley, Santa Cruz, Los Angeles, CA; New York, NY; Minneapolis, MN; Chicago, IL; and Denver, CO. This is list is liable to be updated so be sure to keep up to date on all of Brother Ali's latest tour dates right here on StubHub – home of all your online ticket needs.
Brother Ali's latest tour is his most exciting and highly anticipated to date. Brother Ali will be zig zagging all over North America, hitting most of the United States and parts of Canada. He'll be playing the coolest clubs around the continent, from Vancouver's Biltmore Cabaret to Orlando's The Social, bringing his killer repertoire of hit tracks and singles straight to your eardrums. Don't miss this one-of-a-kind MC phenomenon – get your tickets today!
About Brother Ali
Jason Newman, today more popularly known by his stage name Brother Ali, would spend his early years moving from city to city in the Upper Midwest. From Madison and then Wisconsin, he settled briefly in Michigan where he discovered street scenes like graffiti, breakdance, and rap. Finally landing with his family in northern Minneapolis at the age of fifteen, he would continue his interest in street culture, especially rap.
The then-young Rhymesayers label would eventually discover Brother Ali's demo tape, Rites of Passage. His raw talent was so impressive that Rhymesayers not only signed Ali, but convinced him to compete in the 2000 Scribble Jam. Ali's slick rhymes earned him a spot as a finalist in the contest.
Brother Ali made his debut in 2003 with Shadows on the Sun. It would be produced by Ant of underground rap outfit Atmosphere and would include "Forest Whitiker," a song that directly addressed Ali's albinism. Ali's ability to turn is personal struggles into meaningful tracks would be showcased in his next release, 2007's The Undisputed Truth. Always searching for ways to convey important messages in his music, Brother Ali released Us in 2009, which called for a revival of the "golden age" hip-hop that inspired him. 2012's Mourning in America and Dreaming in Color would be as poignant as any of Ali's albums, as it expresses a deep and realistic love for the United States.
Ali has also released several EPs. His most notable EP is 2009's The Truth Is Here, which was sold with a promotional video for "Good Lord," exclusive music videos, interviews, and a full-length recording of a show from his The Undisputed Truth tour. Brother Ali would also release the EPs Champion in 2009, The Bite Marked Heart in 2012, and Left in the Deck in 2013.
Previous Hits
Brother Ali hit his stride since releasing his sophomore album, The Undisputed Truth, in 2007. The album draws from diverse styles, from rock to funk to bluegrass, while maintaining the old-school dedication that balances smart lyrics with danceable beats. This sincere, thoroughly enjoyable album peaked at number six on Billboard's Top Independent Albums. 2009's Us would rise to a notable twenty-nine on the charts, demonstrating that the intelligent rhymes and wordplay of golden age hip-hop is alive and well. That same year, his EP The Truth Is Here would rise to number eighteen in Top Independent Albums, thanks to its expert balance of swagger and no-nonsense lyrics. Brother Ali's latest release, Mourning in America and Dreaming in Color, would be his most successful album to date. It stayed at number five in Top Rap Albums from 2013 to 2014, and would be critically acclaimed. As always, Brother Ali remains honest, dedicated both to his musical craft as well as delivering a meaningful message.
Trivia
Rites of Passage, Brother Ali's demo tape, is a cassette-only release. The Rhymesayers label attempted to convert it to CD with limited success, and gave their best CD re-mastering attempt to the first three hundred fans who pre-ordered the Champion EP.
The Brother Ali Concert Experience
Following in the tradition of his old-school hip hop inspirations Rakim and KRS-One, Brother Ali delivers one of the most hard-hitting, intricate, and groovy performances around – and that's worth noting, since the majority of the hip hop genre has delved into crossover territory. Whether he's opening with one of his early singles like "Room with a View" or treating the audience to his newer tracks like "Letter to My Countrymen," Brother Ali never disappoints. Grab your best concert buds because Brother Ali will deliver an experience that you'll be dying to share. Don't miss your chance to see Brother Ali live and in the flesh!
Back to Top
Epic events and incredible deals straight to your inbox.