We didn't find anything nearby, but here's what's happening in other cities.
5 events in all locations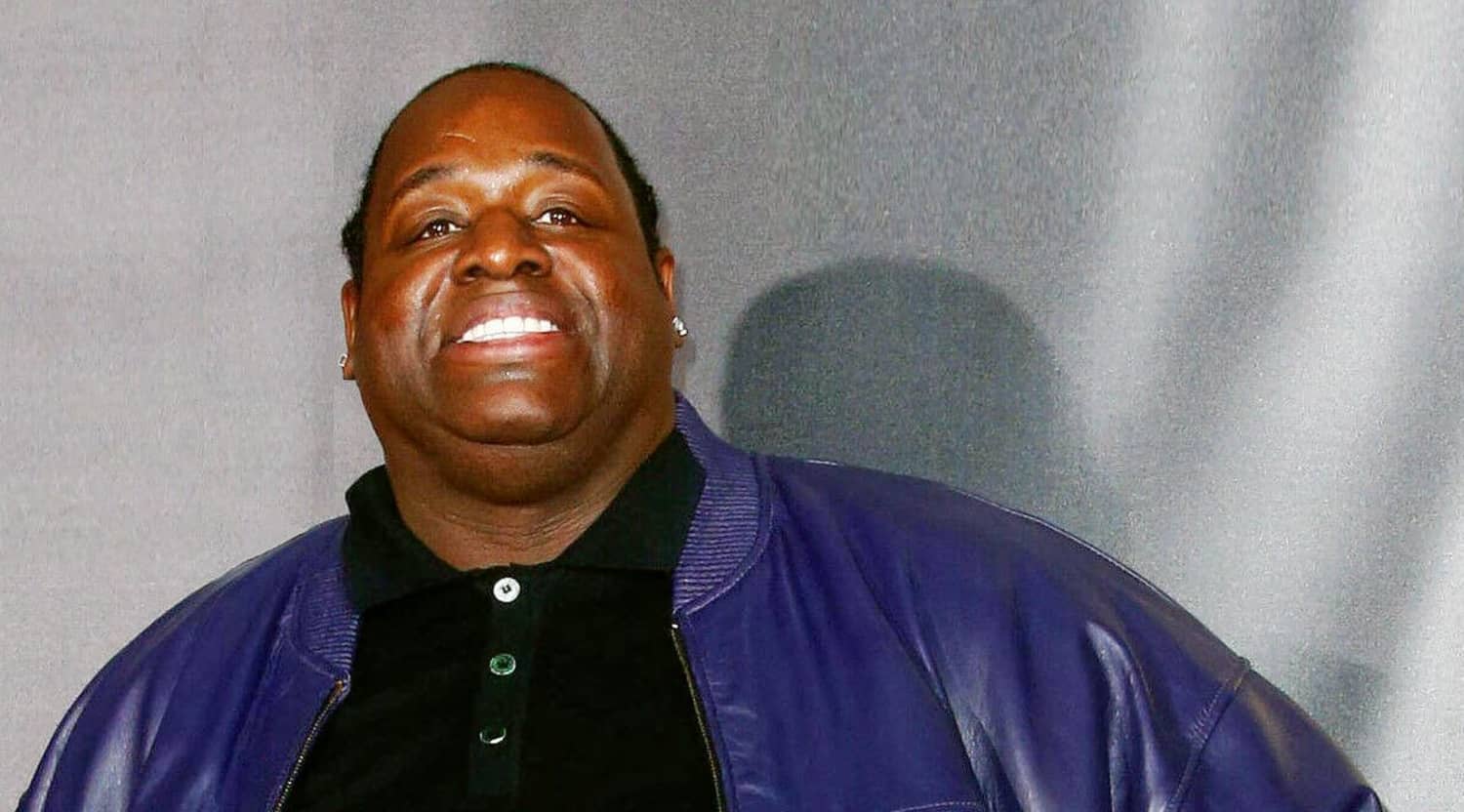 Alamy
Bruce Bruce Tickets
Bruce Bruce Plot
Were you trying to narrow down your options for this weekend for what show to go and see with your closest friends? Well if you have some time to enjoy a show on the stage without work getting in the way and you've already seen the concerts, stage shows, and sporting events that StubHub can get you access to this weekend and you're still feeling committed to a comedy show, consider heading out to pick up your tickets through StubHub to see Bruce Bruce perform on the stage today! Committed to his own comedy, Bruce Bruce began to pursue his career in comedy while still working his 9-5 job, solely because he loved performing. After landing a prominent spot on BET's Coast to Coast program and a large gathering of fans from his performance on shows likeHBO's Def Comedy Jam, Bruce Bruce's talents have led to him being cast and performing in suchpopular films as The Wash, xXx State of the Union, Larry the Cable Guy: Health Inspector, Idlewild, Who's Your Caddy?, and Think Like A Man. This hilarious comedian may not be as recognizable as a living legend like Bill Cosby, but he's certainly well on his way, so if you were hoping to head out this weekend to not only catch a memorable show on the stage, but to see a performer that you'll be talking about for weeks to come, know that you can't go wrong at all picking up your tickets to see Bruce Bruce on the stage when he comes to perform next by logging on to StubHub! The laughs never stop at Bruce Bruce shows, so treat yourself to a great weekend out by logging on to StubHub and getting your tickets while they're still available! Don't miss out, get your tickets today!
Bruce Bruce Schedule
Whether you were hoping to seeBruce Bruce perform at the Sound Board at the Motor City Casino in beautiful Detroit, Michigan? Well no matter where you were hoping to see Bruce Bruce on the stage, know that you won't be the only comedy fan hoping to get in to see this show on the stage. Some of Bruce Bruce's biggest fans are sure to turn up in the hopes of getting all of the tickets they need to get their friends into the show. If you had the same idea for this weekend, consider beating the rush by logging on to StubHub from home and securing the seats that you need in just a few clicks. So don't miss out on your chance to see Bruce Bruce on the stage, get your tickets through StubHub today!
Bruce Bruce Cast
Bruce Bruce is the kind of comedian who's made waves in the comedy world since the first time he took to the stage to perform his unique brand of humor, and his skills and talents have all been recognized within the entertainment industry to cast him to perform alongside such talents in various projects as Larry the Cable Guy, Iris Bahr, Joanna Cassidy, Lisa Lampanelli, Ice Cube, Willem Dafoe, Scott Speedman, Peter Strauss, Samuel L. Jackson, Xzibit, Peter Strauss, Sunny Mabrey, Nona Gaye, David Koechner, Michael Papajohn, Iris Bahr, Rickey Smiley, J. Anthony Brown, Ray J, Noree Victoria, Michael Ealy, Jerry Ferrara, Meagan Good, Kevin Hart, and more! This hilarious comedian has appeared on different films and television shows in comedic roles since he first landed his big break in the year 2000. Since then, he's been asked to perform as part of the cast in big name productions alongside some of the hottest names in Hollywood right now. So if you were hoping to make the most out of your weekend and head out to see a comedy show that'll make you nearly in years with laughter, head to StubHub to see if there are any tickets available to get you in to see Bruce Bruce on the stage when he performs next near you!
Bruce Bruce Author
Are you the kind of person that jumps at every chance you have to see a hilarious comedy show on the weekend? Well if you have the time on your hands to head out and see a celebrated comedy performer on the stage this weekend deliver a hilarious set on a stage in your area, know that you're going to want to get your tickets to see a figure like Bruce Bruce! As any comedy fan can tell you, Bruce Bruce is a hilarious figure who got his start performing on the stage, adding to the long list of loyal fans that turn up at every show and sell out every seat when he performs at the most popular venues! Bruce's loyal fans are the reason he's become such a popular figure in the comedy world, turning up at his every show and encouraging this hilarious figure to keep on doing what he does best. Though many of Bruce Bruce's biggest fans have been calling for him to release a written work of some kind so that his fans would have something to occupy themselves when he's not scheduled to take the stage, this popular comedian is simply too busy working on his own jokes and comedy to put any effort towards a book or written release. The extent of Bruce Bruce's writing is when he sits down to pen his jokes for his next big set on the stage! But don't worry, you'll still have plenty of opportunities to get your fill of Bruce Bruce's material, even without a book around to hold your attention. In fact, Bruce Bruce is going to be coming to the stage to perform at a venue in your area soon, so if you were hoping to get your fill of a hilarious comedy show this weekend, know that your best bet for maximum laughs is to head to StubHub and get your tickets to see Bruce Bruce on the stage today!
Bruce Bruce Trivia
Q: When was Bruce Bruce born?A:Bruce Bruce was born on February 9, 1965.
Q: Where wasBruce Bruce born?A:Bruce Bruce was born in Atlanta, Georgia.
Back to Top
Epic events and incredible deals straight to your inbox.