There aren't any Events on the horizon right now.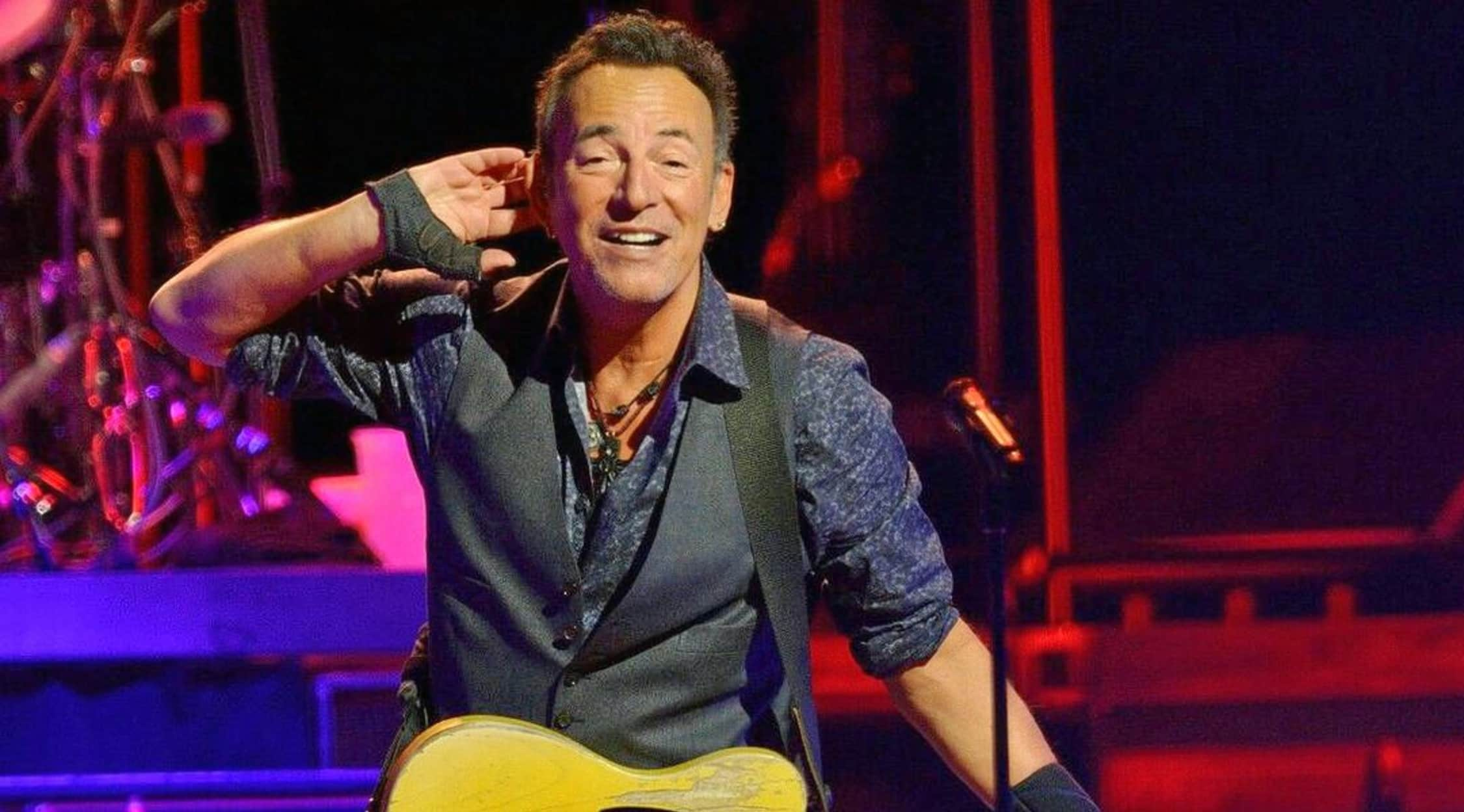 Alamy
Bruce Springsteen Tickets
Bruce Springsteen tour dates
Bruce Springsteen has released dozens of albums, boxed sets and compilations of work over the past four decades, earning him the nickname, "The Boss," along the way.
Since joining his first band, The Castiles, in 1965, New Jersey native Bruce Springsteen has been America's working-class rock hero. His music is a soulful mix of folk commentary and romance, with messages that draw in the listener and leave them wanting more.
Fans love to see Bruce Springsteen tour. His concerts are legendary, including a four-hour performance in September 2016 at Gillette Stadium in Foxborough, Mass., which resulted in the stadium being fined more than $22,000 for breaking the town's curfew.
In 1998, Springsteen was inducted into the Rock and Roll Hall of Fame, and he received the Kennedy Center Honors in 2009.
Bruce Springsteen's background
Bruce Springsteen was born in Freehold, New Jersey, on September 23, 1949. He took up the guitar at age 13 and has been delighting music lovers around the world ever since.
If 1975's Born to Run launched Springsteen and his E Street Band into stardom, 1980's The River vaulted him higher still, and 1984's Born in the U.S.A. launched him into superstardom.
Throughout his life, Springsteen has been a champion of social justice, including participating in USA for Africa's "We Are the World" compilation in 1985. His music has also been a platform for addressing current social issues. His 2002 album release, The Rising, spoke to the 9/11 terrorist attacks, and sold more than 520,000 copies in its first week.
Bruce Springsteen's noteworthy awards
Bruce Springsteen's music resonates with fans, and he has the awards to prove it.
"Philadelphia," written for 1994's movie Philadelphia, won an Oscar for Best Music, Original Song. The song also won a Golden Globe Award in the Best Original Song - Motion Picture category, and an ASCAP Award in 1995.
In 2009, "The Wrestler" won a Golden Globe for Best Original Song - Motion Picture for the movie of the same name.
Springsteen has also won numerous Grammy Awards, including Best Rock Vocal Performance, Male for "Dancing in the Dark" (1985), Best Contemporary Folk Album for The Ghost of Tom Joad (1997), and Best Rock Album for The Rising (2002.)
Bruce Springsteen's biggest hits
Every Bruce Springsteen fan has their own favorites from among his vast library of music.
Some of Springsteen's most commercially popular songs from 1975's Born to Run include "Born to Run" and "Thunder Road." Five years later, The River was released, including such hits as "Hungry Heart" and "Fade Away."
Born in the U.S.A., released in 1984, includes several fan favorites, such as "Dancing in the Dark," "Glory Days," "Cover Me," "My Hometown," and the title track, "Born in the U.S.A."
In 1987, Tunnel of Love was released, introducing the world to "Brilliant Disguise" and "Tunnel of Love."
Hits from the '90s include "Human Touch," from the 1992 album with the same name; "Streets of Philadelphia," from the 1993 movie Philadelphia; and "Secret Garden," from Springsteen's Greatest Hits album, released in 1995.
"Land of Hope and Dreams" from Wrecking Ball, released in 2012, is a more modern favorite.
Similar to Bruce Springsteen
Fans searching for Bruce Springsteen tickets might also like John Mellencamp, whose music strikes a chord with hard-working, down-to-earth Americans. Springsteen fans also like the social, ethical and emotional appeal of music from U2.
Back to Top