There aren't any Events on the horizon right now.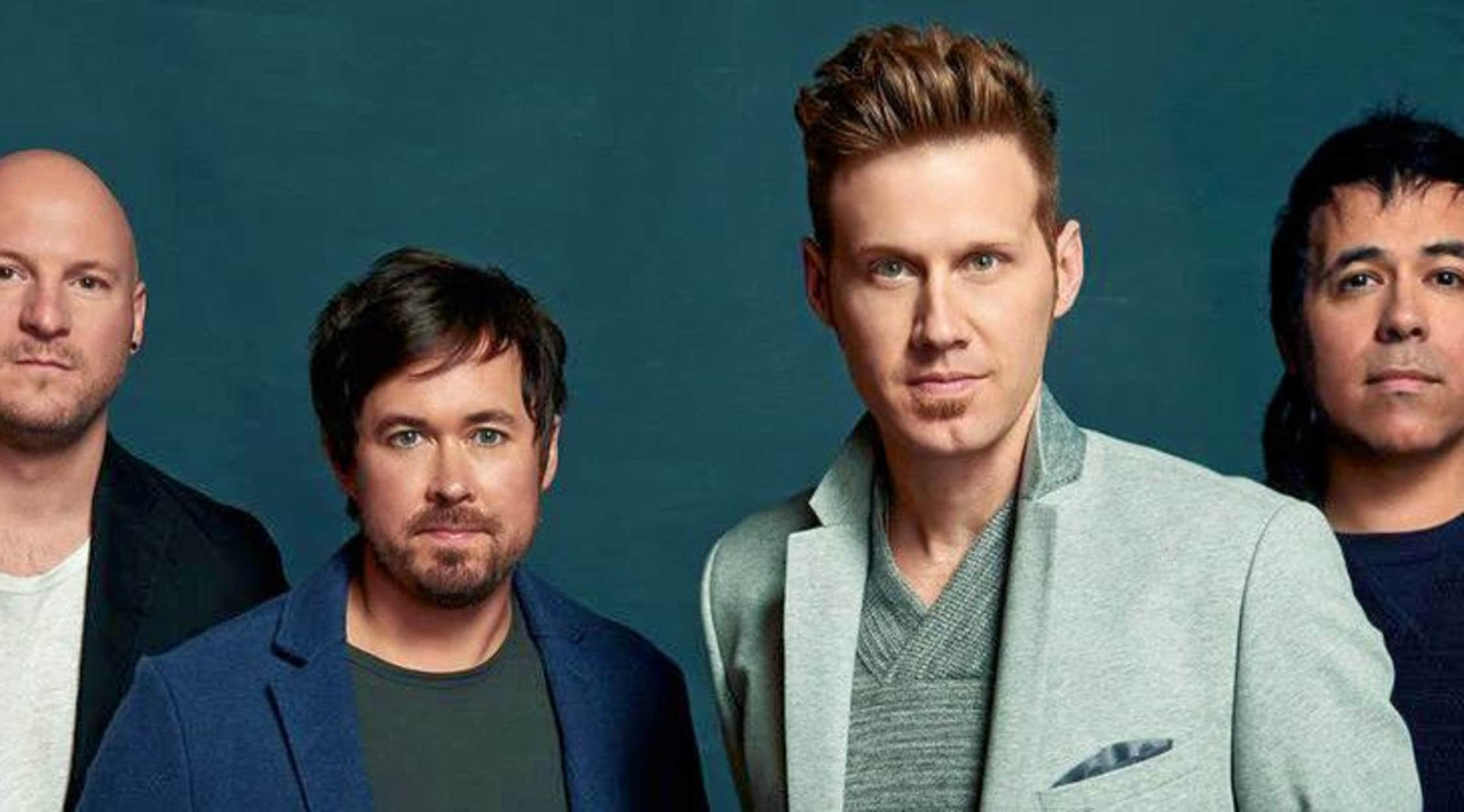 Rovi
Building 429 Tickets
Building 429 Tickets
Since 1999, Building 429 has been packing sold-out buildings and entertaining audiences of all age with their signature Christian rock sound. In 2005, Gospel Music Association named them the New Artist of the Year. Now you can come join band members Michael Anderson, Aaron Branch, Jesse Garcia and Jason Roy as they bring down the house at a venue near you! Grab your Building 429 concert tickets at StubHub today!
Building 429 Concert Tickets
Based in Fayetteville, North Carolina, Building 429 has already made a name for themselves across the country. Speaking of names, the band got their name from a Biblical passage known as Ephesians 4:29, which, in the New International Version of the Bible, reads as follows: "Do not let any unwholesome talk come out of your mouths, but only what is helpful for building others up according to their needs, that it may benefit those who listen." And their music has clearly provided a positive benefit to millions of practicing Christians who find their music uplifting and inspired. Now you can listen to Building 429 live with music tickets from StubHub!
Building 429 Rock Tickets
In the early 2000s, the band achieved success thanks to their intense touring schedule and upbeat, commercially-friendly pop-rock songs.In 2002, Building 429 released their EP Preflight, followed by their second full-length independent album, Flight, which was later renamed Building 429 in 2003. Building 429 continued to tour in and around North Carolina and even joined rock worship band Sonicflood on tour. This experience helped the band attain national exposure, and they were eventually signed to Warner Music Group label Word Records. It wasn't long before the band released their first nationally serviced radio single, "Glory Defined." The song rose to number 1 on eight combined Christian AC and CHR charts in early 2004, remaining number 1 on Christian Radio Weekly's (CRW) AC chart for ten consecutive weeks and claiming the spot faster than any single in the history of the publication. Come rock out to "Glory Redefined," and all of the band's biggest hits with rock tickets from StubHub!
Building 429 Tour Dates
Building 429 got their start by touring all over the country, and they never really stopped. This busy band, loves taking their show on the road, and now they're making their next stop near you! Visit StubHub today for a current list of Building 429 tour dates, and select the show time that works best for you. There's no better way to spend a night with family and friends than dancing and singing along with the band to all their biggest hits, including: "Glory Redefined," "The Space In Between Us," "Above It All," and "No One Else Knows," "Searching for a Savior," "Fearless," "I Belong to You," "Search Me O God," "Grace is Greater," "Listen To The Sound," "Right Beside You" and "Where I Belong," which was (the number 1 on the Billboard NCA charts and was named the 2013 Billboard Magazine Christian Song of the Year).
Building 429 Concert Tour
Everyone is talking about Building 429's current concert tour. In addition to being nominated as New Artist of the Year by the Gospel Music Association, the band recently received four Dove Award Nominations, has toured alongside some of the biggest names in the business and has traveled over seas to perform in Germany and Denmark. Building 429's latest album (including "Where I Belong,") is set to drop this summer. Now you can be among the first fans to hear their new music live! Score your concert tour tickets today at StubHub!
Back to Top