BUKU MUSIC AND ART PROJECT
There aren't any Events on the horizon right now.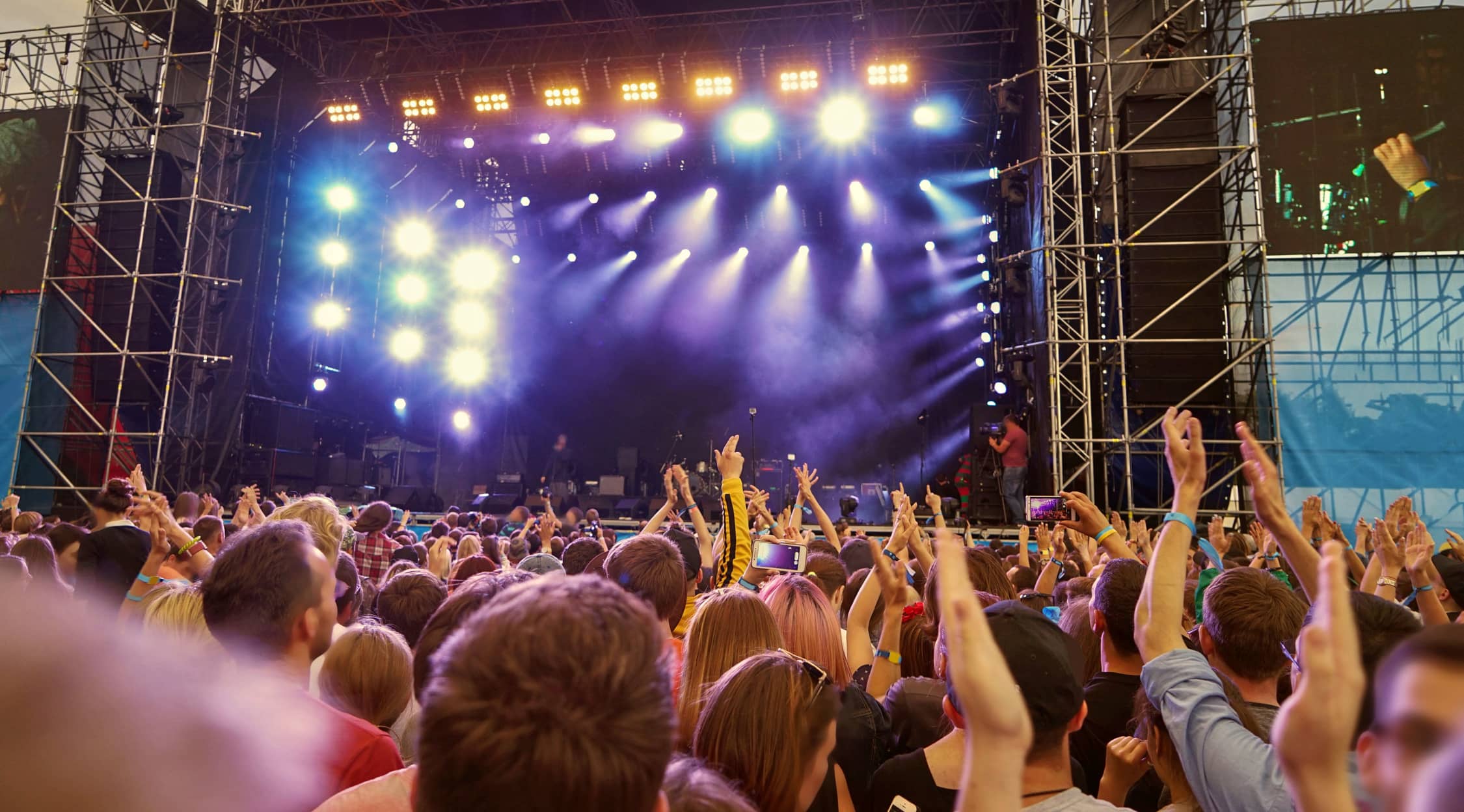 Adobe Stock RF
Buku Music and Art Project Tickets
Buku Music and Art Project Festival Tickets
The Buku Music and Art Project - sometimes stylized as the BUKU Music + Art Project - is a two-day arts festival that takes place in New Orleans each year. EDM music, dance music and hip-hop are the primary genres fans will enjoy as part of the Buku experience. Various surprise artists and newcomers have performed at the Buku venue over the years.
NOLA Roots
The managers at the Buku Music and Art Project consider it be to be a smaller, more boutique-style festival that delivers the names and awesomeness of larger events in the area. Buku seeks to create an atmosphere that is intimate without sacrificing headliners or excited crowds. Since its formation in 2012, Buku has had steady lineups of headliners in the industry and kept its mix of electronic and hip-hop music pretty even, much to the delight of fans from both genres.
Where can I buy Buku Music and Art Project tickets?
New Orleans is known for its musical background, and that means that festival tickets in the area usually disappear faster than you can blink as residents and visitors scramble to be a part of the unique musical experiences. If you take a look at the ticket offerings at StubHub, you won't have to worry about any of that, and each purchase you make at stubhub.com will come with a guarantee backed by partners at FanProtect.
What is the setup like for the Buku Music and Art Project?
The Buku Music and Art Project takes place at Mardi Gras World each year in New Orleans. Most attendees like that it is within easy walking distance from the city's well-known French Quarter. In most cases, festival management can place acts on four live stages simultaneously. These include the Ballroom, Power Plant, Float Den and Wharf Stages. The Ballroom gives acts a concert hall feel and includes a balcony. The Wharf Stage is an ideal location for dance parties or rave events where EDM artists perform.
Who performed at the most recent Buku Music and Art Project?
Buku wrapped up its most recent festival in March 2019. As it has in years past, the event brought several high-profile and up-and-coming artists together to deliver incredible setlists to fans. Lana Del Rey, Mayday Parade, Liquid Stranger and Doja Cat are just a few of the many and varied artists who graced the stages at the Buku Music and Art Project 2019.
Has the Buku Music and Art Project had any iconic performances?
As a city known for its music as much as its food, you can bet that New Orleans has used the Buku Music and Art Project to put on some great shows that will go down in festival history. The inaugural version of the event featured some cool live performances from Wiz Khalifa and Yelawolf. Pop or indie artists such as band Alt-J and singer Ellie Goulding have also found places at Buku.
What is the schedule like for the Buku Music and Art Project Festival?
All previous versions of the Buku Music and Art project have taken place at some point in March. It's safe to say that the next festival will happen during a weekend in March 2020. Management will release precise dates as the project gets closer.
What other attractions are included at the Buku Music and Art Project Festival?
Most fans come for the fantastic musical experiences, but art is also a big part of the festival and why it is included as part of the name. Several local and national artists are invited to display panels or installations of their works each year at Buku. There is also a special live gallery. You can see artists create new works in real time over the course of the festival in this area. The proceeds from many of these works go to charity, and they are often integrated into the live festival experience on various stages. The art installations are an important part of what makes this project unique.
Back to Top