There aren't any Events on the horizon right now.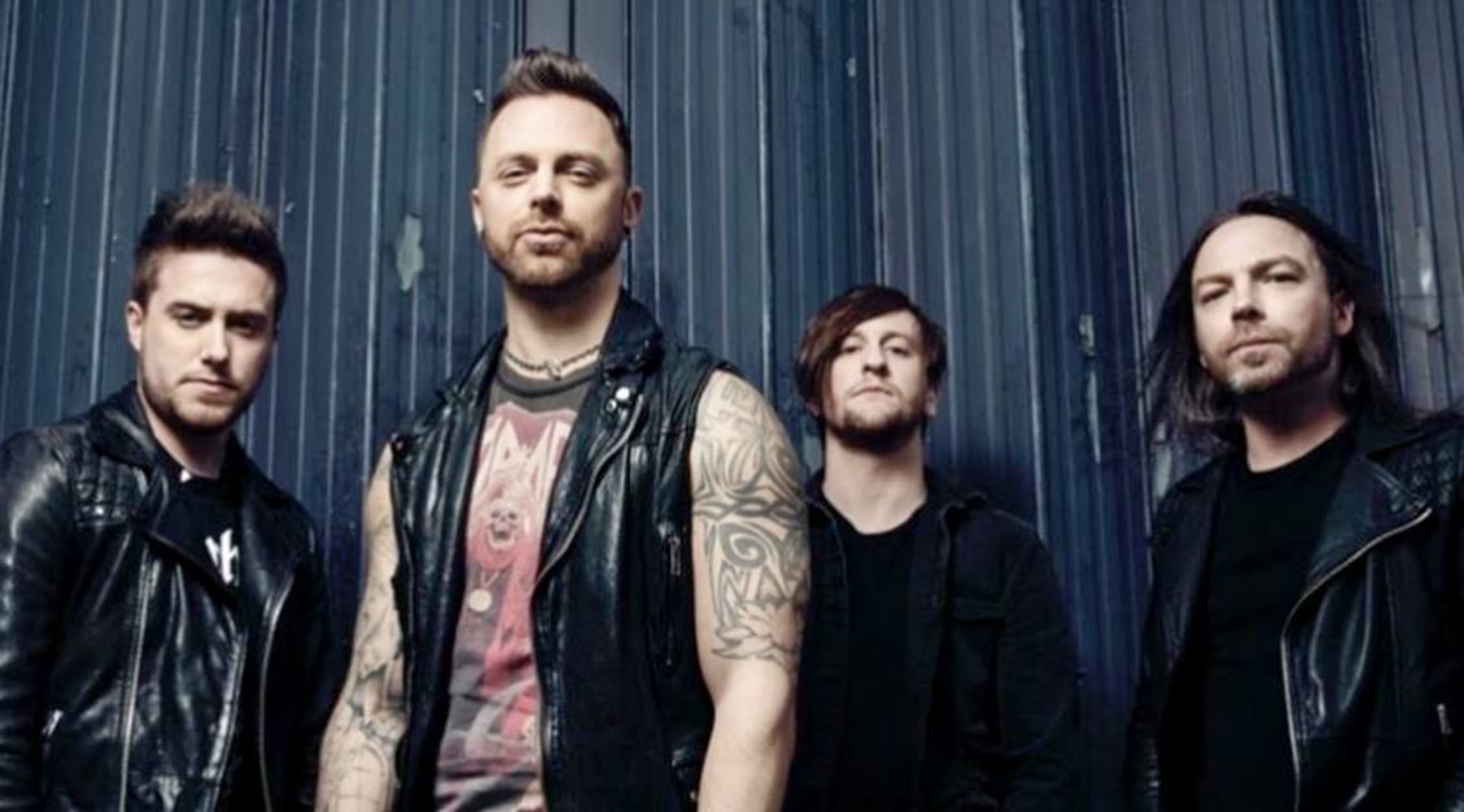 Rovi
Bullet for My Valentine Tickets
Bullet for My Valentine Tickets
Pushing the boundaries of metal, Bullet for My Valentine, often referred to as BFMV, combines aggressive heavy metal riffs with punk-infused hardcore vocals to create a unique sound that pulls from a deep pool of influences. Originally hailing from Wales, Bullet for My Valentine formed in 1998 but didn't release its debut album The Poison until 2005. The single "Tears Don't Fall" has received critical acclaim and won the Kerrang! Award for Best Single in 2006. In 2018, BFMV released its sixth studio album, Gravity, which has been described as returning to the band's nu metal roots. The band is a two-time recipient of the Metal Hammer Golden Gods Award (2006, 2010) as well as the Kerrang! Award for Best British Band for three years in a row (2008, 2009, 2010) and for Best Live Band in 2010. The group tours frequently, performing its high-energy songs for its lively fans.
From Jeff Killed John to Now
While studying music at Bridgend College, Matthew Tuck, Michael "Padge" Paget, Nick Crandle and Michael "Moose" Thomas got together in 1998 to form Jeff Killed John – the predecessor band to Bullet for My Valentine. The band started by performing Metallica and Nirvana cover songs and released its first EP Better Off Alone in 1998. Influenced by bands such as Korn and Limp Bizkit, Jeff Killed John's original sound followed the nu metal trend and included heavy syncopation and rhythmic vocals. In 2003, the musicians decided to go in a different direction and began playing heavy metal songs with a strong focus on harmony, guitars and choruses. The band changed its name to Bullet for My Valentine and released a self-titled EP with its new sound. Debuting in 2005 in the UK and 2006 in the US, the band's first studio album The Poison sold over 500,000 copies and became certified gold by the RIAA in 2009. BFMV began touring around the world to promote its new album and played at the Download Festival in 2005. In 2006, the band opened for Metallica and Guns N' Roses and played at the Vans Warped Tour as well as Kerrang XXV. The band later toured North America and Australia for the Taste of Chaos Tour alongside Atreyu and Avenged Sevenfold.
Where can I buy Bullet for My Valentine tickets?
Grab Bullet for My Valentine tickets at StubHub, the world's largest ticket marketplace. Your purchase is covered by the FanProtect guarantee.
Who are the members of Bullet for My Valentine?
The current members of BFMV are Matthew Tuck on lead vocals and rhythm guitar, Michael Paget on lead guitar and backup vocals, Jamie Mathias on bass and backing vocals and Jason Bowld on drums.
Where is Bullet for My Valentine playing in 2019?
BFMV is currently not touring in the US, but it is playing at multiple locations in Austria, Switzerland, Poland and Germany, including the Summer Breeze Festival.
What is Bullet for My Valentine's setlist in 2019?
BFMV's 2019 setlist includes "Don't Need You," "Tears Don't Fall," "Waking the Demon," "Scream Aim Fire," "4 Words (To Choke Upon)," "Your Betrayal," "Over It," "You Want a Battle? (Here's a War)," "Pleasure and Pain" and "Letting You Go." The band is drawing heavily from its new album Gravity during its European tour.
How long is a Bullet for My Valentine concert?
Most Bullet for My Valentine concerts are an hour to an hour and a half.
What are Bullet for My Valentine's albums?
The band launched its debut album, The Poison, in 2005. In 2008, BFMV released its second album, Scream Aim Fire, which sold 53,000 copies in its first week and peaked at No. 4 on the Billboard 200. Bullet for My Valentine put out three more albums with its unique heavy metal sound between 2010 and 2015, including Fever (2010), Temper Temper (2013) and Venom (2015), and in 2016, BFMV began to work on its sixth studio album, Gravity, released in 2018.
Back to Top
Epic events and incredible deals straight to your inbox.