We didn't find anything nearby, but here's what's happening in other cities.
There aren't any events on the horizon right now.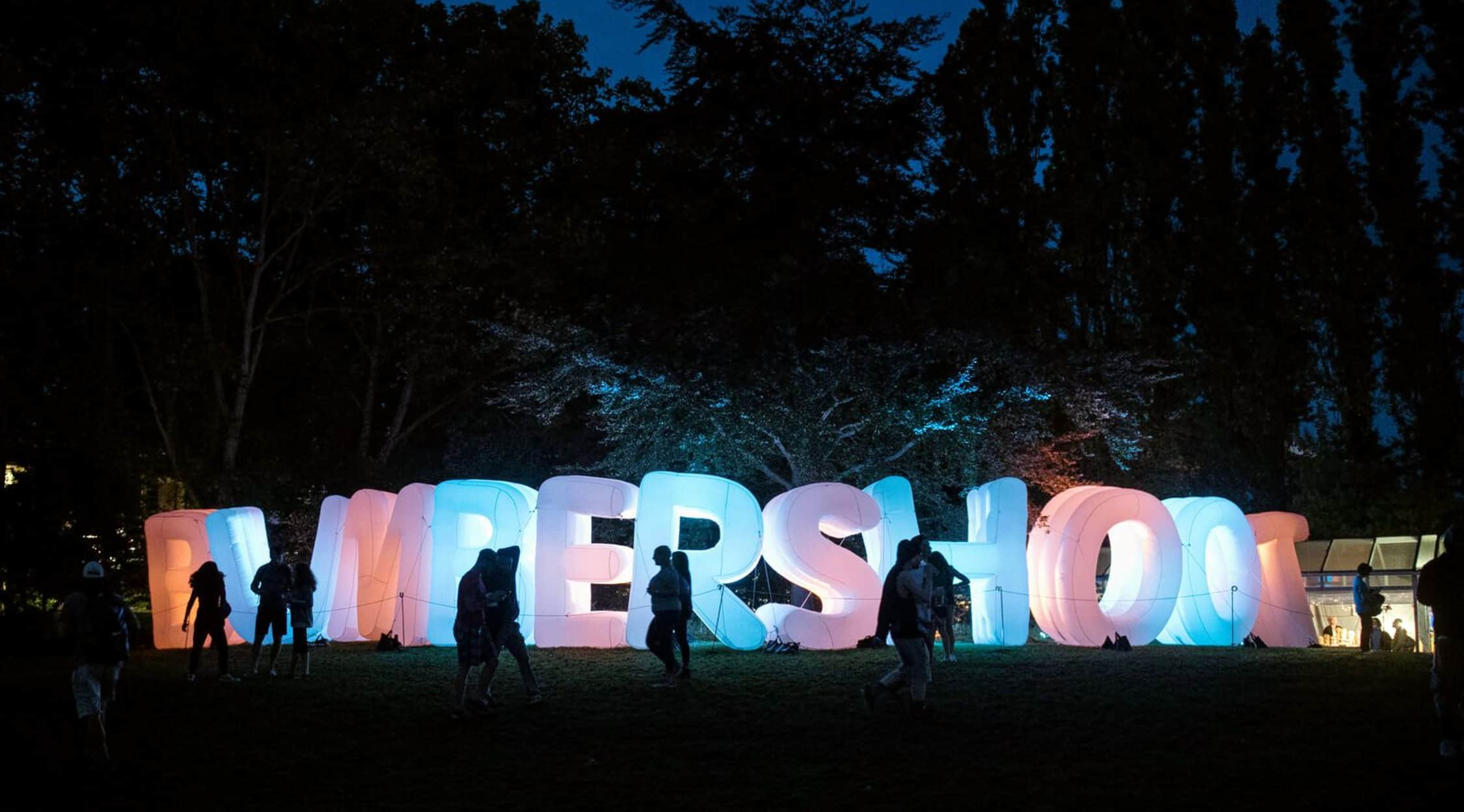 Alamy
Bumbershoot Festival Tickets
Bumbershoot Tickets
Bumbershoot is a big arts and music festival held in Seattle annually. It started in 1971 as a city-funded event. Originally, it was called "Festival '71." The current name, Bumbershoot, is a word meaning "umbrella." This name is fitting for a rainy city like Seattle. Bumbershoot has featured artists like Chuck Berry, Tina Turner, Sleater Kinney and Modest Mouse over the years.
An All-Around Arts Festival
Bumbershoot is a festival that features many kinds of art. Everything from poetry to a soapbox derby. This is a festival that isn't designed only to help people see the best artists of their day. It's also intended to inspire people to get in touch with their own creativity. Over the years, Bumbershoot has grown into a huge event, hosting hundreds of thousands of people annually. However, the festival still has something of a small-town, thrown-together feel. Over half of the tickets are sold to people who walk up. In spite of this casual vibe, Bumbershoot still attracts the best talent in the music, comedy and other arts fields. Tony Bennett performed there in 2012. In 1987, Roy Orbison appeared there. This festival has been the site of breakthroughs and comebacks for decades, now.
Where can I buy tickets to Bumbershoot?
StubHub is your source for the best Bumbershoot tickets. As the largest ticket marketplace in the world, StubHub gives you easy access to performers all round the world, and you can purchase tickets at your desktop or by downloading the StubHub app onto your smartphone.
What can I expect from Bumbershoot?
Bumbershoot takes place every year at the Seattle Center on Labor Day weekend. This is a festival that has to be seen to be believed. It's one of the largest urban arts festivals in the country. Though it attracts talent from all over the world, it has a uniquely Seattle vibe. Bumbershoot, to put it mildly, is weird. It brings together some of the biggest names in music with popular local acts. Attendees can see up-and-comers and legends in the same weekend. It's a festival with a totally unique vibe. Bumbershoot is an all-ages festival. Admission is free for children seven and under and for seniors 70 and over. At Bumbershoot, the show always goes on, no matter what the weather is like.
How long is Bumbershoot?
Bumbershoot takes place over Labor Day Weekend. This is a three-day festival. Each day is packed with performances.
Who's performing at Bumbershoot?
The 2019 lineup for Bumbershoot is very impressive. Everyone from Ian Karmel to Jo Firestone will be performing comedy there. On the music side, artists from all genres will be present. Everyone from Carly Rae Jepsen to Taking Back Sunday and The Lumineers will be there. Additional acts like Drag Queens of Seattle will also be there.
What are some quintessential Bumbershoot moments?
Bumbershoot is a great place to sit back, experience some art and people-watch. There are all kinds of interesting things going on. There are podcast teams there, comedians, visual artists, poets and great music. Everyone from Katy Perry to Heart to Death Cab for Cutie has played at Bumbershoot over the years. It often rains at Bumbershoot. Eating slightly soggy festival food is another common experience at this festival.
What sets Bumbershoot apart?
In addition to arts and music, Bumbershoot features events like Corepower's Yogashoot. This offers a little fitness and serenity in the bustling festival atmosphere. There's a silent disco at Bumbershoot. Available food vendors include Southpaw Pizza and Bok a Bok Fried Chicken.
Which festivals are similar to Bumbershoot?
They broke the mold after they made Bumbershoot. This is a festival with a totally unique outlook. Visual artists like Sarah Lovett, yoga events and huge music stars are all sharing the same space. Bumbershoot does share a lot in common with the Outside Lands Music and Arts Festival in San Francisco and Austin City Limits.
Back to Top
Epic events and incredible deals straight to your inbox.