There aren't any Events on the horizon right now.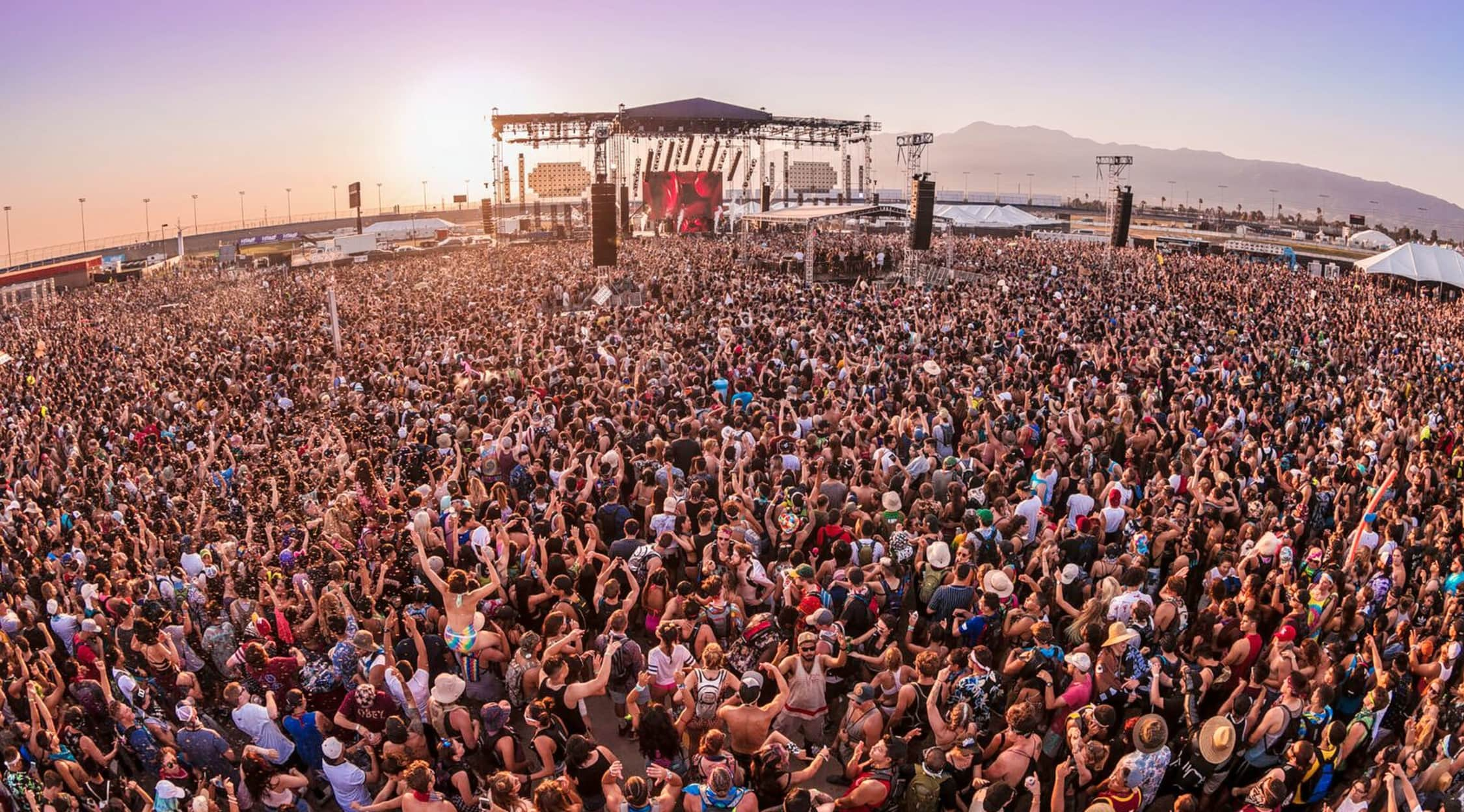 Alive Coverage
Burgerama Music Festival Tickets
Burgerama Music Festival - The 2015 Event
Burgerama is back, bringing amazing music and great times back to Santa Ana in what is sure to be one of the most exciting festival events 2015 has to offer. Don't miss Burgerama as it returns to Santa Ana's The Observatory, the ancestral home of this momentous festival event that has been rocking Southern California for decades. This year's Burgerama Music Fest will be a special two day endeavor, kicking off Saturday March 28th and closing down the following Sunday evening.
The Observatory has been a fixture of the Southern California music scene for a generation, one of SoCal's most exciting concert destinations that has pulled in some of the biggest and most exciting acts the world has to offer. Located just a stone's throw from the Santa Ana River Trail and right in the heart of Santa Ana's downtown, The Observatory is the perfect location to enjoy a night in one of SoCal's finest cities. Whether you're culturing the vibrant cultural scene of the San Diego/Los Angeles area or have never tried a California burrito, there is no better way to enjoy a trip to SoCal than with two amazing nights at Santa Ana's Observatory.
This year's Burgerama Music Festival will be featuring one of its biggest and most exciting lineups yet, with appearances from all of your favorite bands including: Weezer, Black Lips, Ty Segall, Ariel Pink, Fidlar, Bone Thugs N-Harmony, Beach Fossils, Bleached, King Khan & BBQ Show, Madlib, Gang Of Four, Roky Erickson, Together Pangea, Shannon And The Clams, Cherry Glazerr, Tijuana Panthers, La Luz, Cosmonauts, and many, many more.
About the Burgerama Music Festival
This year's Burgerama will be headlined by none other than the men, the myth, the legends themselves, American favorite rock musicians Weezer. Natives of the greater Los Angeles, Weezer would burst onto the music scene in the early 90s as they quickly gained widespread popularity and appeal throughout the alternative rock, power pop, and indie punk genres. The band's debut big label release, Blue Album, would eventually go triple platinum and spawn a slew of classic 90s rock hits including "Buddy Holly", "Say It Ain't So", and karaoke favorite "Undone - The Sweater Song". The band would continue to hone their signature sound two years later with their follow up Pinkerton, cementing Weezer as one of the most influential rock bands of the decade with the release of singles "El Scorcho" and "The Good Life". Throughout the years, the band would continue to release a mega hit album every few years, with their vaunted discography now spanning hundreds of tracks, including well known singles such as "Island in the Sun", "Hash Pipe", "Photograph", "Beverly Hills", "Pork and Beans", and their most recent hit "Back to the Shack".
Also receiving prime billing at this year's Burgerama is young psychedelic garage rock phenomenon Ty Segall, an unstoppable force on the music scene that has been shredding venues as a solo performer since 2008. Seen as the new standard bearer of the early 2000s garage rock revivalist movement, Segall has put forward one of the most prolific work ethics in the industry as he's released seven full length solo albums in as many years. Ty's big break would come with 2013's Sleeper, his sixth studio album that received rave reviews from critics and featured several pieces of the fundamental Ty Segall discography, including "Sleeper", "Crazy", "Come Outside", and "She Don't Care". Ty's most recent release, Manipulator, would light up music charts all across the board as Segall's flirtations with glam rock fostered a seventeen track, international mega hit that included the hits "Manipulator", "The Connection Man", "Mister Main", "The Crawler", "The Singer", and "Stick Around".
Representing SoCal as one of the birthplaces of the skate punk music scene, FIDLAR will be rounding out the headlining lineup for Burgerama rocking out with their new wave garage punk sound. FIDLAR bursted onto the music scene in 2009, quickly gaining momentum as the torchbearers of a new generation of skate punk musicians that quickly built up a loyal fanbase all across North America. The band would pick up an accolade from Stereogum magazine, being recognized as one of the 40 Best New Bands of 2012, paving the way for the band to pick up a major record label and release their full length debut in January of 2013. The album would receive widespread acclaim from critics, spawning their biggest hit yet, "Cheap Beer", among a strong discography that also includes the tracks "White on White", "No Waves", "LDA", "Gimmie Something", and "Wait For The Man".
Previous Hits
Burgerama Music Festival 2014 went down in the history books as one of the biggest and most exciting festivals to ever grace the city of Santa Ana, with an all star lineup that rocked the heart of Southern California for two consecutive nights. Burgerama 2014 featured a pell mell of talented artists, with some spillover as many artists from 2014 spilled over into 2015. Burgerama 2014 included the musical expertise of The Growlers; The Black Lips; FIDLAR; Sleep; Mac DeMarco; The Muffs; Death; NoBunny; Bleached: Allah Las; Tijuana Panthers; The Orwells: Dwarves; and many, many more.
Trivia
VIP packages are available for concert goers, a deluxe ticket set that includes not just concert admission but a variety of other goodies such as a slick T-Shirt, a Burgerama button, a limited edition Burgerama Cassette, 3-D glasses, and more!
Burgerama is presented as a music event hosted by none other than illustrious local label Burger Records. Burger Records, based in Fullerton, California, has been a local music scene may stay since opening up shop back in 2007.
The Burgerama Music Festival Concert Experience
Sampling from a perfect mix of California based rock bands, the Burgerama Music Festival brings together the best bands from the past and puts them right alongside some of the most exciting acts of the future. Anyone who loves rock, good music or good time will feel right at home at this iconic SoCal music event. Don't miss your chance to enjoy the Burgerama concert experience live and in the flesh - get your tickets today!
Back to Top