We didn't find any Events nearby, but here's what's happening in other cities.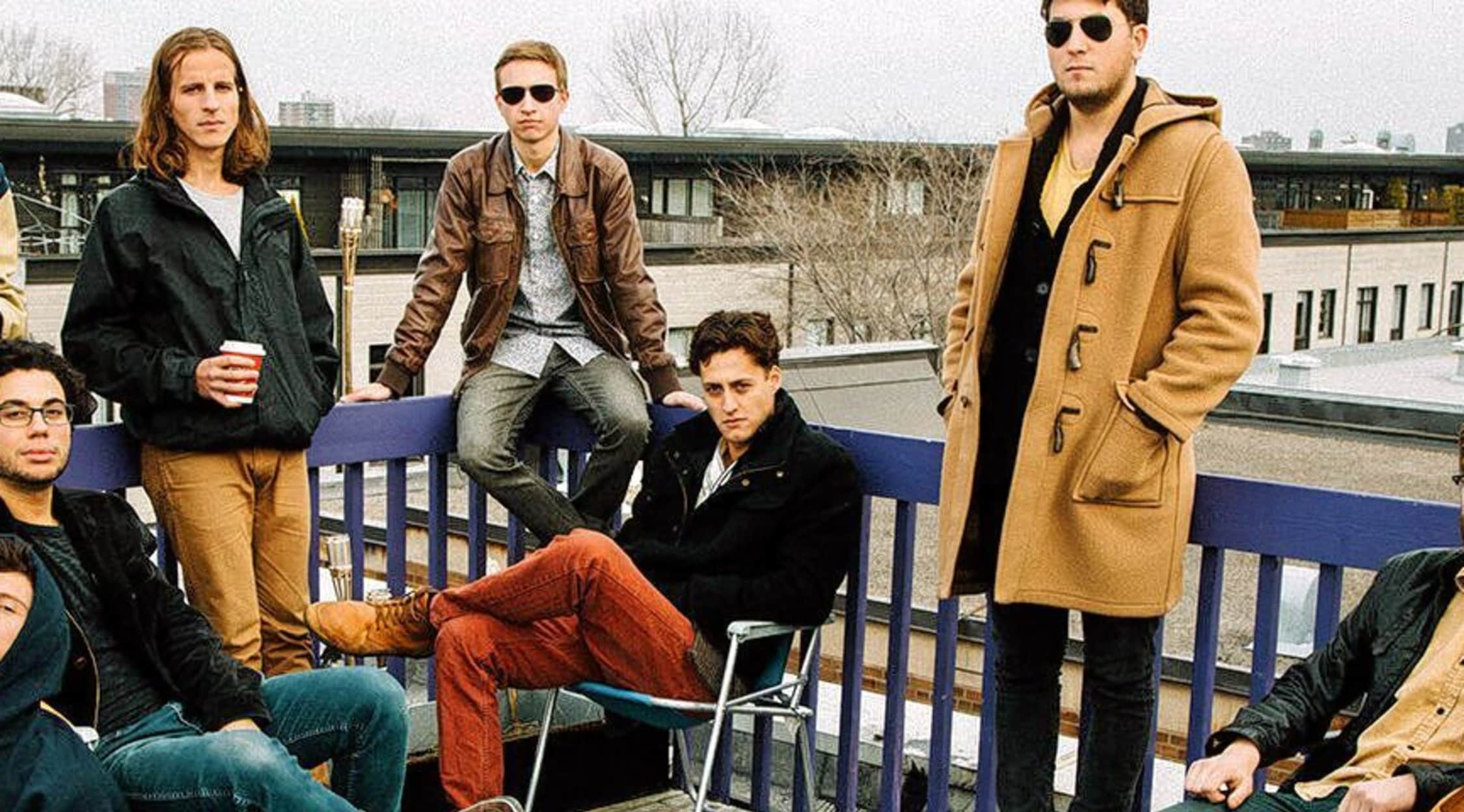 Rovi
Busty and the Bass Tickets
Busty and the Bass tour dates
If you get your hands on Busty and the Bass tickets, count yourself lucky. The nine-member band masterfully combines jazz, hip hop, soul and electronic music, and has the rare ability to carry an audience through their playing alone, without any vocals. Their live shows perfectly showcase all the members' talents, from Nick Ferraro and Evan Crofton's acrobatic vocals to Louis Stein's killer keyboard skills. Fans will appreciate Busty and the Bass' commitment to playing old and new material as well as unreleased hits you won't find on any of their EPs or albums. Ultimately, if you enjoy live music with a heavy emphasis on instrumentals, then a Busty and the Bass tour date is for you.
Busty and the Bass history
Nine-member Canadian band Busty and the Bass got their start at McGill University, where they were all studying jazz. In their first year of school, their guitar player Louis Stein hosted jam sessions at his house, and the band organically came together through those impromptu meetups. They spent their first few years together writing and performing as an instrumental band before they began writing and performing songs with lyrics.
Busty and the Bass albums
Busty and the Bass released their first full-length album, Uncommon Good, in 2017 on the independent label Indica. The first single from the album, "Common Good," is a soul-infused single about the people the group love and feel a connection to, but feel they don't appreciate enough in their lives. Before releasing Uncommon Good Busty and the Bass released three EPs. The first was 2014's Bustified. They released GLAM in 2015 and Lift in 2016, which was the last EP they put out before releasing their debut album.
Busty and the Bass career milestones
Busty and the Bass quickly grew in popularity from their gigging days at McGill University in Montreal. They went from being the go-to band for college house parties to touring the world, including Europe and the US. After having success with a few EPs, they were able to hook up with Grammy Award-winning producer/mixer Neal Pogue to produce their first studio album. After their album Uncommon Good dropped, Busty and the Bass sold out two album release shows in Montreal and New York. They also completed a successful European tour and opened for Anderson Paak on the main stage at the Montreal Jazz Festival. They then hit the festival circuit, performing at South by Southwest and The Great Escape in the UK. They were also named one of the Six Canadian Artists You Need to Have on Your Radar by Flare magazine.
Artists similar to Busty and the Bass
If you have your Busty and the Bass tour dates all lined up, you should check out similar acts like Motet and Lettuce.
Back to Top
Epic events and incredible deals straight to your inbox.