We didn't find anything nearby, but here's what's happening in other cities.
There aren't any events on the horizon right now.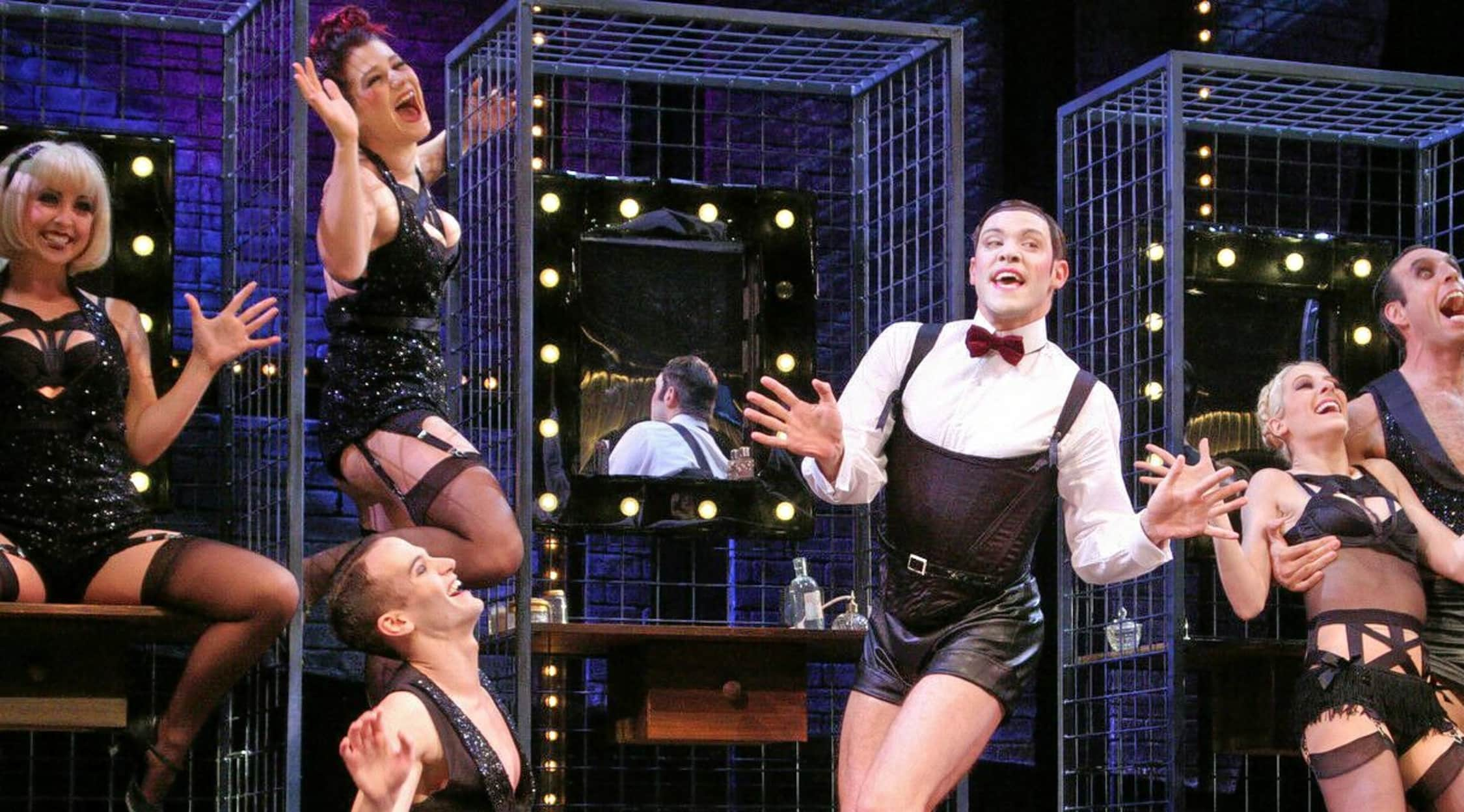 Alamy
Cabaret Chicago Tickets
Cabaret Chicago Plot
There's a certain allure in today's world that comes with setting stories during the Second World War. The romanticization of the era along with the few surviving veterans dwindling each year has reset a focus on the celebrated stories that surround this intense conflict that changed the world irrevocably. Whether it's the story about a bombing run to destroy a strategic airfield, a survival tale about POWs, or a budding romance during one of the most intense conflicts to ever span the globe, there are plenty of fascinating stories from this era that continue to captivate the nation. Though many of these stories have been recently brought to the forefront of the many narratives that have graced the stage and screen surrounding this period, there are some stories that have been around in the public eye for decades, becoming classics in the process. If you're hoping to enjoy a riveting story on the stage this weekend, know that you'll absolutely go crazy for the love story featured in the popular stage production of Cabaret when it comes to a stage next in your area! The 1930's was a turbulent time, but in Germany in particular, the world was turning on it's end. There to watch the political changes coming about with the rise of the brown shirts is Cliff Bradshaw, an American writer who happens to visit the Kit Kat Club. Though he's working, he can't help but be drawn to Sally, a singer at the club that's equally as attracted to him. Embarking on a romance at a time when everything else is unraveling, this exciting show is the perfect opportunity for fans to enjoy one of the most classical musicals to hit the stage! Come and enjoy Cabaret as soon as you have the chance by heading through StubHub today!
Cabaret Chicago Schedule
Thinking of going to enjoy a stage show with the people you care about most this weekend? Well head out to see a show that'll be memorable instead of seeing the latest production to come to the stage! There are plenty of classics headed your way for you to see, but if you're looking to enjoy a show that'll have you on the edge of your seat, make sure you buy your tickets to enjoy the beloved musical Cabaret when it opens for the stage at the Bank of America Theatre in beautiful Chicago, Illinois! Adapted for the world of film following the decades of success of this production, Cabaret continues to hold the attention of dedicated theater-goers hoping to see what a real dance number is supposed to look like! Don't miss out on your opportunity to enjoy this show that's become a staple for so many fans of the theater, log on to StubHub early so that you can enjoy Cabaret today while there are still some tickets left!
Cabaret Chicago Cast
Making this show an instant classic due to their amazing performances, actors like Bert Convy, Jack Gilford, Jill Haworth, Lotte Lenya, Joel Grey, Peg Murray, Edward Winter, Jere Admire, Barbara Alston, Ray Baron, Bruce Becker, Steven Boockvor, Frank Bouley, Roger Briant, Kathie Dalton, Mary Ehara, Sol Frieder, Patricia Gosling, John Herbert, Howard Kahl, Tresha Kelly, Mara Landi, Miriam Lehmann-Haupt, Bert Michaels, Eugene Morgan, Jayme Mylroie, Ed Nolfi, Marianne Selbert, Robert Sharp, Bonnie Walker, Lynn Winn, Penny Fuller, and more put their dance skills to use to make Cabaret a memorable show that's still being performed to this day! Representing this show today is an all-star cast consisting of Alan Cumming, Michelle Williams, Danny Burstein, Linda Emond, Bill Heck, Aaron Krohn, and Gayle Rankin, so know that you're getting the opportunity to see some of the finest actors on the stage today as they recreate one of the most beloved musicals! Come and enjoy the riveting plot and the excitement in Cabaret when this production comes to a stage next near you!
Cabaret Chicago Author
There are a lot of music lovers in the world today, a group that's only grown in numbers since the advent of the internet has made file sharing and the streaming of different songs so ubiquitous. But while the world of those who are musically inclined is easier than ever for them when it comes to discovering new groups and songs, there was a time when the only way to hear about the latest popular works was to go out to the theater and hear from the biggest performers in your area. One such story from the stage that depicts this experience is none other than an adaptation that has been brought for performance to some of the finest venues in the country over the years since its debut. If you've been hoping to enjoy a great narrative that'll have you on the edge of your seat that's accompanied by an amazing soundtrack, know that you're not going to want to miss out on any of the excitement headed your way in the exciting plot of Cabaret when it opens next near you! The hit show Cabaret was first inspired by the book Goodbye to Berlin by famous author Christopher Isherwood, but few are aware that Cabaret is based on the "inspiration-of-an-inspiration", as Isherwood's novel isn't the full source of this story. His book did bring about the stage adaptation entitled I Am A Camera, by German author John Van Druten. I Am A Camera, in turn, was great source material for John Kander, Fred Ebb (Flora The Red Menace, The Happy Time, and Zorba), Joe Masteroff (The Warm Peninsula and 70, Girls, 70) to make one of the most celebrated dance shows to come to the stage in years. For decades, Cabaret has been a hit. Now enjoy it for yourself! Get your tickets to see Cabaret on the stage by purchasing them through StubHub as soon as you have the opportunity! Buy your tickets today!
Cabaret Chicago Trivia
Q: When were fans first able to see the hit show Cabaret on the stage?
A: The popular musical Cabaret first debuted for the stage in 1966.
Q: What popular neighborhood in New York played host to the debut performance of this classic production?
A: The popular musical Cabaret first debuted for the stage on Broadway.
Back to Top
Epic events and incredible deals straight to your inbox.