We didn't find anything nearby, but here's what's happening in other cities.
There aren't any events on the horizon right now.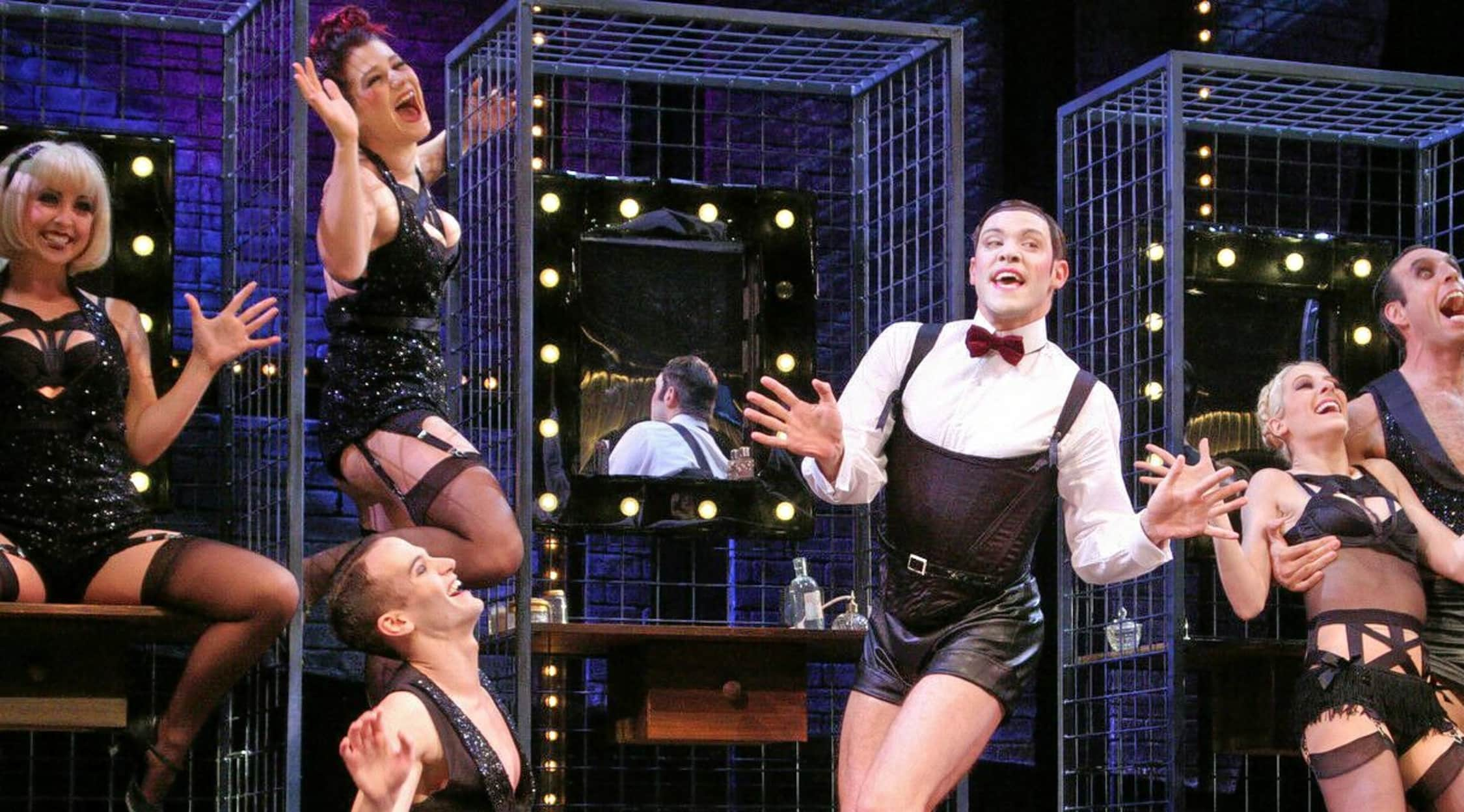 Alamy
Cabaret Milwaukee Tickets
Cabaret Milwaukee Plot
The funny thing about romance is that it can bloom in the most uncanny of places. Whether love develops at the sock hop or during wartime, one never plans to set out to develop a relationship during the more trying times in life. But when tensions are high and people are in need of a little bit of humanity to shake them from their malaise, it's easy to see how relationships can start to grow. One of the most popular shows bound for the stage in your area is a classic that deals just with this experience, bringing a writer into a relationship with a club singer at the outbreak of World War 2. Can these young lovers stay together with such turbulent times on the horizon? Come and see when the hit show Cabaret opens next near you! Heading to Germany to take in his impressions of this country before the outbreak of war, American writer Cliff Bradshaw is exploring Berlin in the 1930's when he falls into a short love affair with Sally, one of the lead singers at the Kit-Kat Club, a prominent venue in town. Featuring performances of such popular songs as "Wilkommen", "Perfectly Marvelous", "Tomorrow Belongs to Me", and of course, "Cabaret", fans will get the chance to not only watch this plot set during one of the most tumultuous periods in our history, but they'll also have the chance to hear some of the amazing songs that have been hailed from this production! Don't miss out on your opportunity to experience Cabaret in person by buying your tickets through StubHub!
Cabaret Milwaukee Schedule
If excitement and dancing is part of what you're looking to see at the theater this weekend when you gather your friends up to enjoy a show, make sure that you head out early enough to enjoy the stage production of Cabaret has any available tickets left for when it comes to a stage next at one of the beautiful venues in Milwaukee, Wisconsin! A classic that's been adapted from the stage into the world of film several times before, the popularity of Cabaret has only grown since these releases! Just rest assured that if you haven't seen the stage version of this production that it far surpasses anything attempted by the films. While they were quality productions in their own right, the amazing cast brought to the stage for Cabaret as well as simply how the show is written makes it the perfect fit to see on the stage. Don't let yourself miss out on the amazing moves coming to a venue near you by planning ahead to log on to StubHub and get your tickets while you still have the opportunity!
Cabaret Milwaukee Cast
When the hit production of Cabaret first opened for the stage, it was up to Bert Convy, Jack Gilford, Jill Haworth, Lotte Lenya, Joel Grey, Peg Murray, Edward Winter, Jere Admire, Barbara Alston, Ray Baron, Bruce Becker, Steven Boockvor, Frank Bouley, Roger Briant, Kathie Dalton, Mary Ehara, Sol Frieder, Patricia Gosling, John Herbert, Howard Kahl, Tresha Kelly, Mara Landi, Miriam Lehmann-Haupt, Bert Michaels, Eugene Morgan, Jayme Mylroie, Ed Nolfi, Marianne Selbert, Robert Sharp, Bonnie Walker, Lynn Winn, Penny Fuller, and more to convince fans of this show's success. Well it didn't take more than that first run to solidify this work's position in the pantheon of clever works on the stage! That's why Cabaret is returning with an assemblage of some of the finest stage actors performing today, including Alan Cumming, Michelle Williams, Danny Burstein, Linda Emond, Bill Heck, Aaron Krohn, and Gayle Rankin! Don't sit out on this opportunity to explore the world of the stage, buy your tickets to see Cabaret in person while you still can!
Cabaret Milwaukee Author
There are amazing performances happening on stages in your area each weekend, but without someone around to let you know, it's easy to miss out on such exciting events as concerts, stage shows, and your favorite sports teams facing off. But in the world of immediate information and instant internet access from almost anywhere, it's become easy for you to find out the information you need at the push of just a few buttons. This is especially useful for fans of the dance world, as the few shows that do come through town with some of the greatest talents behind them are prone to selling out as soon as tickets go on sale, making it hard for true fans to get their chance to experience the shows that they're after in person. If you've been talking with friends about going out this weekend to see one of the dance-based productions that have come up in conversation so much over the last few weeks, make sure that you take a look at getting your tickets to enjoy the stage production of Cabaret while you still can! As a classic story on the stage that had its origins with many different authors, the tale of Cabaret finds its oldest inspiration in the work Goodbye to Berlin by Christopher Isherwood. Isherwood's work differs from Cabaret greatly, but it served as the original inspiration for I Am A Camera by German author John Van Druten. Van Druten's work in turn inspired John Kander, Fred Ebb (Flora The Red Menace, The Happy Time, and Zorba), Joe Masteroff (The Warm Peninsula and 70, Girls, 70), and others to come together to make Cabaret into the popular story we all know and love on the stage today. If you're eager to get out there this weekend and explore the world of the stage, make sure you take the time to take in a show like Cabaret when this classic is performed next in your area! Don't miss out, buy your tickets while you still can!
Cabaret Milwaukee Trivia
Q: When did the pre-World War 2 drama on the stage known as Cabaret first get debuted for eager audiences?
A: The popular musical Cabaret first debuted for the stage in 1966.
Q: What popular theater district in New York was chosen as the site for Cabaret's debut performance?
A: The popular musical Cabaret first debuted for the stage on Broadway.
Back to Top
Epic events and incredible deals straight to your inbox.