There aren't any Events on the horizon right now.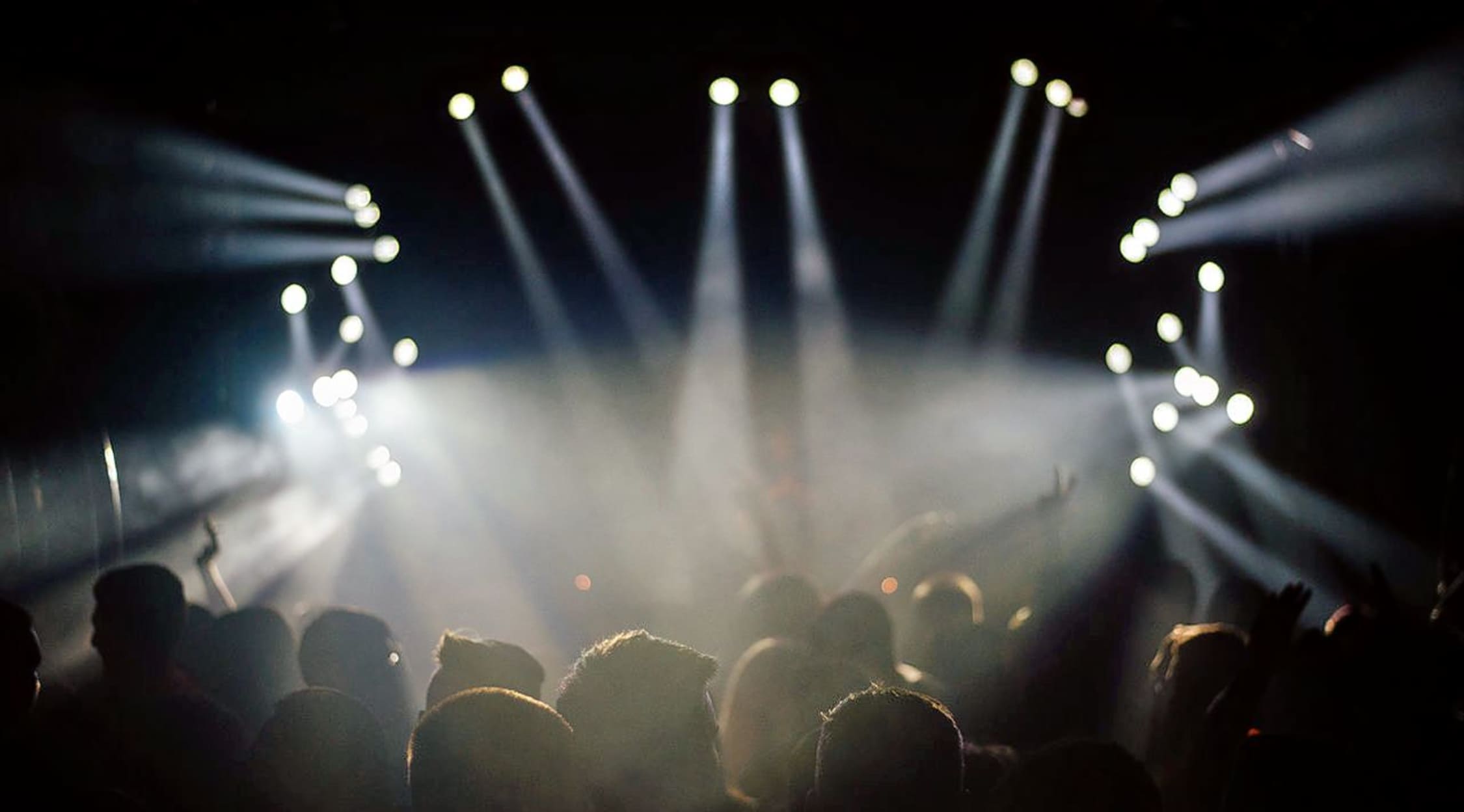 Stocksy
Cabinet Tickets
Cabinet – The 2016 Tour
Cabinet will be coming to the Bluebird Theater in Denver, the Canopy Club in Champaign, The Haunt in Ithaca, The Foundry in Atlanta, and a number of other iconic music clubs across the United States. Don't miss out on your chance to see one of the hottest and highest-energy bluegrass outfits on the scene. Get your tickets today!
About Cabinet
Cabinet is an act with their feet firmly planted in the traditions of Appalachia. They wear their inspirations like badges, celebrating the canon of folk, country, bluegrass, and roots. They weave these influences into a patchwork quilt of Americana. But this material isn't rehashing or romanticizing the past. Cabinet is fully present in the contemporary music scene. The keen trajectory of their harmonies fly right to their target every time, and the soaring vocals give voice to the narrative of each tune. Their songs take the long way home, offering listeners the chance to be passengers on a journey through scenic back roads. Their concert performances are community-building, celebratory, and inclusive. Everyone will want to jump on the wagon with this band. Members Jami Novak (percussion, drums), Todd Kopec (vocals, fiddle), Dylan Skursky (double bass, electric bass), Mickey Coviello (vocals, acoustic guitar), J.P. Biondo (vocals, mandolin), and Pappy Biondo (vocals, banjo) all live for and love their music. Their incredibly polished execution belies the members' young ages.
Cabinet's most recent effort, This is Cabinet – Set II, is a seven-song offering. It contains a cover of "Mr. Spaceman" by The Byrds and six originals, and it was recorded in the spring of 2013 at Club Metronome in Burlington and at Stage One in Fairfield. The collection is cohesive yet diverse, ranging from the misery of "Caroline", which develops into a strident jam, to the contemporary and rocking Americana of "Heavy Rain", which concludes the album. In between, listeners will encounter the meandering "Doors", the fun and upbeat "Poor Man's Blues" (which would be perfectly at home at an Old and in the Way concert), the instrumental rager "Susquehanna Breakdown", and the reggae-tinged, snaky "The Dove". All these are Cabinet's latest contributions to the tried-and-true tradition of bluegrass. The band's interpretation of "Mr. Spaceman" is reasonably faithful, but Cabinet can't resist adding their signature flair, and the track offers some insight into their myriad influences.
By now, the band's talent for getting a festival audience dancing with their tasty and ripping instrumental breakdowns is a staple. On Set II, Cabinet display their continuing development not only in terms of technique, but in terms of their to-the-point songwriting. As their musical journey progresses, they have more fun than ever.
Cabinet was established in 2006, and it brings together musicians from various personal and musical backgrounds. Some of the players were barely old enough to legally drink back then, but their thirst for bluegrass tunes was unquenchable. From rustic Grateful Dead circa "American Beauty" to old-timey bluegrass, the band has digested it all. This isn't to say, however, that Cabinet merely recreate older sounds. No, their music may be firmly rooted in the past, but it is vibrant and fresh with a celebratory sense of the present.
Previous Hits
Cabinet's show at Quixote's True Blue in Denver in 2012 provides a sterling example of their fiery live show. On a Saturday night, this small but mighty coal-powered freight train of music came through the Capitol Hill area and collided with the True Blue audience. The resulting carnage drew the critters out of the hills, and the smell of gopher stew wafted town 13th Avenue. The coal crackin' cordiality of this bluegrass act oozed out into the night as friends of Pennsylvanians, current Pennsylvanians, and former Pennsylvanians swarmed to see their state's pride: a hidden gem of a band, called Cabinet. Much like Pennsylvania's mining towns and farmland, there was a party underneath their humble exterior. The high-flying energy of this band will give you vertigo. In one way, they are a traditional band pushing the envelope towards innovation. In another way, they are pure pioneers clinging to some foggy idea of tradition. Like the songs of miners, farmers, and moonshiners, they seem to be re-telling their grandpa's stories while sneaking off to have a smoke with their friends. Good times and good folks. Cabinet boast three great singers, but J.P. and Pappy Biondi were truly outstanding. Their harmonies were at a level you rarely hear in newgrass, and their instrumental sensibilities were deft and palatable enough to make a major-label record.
Some of the best parties are those which weren't even planned in advance. Two or three pals lazily shoot the breeze and enjoy each other's company, and then another two or three arrive on the scene. Drinks are guzzled, jokes are cracked, and the next thing you know, it's sunrise.
Celebration, the third studio release from Cabinet and their seventh overall, is that kind of party. Originally meant to be a straightforward bluegrass effort, the record instead ended up as the band's most diverse album to date, which is no small feat when you consider the panoply of genres the group has drawn from onstage and in the studio so far. What's truly remarkable is that the songs, which cover the group's ten years as a unit, show off their flexibility while maintaining a cohesive, distinct thread that they deftly weave from song to song. It hardly needs to be said that, at this point in their careers, the individual musicians have attained a high level of playing prowess. What makes this a real album, instead of a loose set of unrelated tracks, is not those noted Cabinet instrumental talents, but the band's time-tested writing chops, which are in fine form here. Moods and scenes are established, evoked, and subtly reprised, sometimes through timeless lyrics and other times with a simple accent or musical turn of phrase.
Trivia
"Slamgrass" is the name Cabinet have given to their unique blend of bluegrass, Americana, folk, rock, and reggae.
The Cabinet Concert Experience
Grab your friends, your family, and anyone who appreciates a night of soaring newgrass or relentless dancing. Enjoy bluegrass like you never have before, as Cabinet deploy a diversity of styles with their Appalachian instruments, flawless technique, and distinctive musicality. The Cabinet concert experience is one that can bring a community together and inspire a new generation of musicians. The band have been playing shows for ten years, and they are guaranteed to give you an unforgettable night of music.
Back to Top