We didn't find any Events nearby, but here's what's happening in other cities.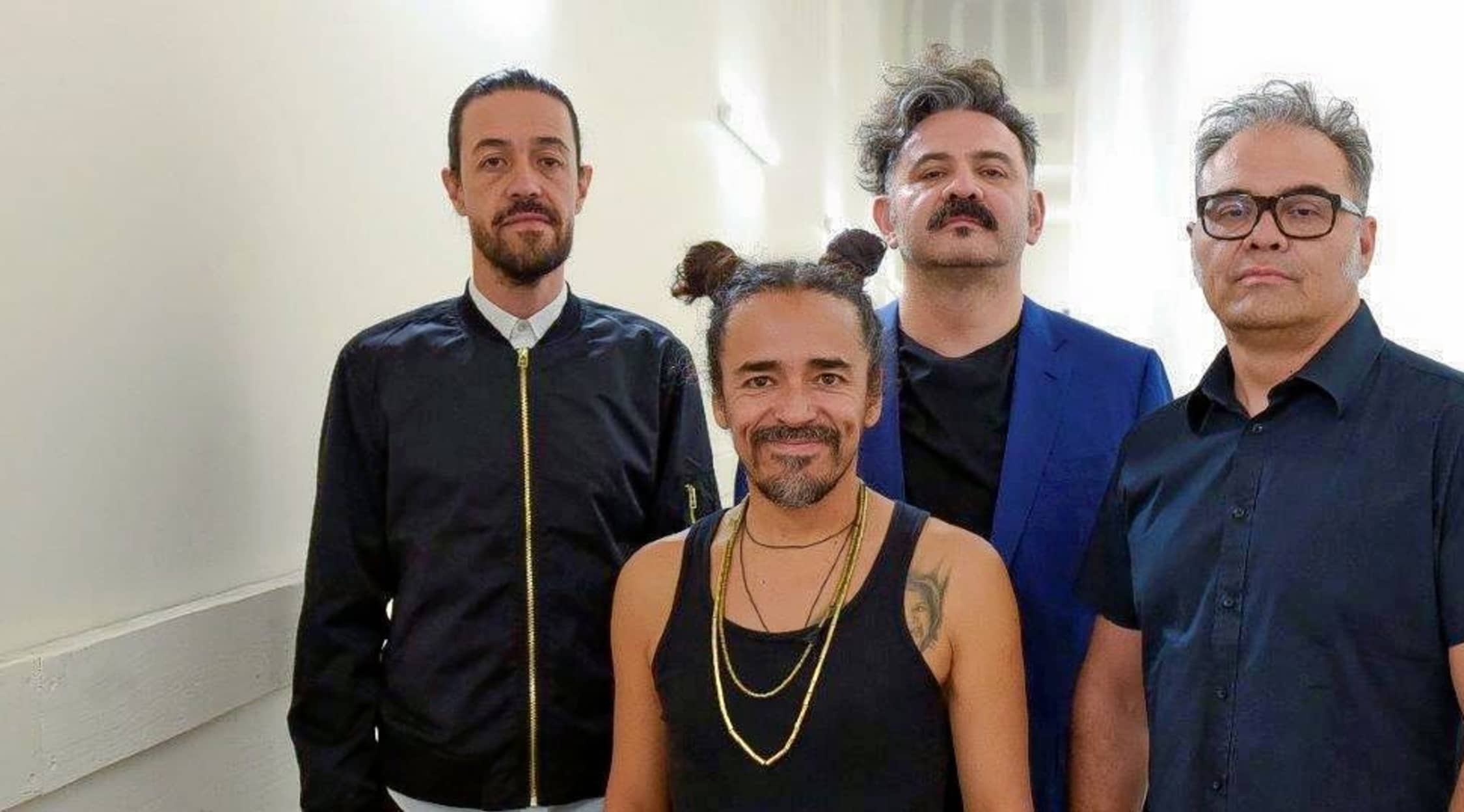 WME
Café Tacvba Tickets
Café Tacvba Tickets
Café Tacvba is a Latin alt-rock band that has been in the music industry for more than 30 years. The band is comprised of members Rubén Albarrán, Enrique Rangel, Alejandro Flores, Roberto Silva, Joselo Rangel and Emmanuel del Real. Café Tacvba is known for its jaw-dropping live performances and uplifting music. The group has earned countless accolades and awards since entering the entertainment industry. The band's album, Avalancha de Exitos, reached No. 12 on Billboard's album charts and reached No. 28 on the Top Latin Albums chart. Café Tacvba is currently on an international tour, and fans are excited about its upcoming performances.
The Shaping of Café Tacvba
Café Tacvba was created in early 1989. Rubén and Joselo are the group's vocalists, Enrique is the group's guitarist, Emmanuel is the group's pianist, Alejandro is the group's violinist and Roberto is responsible for playing the keyboard. Together, these six members started off practicing in one another's other's garages, hoping that the band would one day receive its big break. Café Tacvba was discovered by Warner Music Mexico after its performance at a local club in Mexico. Its first-released song was called "Tamales de Iguanita," which made its way onto a Spanish Christmas album. Since being discovered, Café Tacvba has been conquering the Latin-alt-rock world with ease.
Where can I buy Café Tacvba tickets?
Buy your Café Tacvba tickets at StubHub. StubHub is the largest ticket marketplace in the world, and it offers safety and security with the FanProtect Guarantee.
What awards has Café Tacvba won?
So far, Café Tacvba has received 11 Grammy Awards. The Group was awarded its first Grammy Award in 1995 in the category International Viewer's Choice Award for MTV Latin America. Café Tacvba received its most recent Grammy Award in 2017 when it won the Latin Grammy Award for Best Alternative Music Album.
What are some popular Café Tacvba albums?
Café Tacvba has recorded more than 10 albums throughout its career. Its most popular albums include El Objeto Antes Llamado Disco, Revés/Yo Soy, Cuatro Caminos, Jei Beibi and Un Viaje 3 (En Vivo).
Is Café Tacvba coming to a city near me?
Café Tacvba's last performance of the year will take place in Mexico. Before then, Café Tacvba will be performing in Las Vegas at the Mandalay Bay Resort Beach, the McCurdy pavilion in Port Townsend, Wash., the Wilma Theatre in Missoula Mont., the House of Blues Dallas and the San Jose Civic Theatre in San Jose, Calif. In addition to performing in the US, Café Tacvba will also be performing in numerous cities in Canada.
What's the Café Tacvba setlist like?
During this tour, Café Tacvba will perform a wide range of songs that it has recorded since the '90s. You should expect Café Tacvba's setlist to take you back down memory lane all the way forward to its modern-day music. Some of the songs that will be performed during Café Tacvba concerts include "De Este Lado del Camino," "Ojalá que Llueva Café," "Un Par de Lugares," "La Chica Banda," "Como Te Extraño Mi Amor," "Volver a Comenzar" and "El Puñal y El Corazón."
What are Café Tacvba concerts like?
If you're planning to attend a Café Tacvba concert, then you will need to purchase your tickets fast. Fans of Café Tacvba enjoy going to the band's concerts because the group knows how to get its audience's adrenaline pumping. During a Café Tacvba concert, you can expect to spend the night fist pumping, dancing and singing along with the group.
Which artists are similar to Café Tacvba?
Café Tacvba fans may also enjoy De La Soul or Blink-182.
Back to Top